Performance Protein Dark Knight, 1000 g
Code:
BM04

Professional consulting
We are experienced. We are happy to advise!

We test what we sell
We verify the high quality of the products.

Fast shipping
We really have the products in stock.

Free shipping
When purchasing over CZK 1,500.
Related products
Product detailed description
Performance Protein Dark Knight, 1000 g
Do you know why sometimes after a great but extra hard workout, you feel so bad for a long time? The point is that such training disrupts the homeostasis of our body, and if you have exceeded your limits a little more, such training is usually associated with a decrease in sex hormones, longer-lasting increase in cortisol, increased muscle soreness (excessive body inflammation), acute by reducing immunity (thus increasing the susceptibility to infections), anorexia, and an overall exhausted psyche when you have no energy or mood.
Performance protein: Dark knight puts an end to this process because it provides a comprehensive solution that focuses on optimizing these individual disrupted segments of your health. This is thanks to the highest quality ingredients, where each has its clinically proven effect in the area.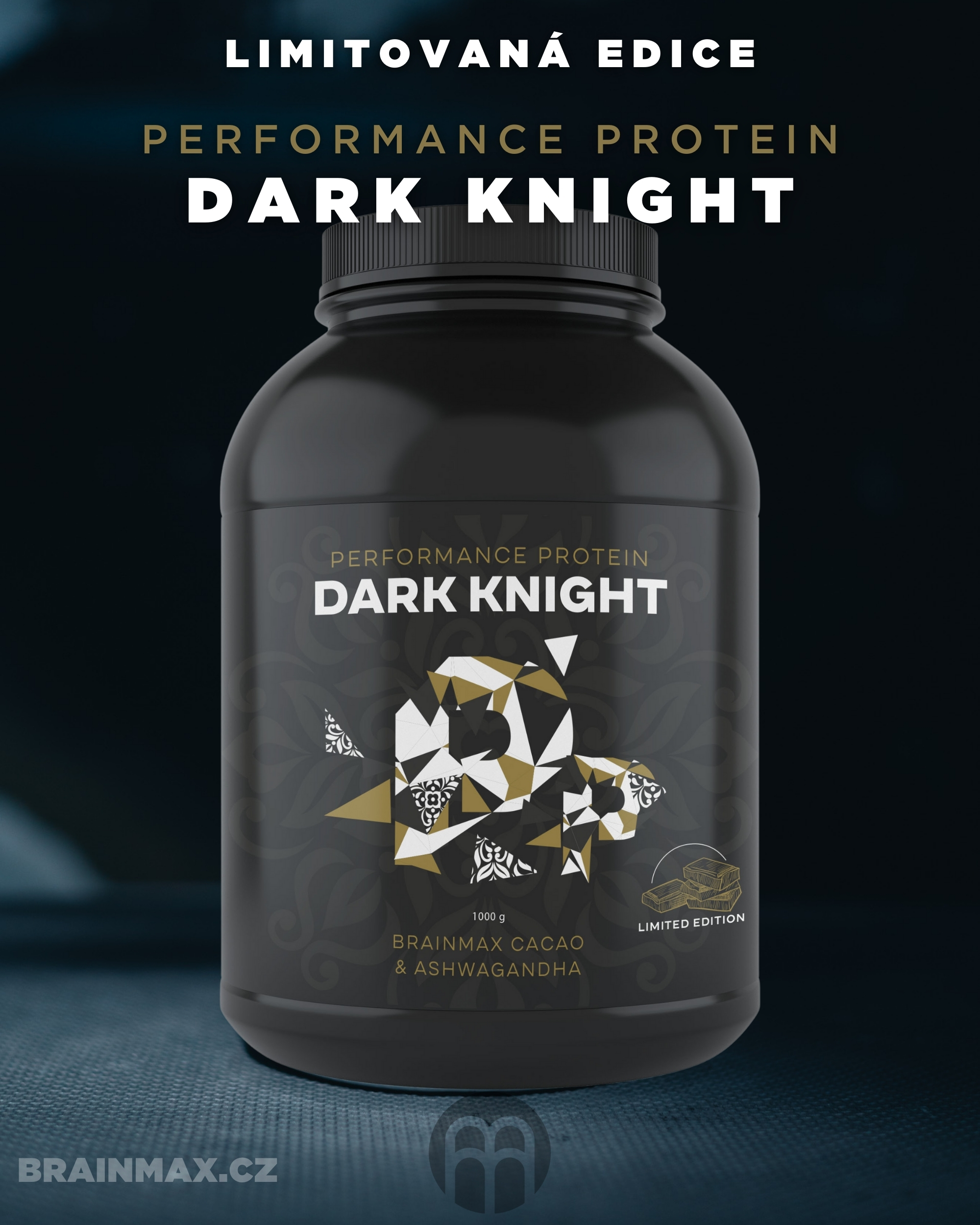 In one 35g dose you will find:
22 g of the highest quality form of protein: Native whey, which is made cold directly from the milk of Dutch cows grazing freely on pastures.

The production technology and the quality of the raw material make it a "Roll Royce" among proteins.

9 g of high quality hydrolyzed collagen type I and III. (You can tell good collagen by not smelling or foaming.)
0.8 g colostrum standardized to 40% immunoglobulin. (The standard is 30% immunoglobulin)

0.35 g of coconut oil.

2.6 g Peruvian cocoa in BIO quality.

0.2 g of Ashwagandha extract in a ratio of 10: 1
Description of ingredients in Performance Dark Night Protein
Native whey from milk from cows grazing freely on pastures
The core of the whole product is native whey coming from the fresh milk of Dutch cows fed grass . In addition, most of the time, these cows graze freely on pastures and are kept in accordance with organic and sustainable agricultural production . The milk used to make native whey comes from farmers who have committed themselves not only to reducing the use of antibiotics, but also to reducing emissions and energy consumption. At the same time, Dutch farmers are constantly working to improve animal welfare . Milk does not contain antibiotics or hormones .
Hydrolyzed collagen type I and III 9.1 g
Collagen in our body ensures the elasticity and strength of connective tissues: bones, ligaments, tendons, cartilage and skin and hair. Collagen is the most abundant protein in the body, but its production decreases with age. Performance Protein Dark Knight contains 9.1 g of collagen per dose , which will be appreciated not only by athletes.
Colostrum standardized to 40% immunoglobulins 0.77 g
Colostrum is the first fluid of the mammary gland, sometimes also called the first milk. Mothers of mammals produce them in the first days after birth and serve to give the young a strong immunity for survival in the first days of life. There is a 30- to 40-fold higher concentration of immune substances in cow's colostrum than in the human body . These are mainly immunoglobulins, lactoferrin, vitamins and minerals in the most bioavailable form and, last but not least, growth factors. Colostrum stimulates the immune system of young newborn calves and helps them deal with life-threatening pathogens in the first hours of life.
Peruvian organic cocoa (Theobroma cacao ) 2.59 g
Cocoa of our own brand Brainmax Pure, which contains 22% fat , which carry a number of polyphenols, minerals and phytochemicals that have a therapeutic effect. A full dose of Peruvian cocoa helps replenish minerals after training (mainly magnesium and potassium ), helps restore depleted neurotransmitters (which are behind the depleted psyche) and generally has a positive effect on the psyche, reduces perceived pain and improves mood (contains endorphin-like substances).
Ashwagandha extract
It is an adaptogenic plant that has been used in Ayurveda (Indian traditional medicine) for thousands of years. In recent years, scientists have also become increasingly interested in it, and there are a number of studies on its effect, including studies in humans. Ashwaganda helps reduce excess cortisol and overall stress for the body by training, improves adaptation to training and increases athletic performance, and even has the effect of helping to optimize training-reduced sex hormones 1 (which are crucial for proper regeneration).
Coconut oil 0.35 g
Coconut oil is a source of healthy MCT fats and together with colostrum, collagen and native whey have a positive effect on the intestine, which is the center of our health.
The product is suitable for individuals focused on:
Regeneration of muscle mass 1 and connective tissues after physical exertion.
Optimization of immunity and natural defenses 1 .
Optimizing the health of the intestinal barrier and microflora.
Reduction of excessively high stress hormones 1 .
Maintaining hormonal balance 1 .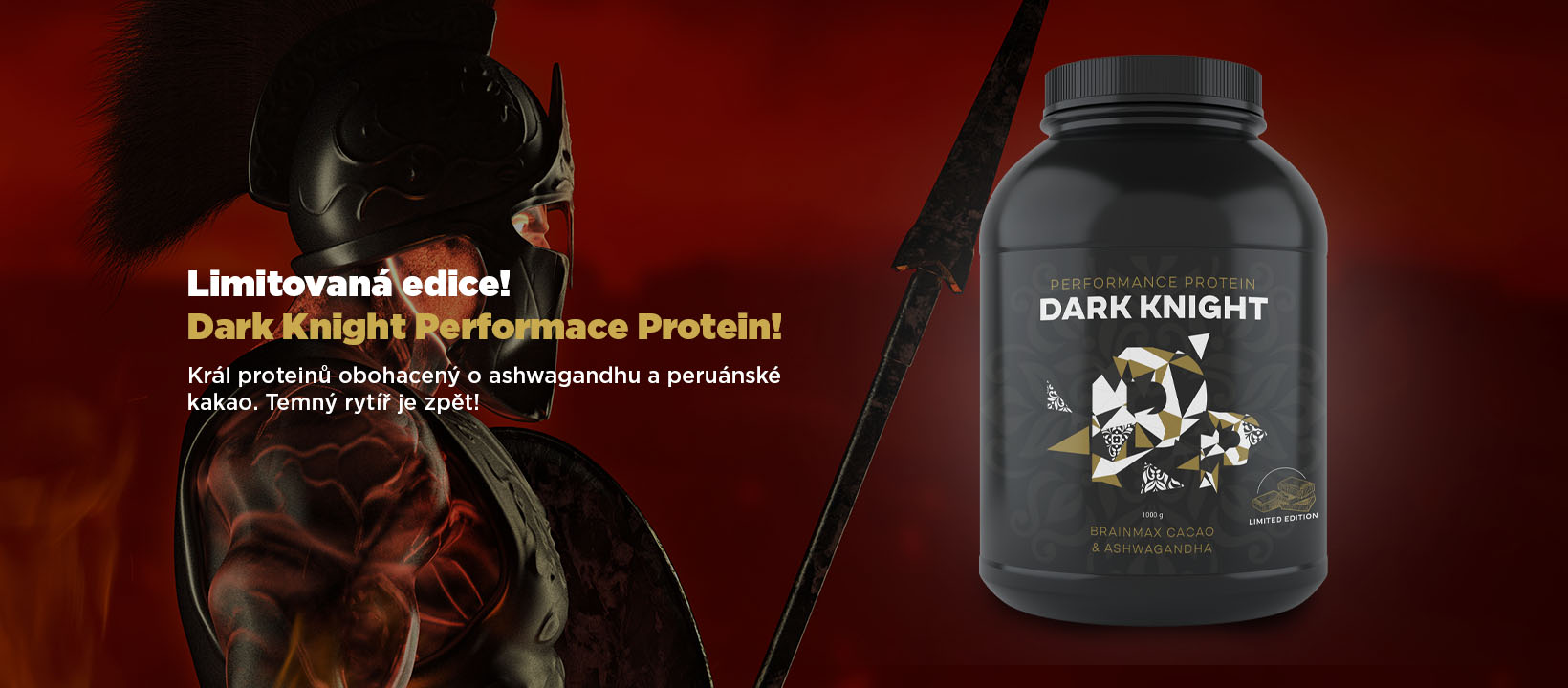 1. Health claim: Ashwagandha or Indian ginseng
Mental state and performance concentration, coordination, stress
Physical performance and condition - lactic acid
Erection
Antioxidant
Adaptogen
Blood pressure
Normal blood sugar
Fresh breath, normal breathing
Immunity - antioxidant
Natural defense - resilience
Relaxation - good mood
Physical and mental health / recovery
Cognitive and mental performance
Bloodstream
Natural defenses - immune system
Nutritional information:
Ingredients:
Native whey concentrate (62%), bovine collagen type I and III (26%), Peruvian BIO cocoa (8%) , colostrum standardized to 40% immunoglobulin , coconut oil , BIO Ashwagandha extract , sweetener ( steviol glycoside y).
Dosage:
Mix 1 scoop (approx. 35 g) with 200 ml of water in a shaker or mixer. For a creamier or more intense taste, mix with a small amount of water. Consume 1 to 2 scoops daily. The package also includes a measuring cup.
The white lumps that are seen in the protein are not collagen, but colostrum.
Storage:
At room temperature, in a dry and dark place, out of reach of children. Always screw the lid on thoroughly after opening and using it. Use within 3 months of opening or until the date of minimum durability.
Notice:
A supplement with a higher concentration of protein, which does not replace a varied diet. Not suitable for children, adolescents under 16, pregnant and lactating women. Do not exceed the recommended daily dose.
Mass:
1 kg
Additional parameters
Category

:

BrainMax
Weight

:

1.24 kg
Forma

:

Prášek
Pro jedince řešící

:

Regenerace, Tréninkové výsledky, Psychika
Typ

:

Protein
Velikost balení

:

1 kg
Be the first who will post an article to this item!