Performance Magnesium Powder Orange, 450 g
Code:
36735
Related products
Product detailed description
Because glycine is an amino acid associated with relaxation , bisglycinate has a calming, cortisol-relieving effect . Magnesium bisglycinate is suitable for its calming effects associated with glycine content, suitable for use after training and in the afternoon or evening to reduce cortisol (stress hormone) .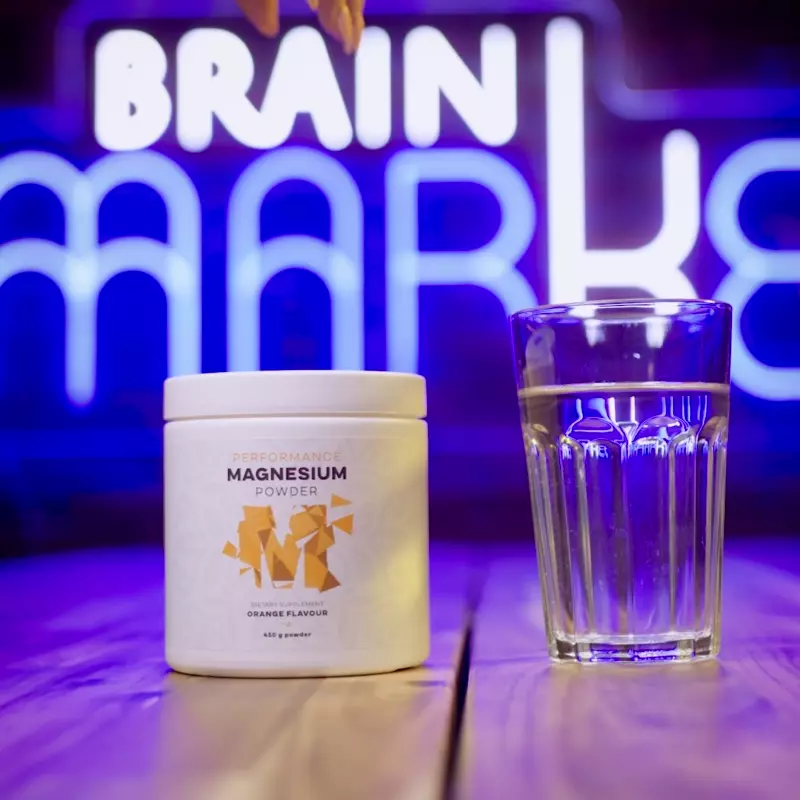 1 dose = 375 mg elemental magnesium = 100% of the recommended daily dose
Chelated form: magnesium + 2 molecules of amino acid glycine.
High absorption and usability in the human body (80%). In contrast, the oxide has only 4%.
It does not have a laxative effect even in extra high doses.
The form that the body uses to supplement magnesium in the muscles (including the heart).
1 dose = 1.4 mg vitamin B6 in the form of P5P (Pyridoxal-5-Phosphate) = 100% of the recommended daily dose
An active and very rare form of vitamin B6 with high bioavailability.
The effect of magnesium on the human body
It has a positive effect on muscle regeneration.
Helps reduce fatigue and exhaustion.
It contributes to the electrolytic balance.
Contributes to normal energy metabolism.
It contributes to the normal functioning of the nervous system, muscles and protein synthesis.
Contributes to normal mental activity.
Helps maintain the normal condition of bones and teeth.
Magnesium is involved in the process of cell division.
Additional parameters
Category

:

BrainMax
Weight

:

0.5 kg
Forma

:

Prášek
Pro jedince řešící

:

Regeneraci, Uklidnění, Svalové křeče
Typ

:

Minerály
Velikost balení

:

450 g
Be the first who will post an article to this item!