BrainMax Pure Sweet Turmeric Ginger Booster, 200 g
Code:
37131
Related products
Product detailed description
BrainMax Pure Sweet Turmeric Ginger Booster, 200 g
In Ayurvedic medicine, warming spices such as ginger and turmeric have a long tradition. We bet on this combination and for an even better taste, we supplemented the mixture with xylitol - natural birch sugar , which does not increase blood sugar levels and is therefore also suitable for diabetics. BrainMax Pure Sweet Turmeric Ginger Booster is full of vitamins, minerals and especially antioxidants due to its unique composition, which makes it a perfect helper not only for colds, but also as a support for the body's vitality and defenses.
Curcumin contained in turmeric has a positive effect on digestion, liver, cardiovascular system, immune system - antioxidant, nervous system, respiratory system, condition of joints and bones and supports mental balance . Turmeric is consumed in traditional Ayurvedic medicine to promote balance and vitality. The mixture is supplemented with ginger , which helps with nausea, migraines , contributes to normal digestion and supports optimal blood sugar levels. Strengthen your vitality and immunity and supplement vitamins in a natural way.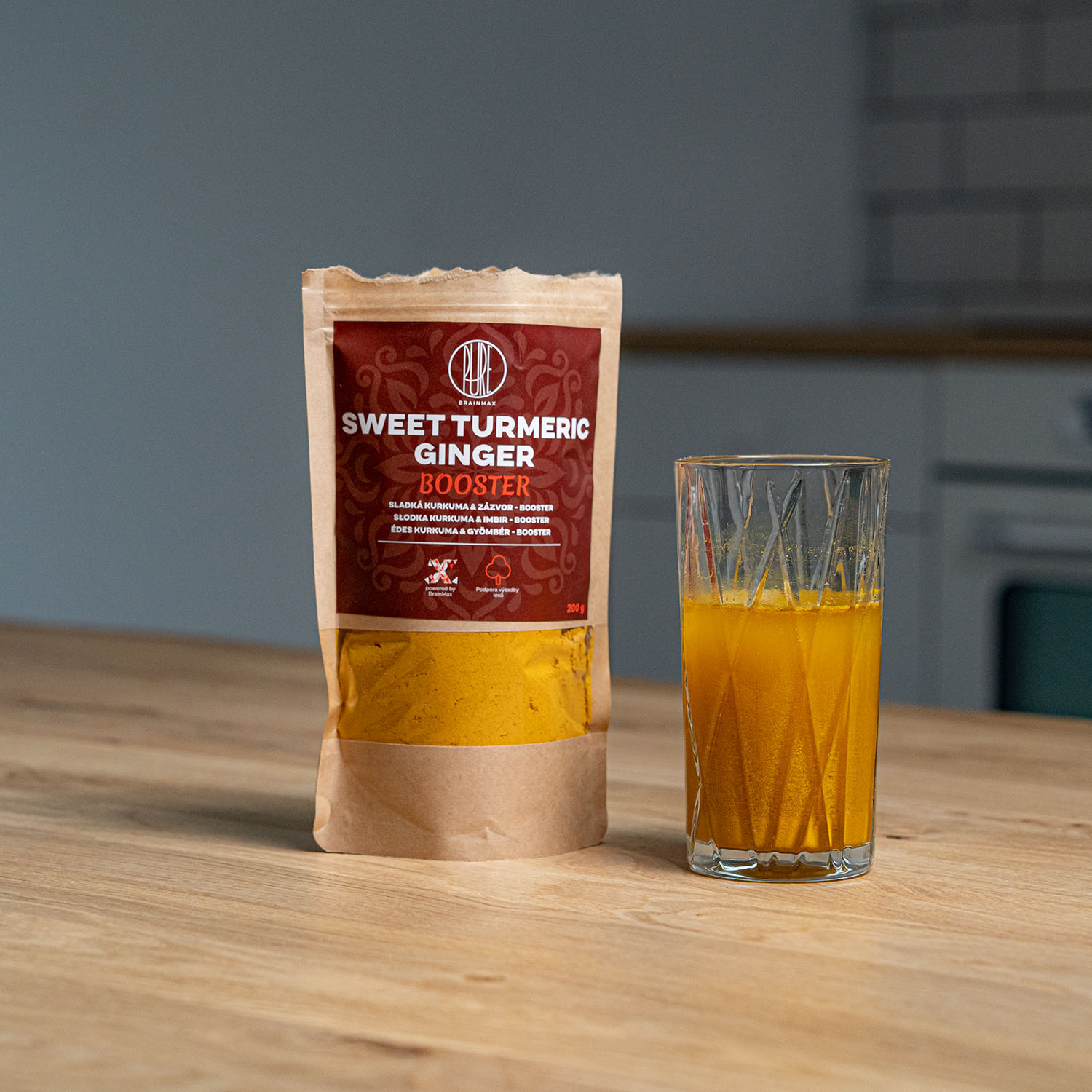 In the booster we put together turmeric and ginger. A typical warming spice and a traditional part of Ayurveda. As the name implies, these are foods that are supposed to warm us and increase blood circulation. They are therefore used more in the colder months. They are supposed to supply the body with energy, resistance to cold, strengthen the immune system, increase blood circulation and thus body temperature, and also support digestive processes.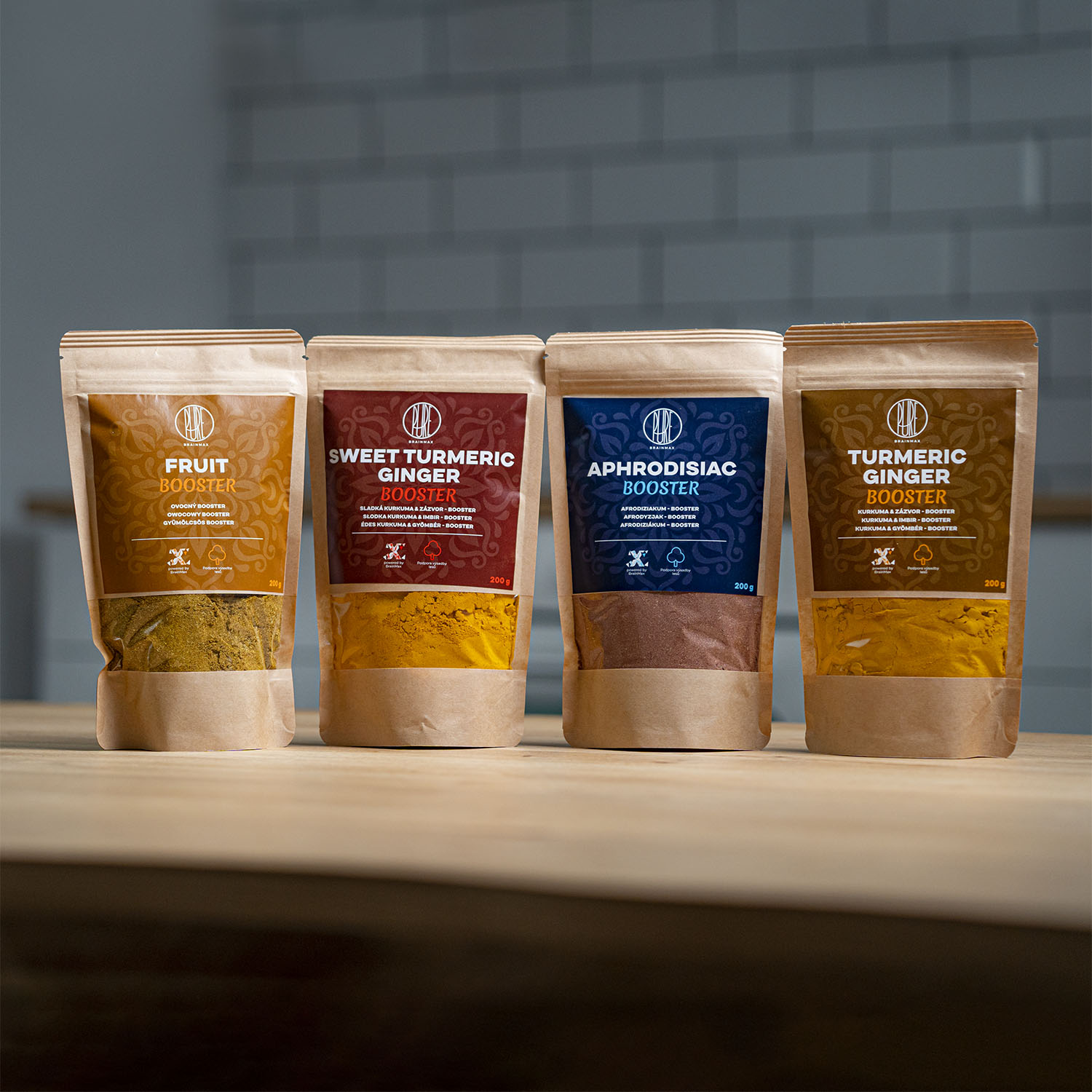 Advantages of BrainMax Pure Sweet Turmeric Ginger Booster:
Digestive and intestinal support 1, 2
Normal liver function 1
Strengthens the immune system - antioxidant 1, 2
Normal condition of bones, joints and skin 1
Supports the activity of the nervous system 1
Promoting the body 's vitality and energy 1
Normal blood sugar 2
Cardiovascular system support 2
Normal airway function 2
turmeric, 2nd ginger
Dosage
Stir in a glass of water (approx. 300 ml) 2 heaping teaspoons of powder (12 g) and then drink.

You can add it to a protein sheikh or your favorite smoothie.
Advantages of BrainMax Pure Sweet Turmeric Ginger Booster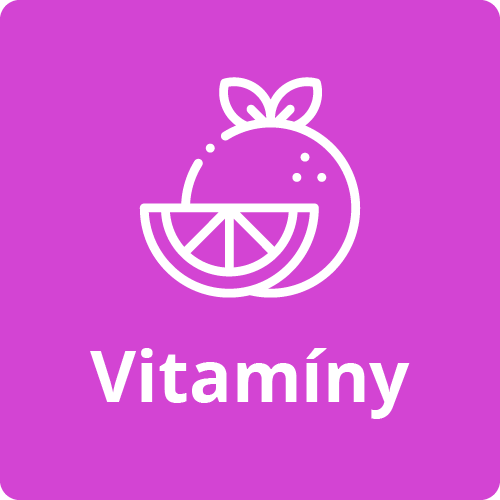 Vitamin bomb
The booster is loaded with vitamins, minerals and antioxidants.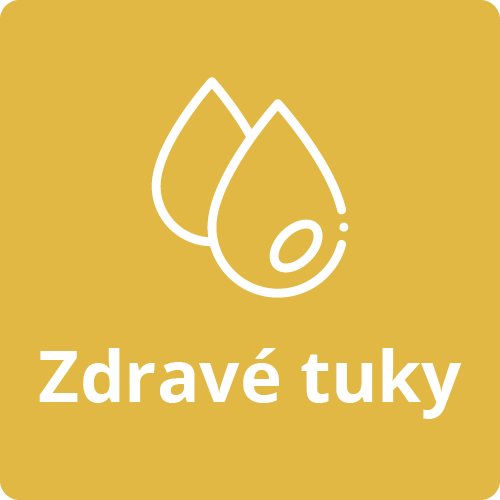 Traditional Ayurvedic mix
The mixture is based on Ayurvedic medicine, which is the cradle of health and vitality.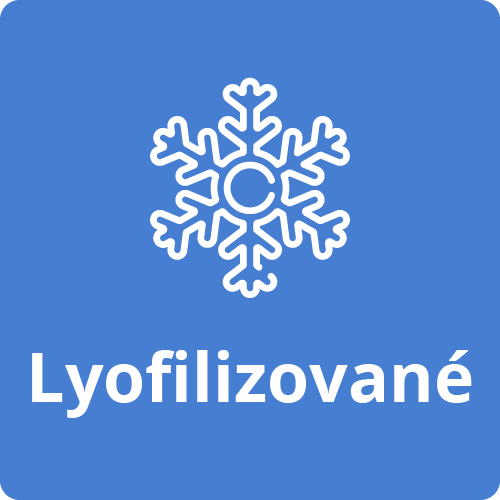 Immune system support
The mixture is ideal for supporting the immune system and as a helper in respiratory diseases.
| Nutrition information | per 100g |
| --- | --- |
| Energy value | 1464 kJ / 349.6 kcal |
| Fats | 5 g |
| of which saturated | 2.2 g |
| Carbohydrates | 89.4 g |
| - of which sugars | 31.5 g |
| Fiber | 23.4 g |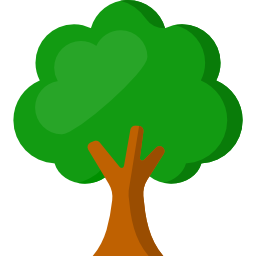 By purchasing, you will also support the Czech forests #tree for order!
Ingredients: Turmeric, ginger, xylitol
Origin: EC country
Distributor: Votamax sro, Hladnovská 83/93, Ostrava
Storage: In a dry place, in a closed container.
Weight: 200 g
Be the first who will post an article to this item!