BrainMax Pure Shiitake powder, BIO 100g
*CZ-BIO-001 certifikát
Code:
6452/339

Professional consulting
We are experienced. We are happy to advise!

We test what we sell
We verify the high quality of the products.

Fast shipping
We really have the products in stock.

Free shipping
When purchasing over CZK 1,500.
Related products
Product detailed description
BrainMax Pure Shiitake powder, BIO 100g
The Shiitake mushroom belongs to the group of pathogenic wood-destroying fungi. It is also possible to grow them on trunks, stumps and logs at home. It is called the " elixir of life" because it is high in amino acids, vitamins (groups B and D2) and minerals . Shiitake has been of great importance in Chinese medicine for thousands of years. The pulp of the mushroom has a firm consistency and a strong aroma , which is why it is often used in gastronomy. It is most often part of Asian cuisine and Asia is also the largest producer of these mushrooms.
You can find out more about the Shiitake medicinal sponge at BrainPedia.cz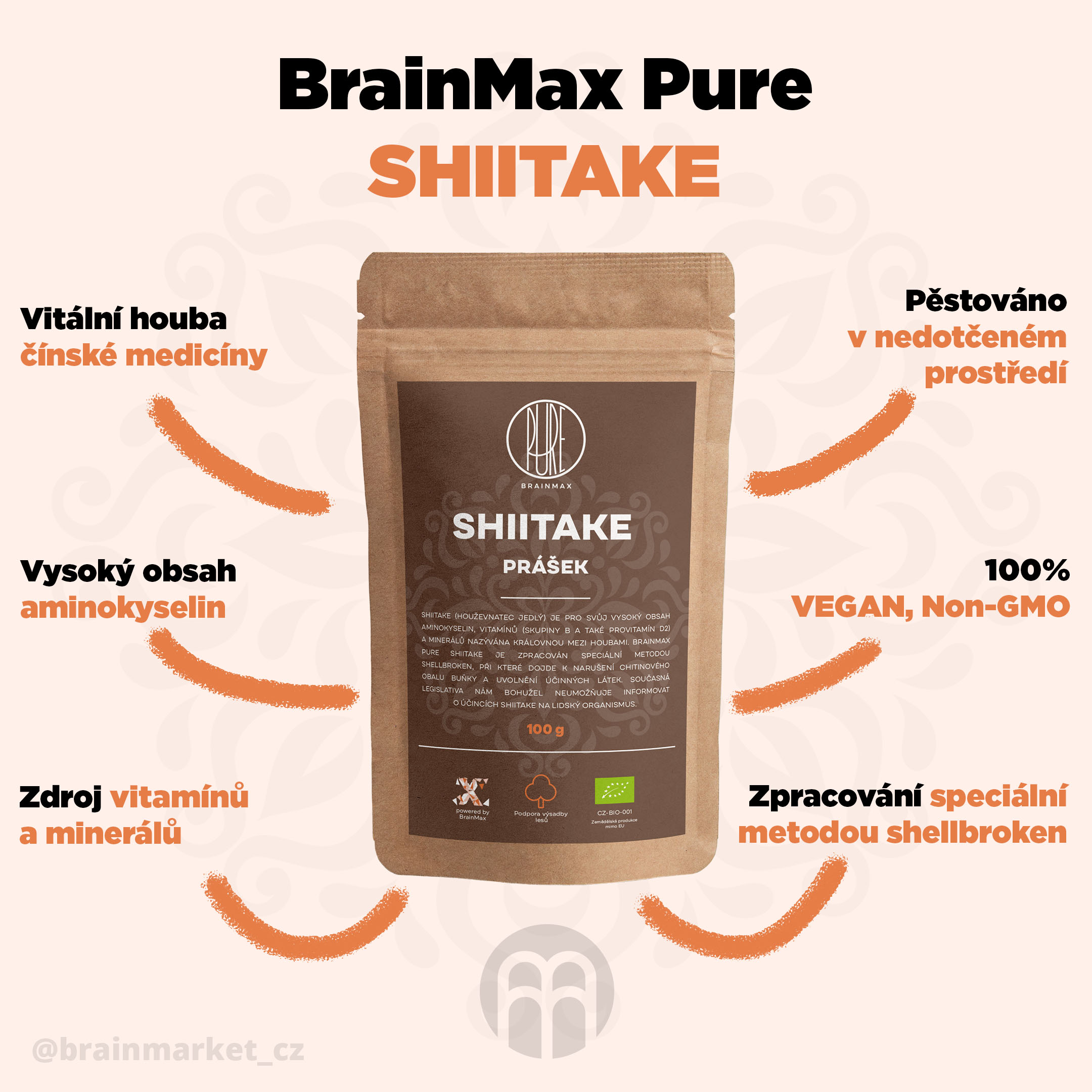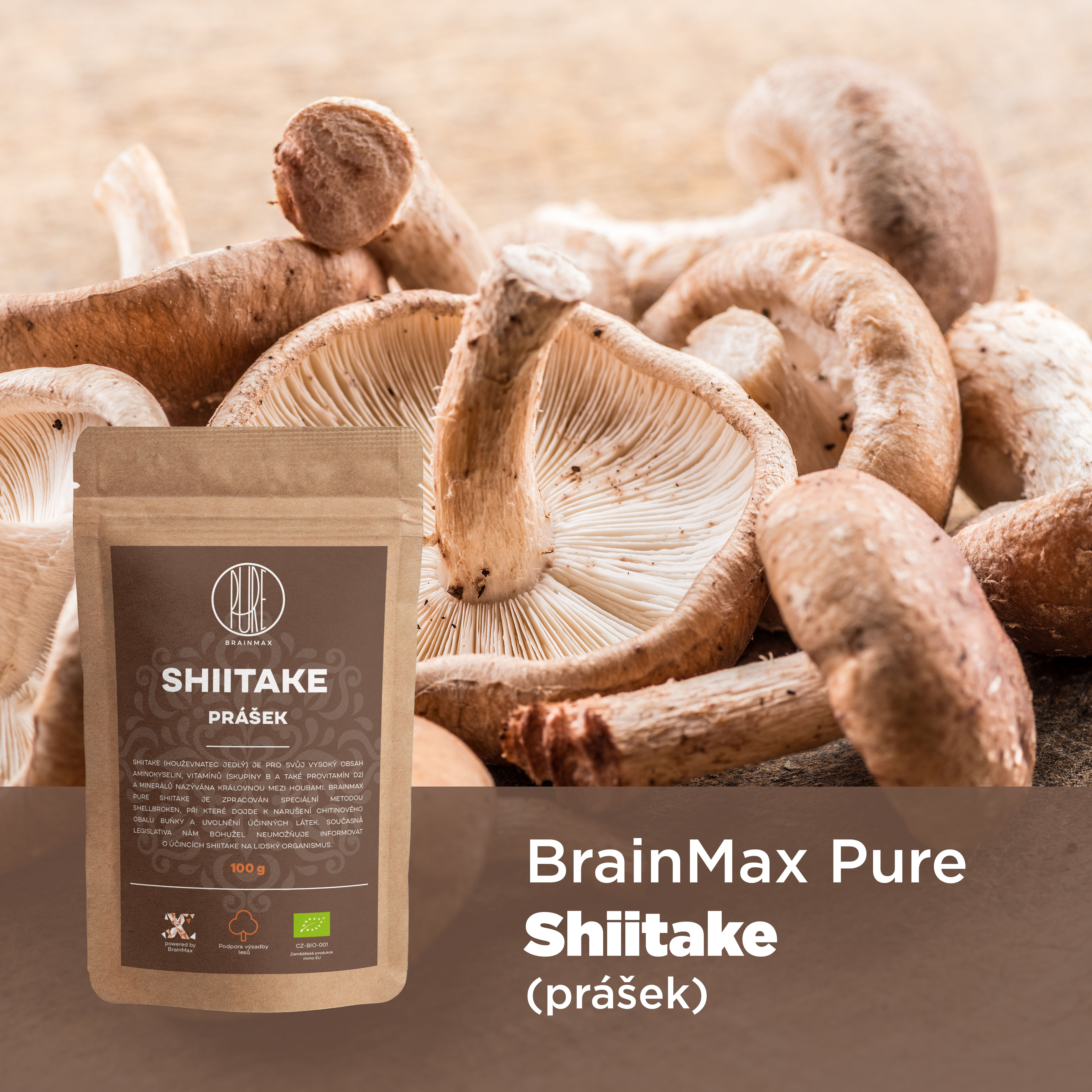 Advantages of BrainMax Pure Shiitake Powder
Vital sponge of Chinese medicine
High amino acid content
Source of vitamins and minerals
Grown in a pristine environment
Processing by a special shellbroken method
100% VEGAN, Non-GMO
Dosage
1 - 3 g per day with a minimum half-hour interval from food, mix in about 1dcl of water and drink (1 level coffee spoon = 2 g of powder)
We recommend taking it 5 days a week and skipping 2 days.
Take on an empty stomach (at least 30 minutes before or 60 minutes after a meal).
When using vital mushrooms, we recommend increasing the intake of vitamin C , which increases the absorption of active ingredients. For example in the form of BrainMax Pure Camu Camu.
Advantages of BrainMax Pure Shiitake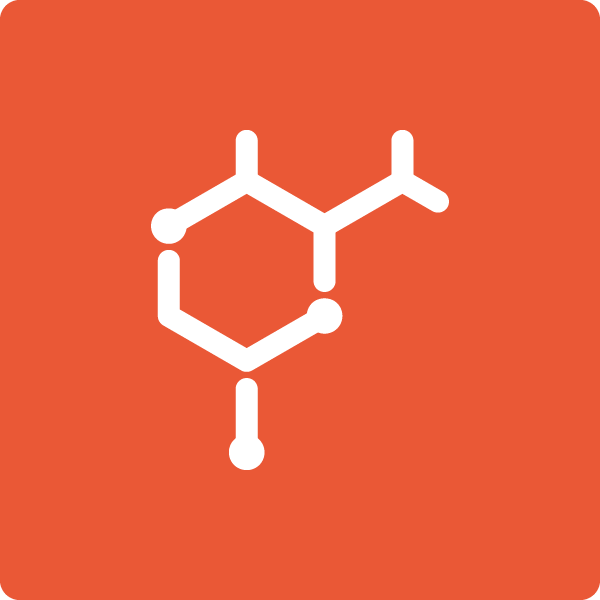 A source of amino acids, vitamins and minerals
Shiitake is rich in essential amino acids, B vitamins and also provitamin D2 .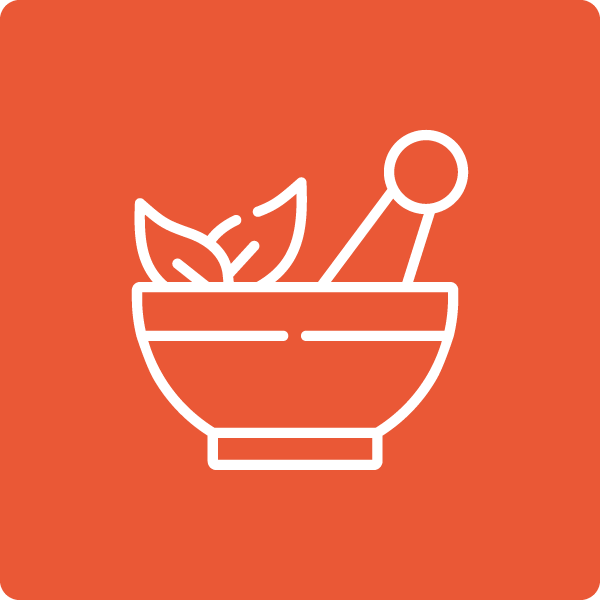 Adaptogen
It falls into the category of adaptogens. It can help the body cope with harmful stress.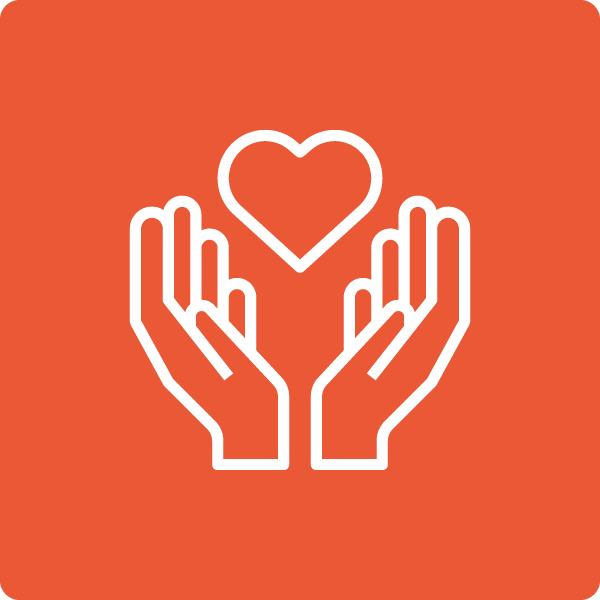 Origin of cultivation
Shiitake comes from the fruiting bodies of mushrooms, which are grown on an organic substrate and come from   from sites that have a suitable climate and conditions for growth.
Ingredients: Fruit powder Lentinula edodes (biomass / powder).   It does not contain caffeine, gluten, preservatives, dyes or sugar.
Origin: China
Warning : The product is not intended for children under 3 years, for pregnant and breastfeeding women. Do not exceed the recommended daily dosage. Keep out of reach of children. The product does not serve as a substitute for a varied diet.
Distributor: Votamax sro, Hladnovská 83/93, Ostrava
Storage: Store in a dry and dark place.
Content: 100g
Packaging: 100 g
per 100g
Energy value
1214 kJ / 291 kcal
Fats
2.1 g
- of which saturated fatty acids
0.4 g
Carbohydrates
25.6 g
- of which sugars
Fiber
Proteins
21.7 g
Additional parameters
Category

:

BrainMax Pure (superfoods)
Weight

:

0.15 kg
Forma

:

Prášek
Typ

:

Vitální houby
Určení

:

Vegan, Bez lepku
Velikost balení

:

100 g
Be the first who will post an article to this item!