BrainMax Pure Reishi powder, BIO 100g
*CZ-BIO-001 certifikát
Code:
6452/331
Related products
Product detailed description
BrainMax Pure Reishi powder, 100g
The Reishi mushroom (Ganoderma lucidum) is the most recognized fungus and has been number one in traditional Chinese medicine for thousands of years. Ganoderma Lucidum is a dark-colored fungus whose color ranges from red, dark brown to black. It is nicknamed the mushroom of immortality and it is one of the most complex mushrooms. Reishi is one of the medicinal mushrooms that we rank among adaptogens, which means that they help us cope with the negative effects of stress , such as lack of energy and tension. Reishi contains beta-glucans and triterpenes, has antioxidant properties and naturally strengthens the body's defenses . The body can thus better manage the infection or other diseases. In addition, it optimizes cholesterol levels and affects the overall vitality of the body.
You can find out more about the Reishi medicinal sponge at BrainPedia.cz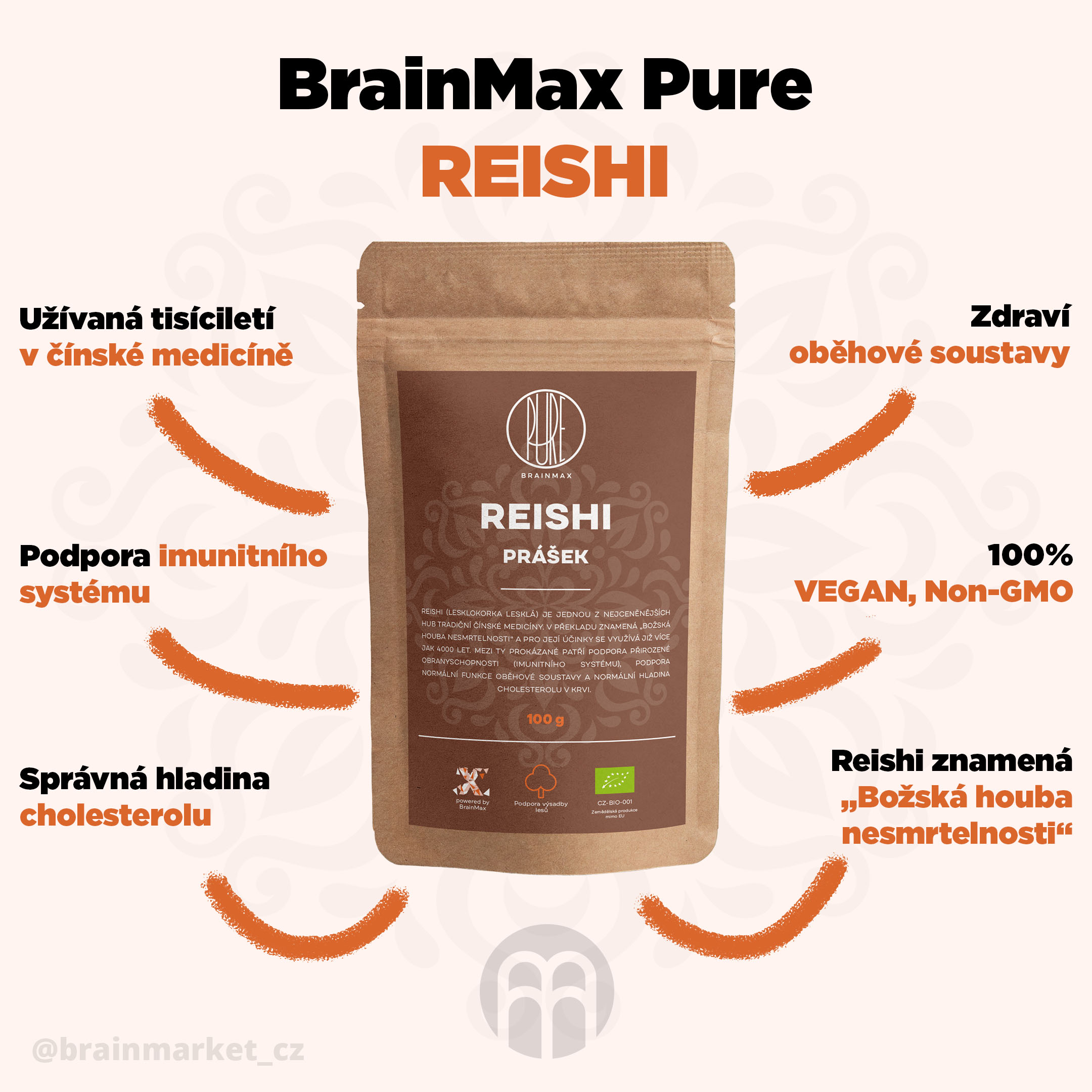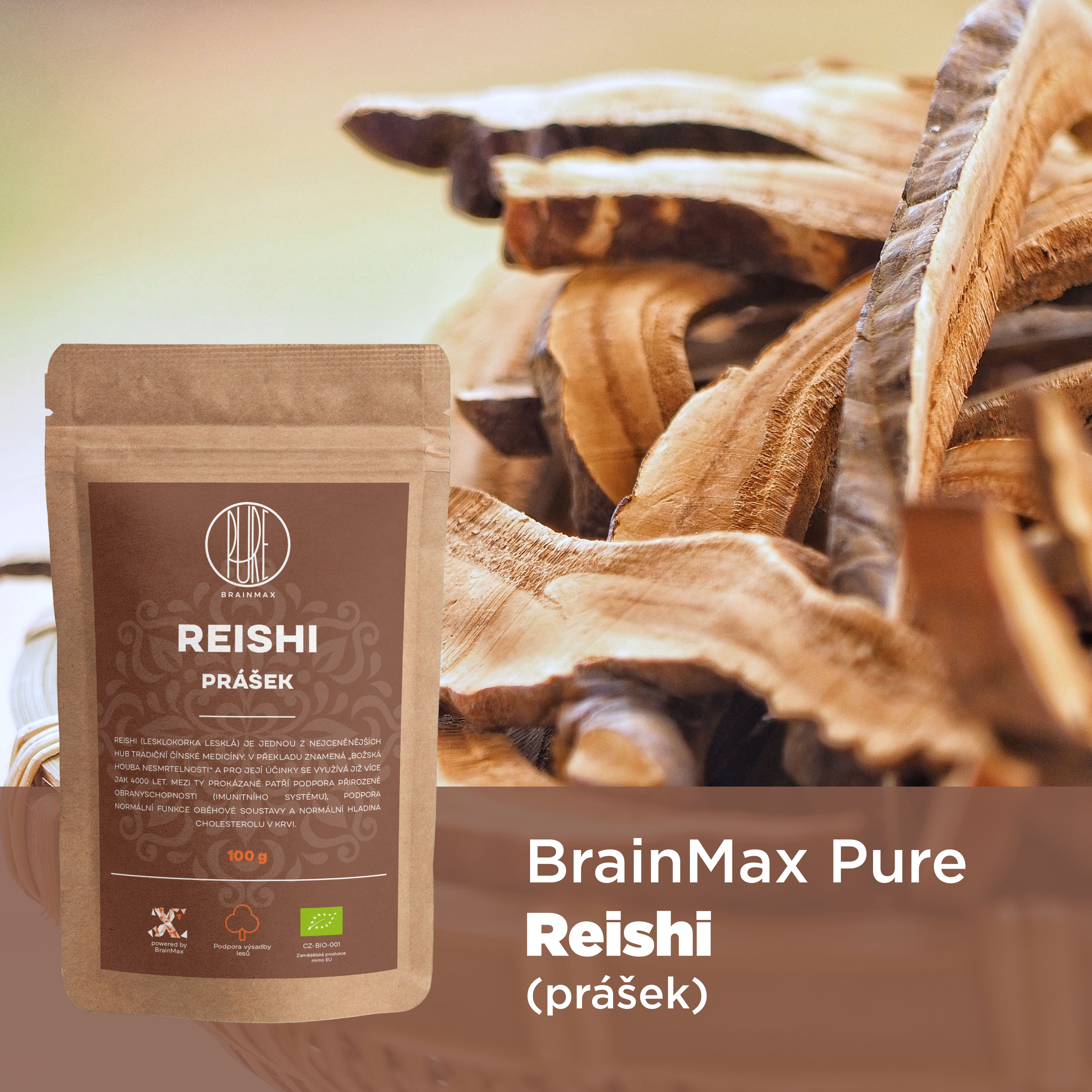 Advantages of BrainMax Pure tincture from Reishi
Used for millennia in Chinese medicine
Immune system support
The right cholesterol level
Circulatory system health
Reishi means "Divine Mushroom of Immortality"
100% VEGAN, Non-GMO
Dosage
1 - 3 g per day with a minimum half-hour interval from food, mix in about 1dcl of water and drink (1 level coffee spoon = 2 g of powder)
We recommend taking it 5 days a week and skipping 2 days.
Take on an empty stomach (at least 30 minutes before or 60 minutes after a meal).
When using vital mushrooms, we recommend increasing the intake of vitamin C , which increases the absorption of active ingredients. For example in the form of BrainMax Pure Camu Camu .
Advantages of BrainMax Pure Reishi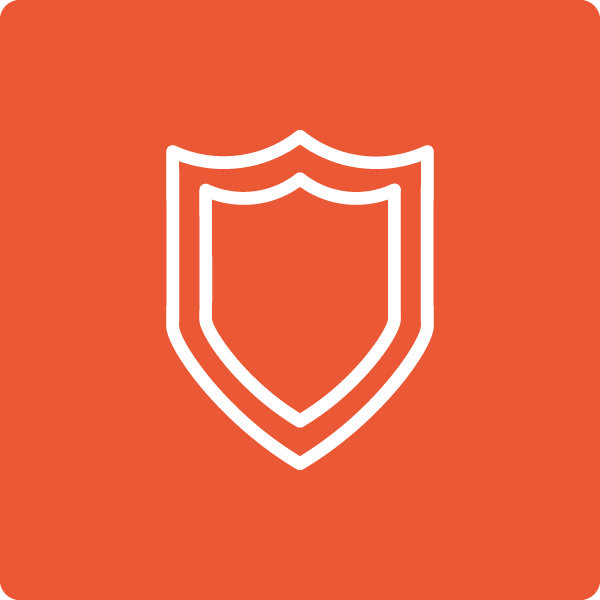 Immune system support
Reishi has been shown to support the body's natural defenses and overall vitality.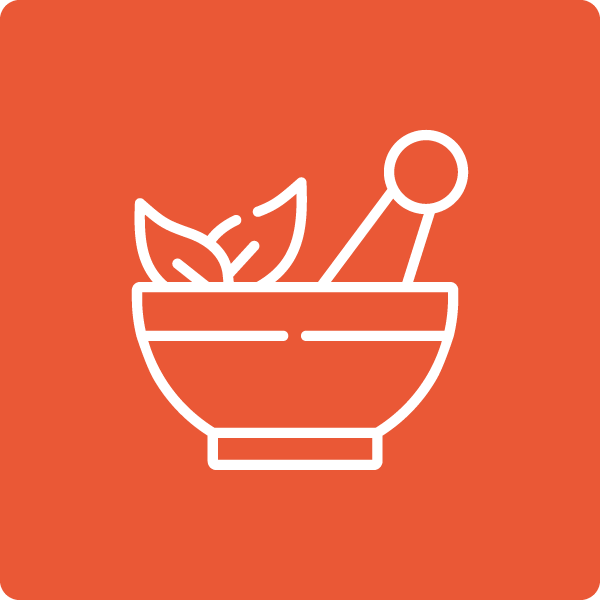 Adaptogen
It falls into the category of adaptogens. It can help the body cope with harmful stress.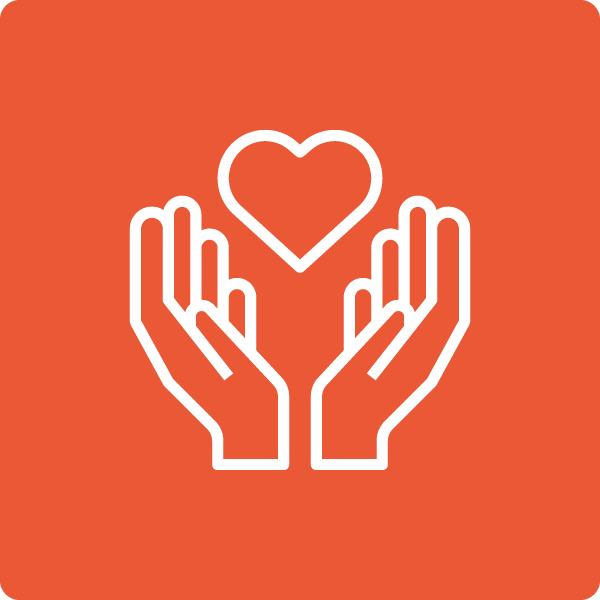 It regulates cholesterol levels
It has a positive effect on the health of the circulatory system and helps to optimize blood cholesterol levels.
Ingredients: Ganoderma lucidum fruit powder (biomass / powder). It does not contain caffeine, gluten, preservatives, dyes or sugar.
Origin: China
Warning : The product is not intended for children under 3 years, for pregnant and breastfeeding women. Do not exceed the recommended daily dosage. Keep out of reach of children. The product does not serve as a substitute for a varied diet.
Distributor: Votamax sro, Hladnovská 83/93, Ostrava
Storage: Store in a dry and dark place.
Content: 100g
Packaging: 100 g
per 100g
Energy value
877 kJ / 217 kcal
Fats
0.8 g
- of which saturated fatty acids
0.2 g
Carbohydrates
0.27 g
- of which sugars

<0.1 g
Fiber
Proteins
9.2 g
Be the first who will post an article to this item!