BrainMax Pure Organic Yerba Mate - Pomelo, 1000 g
Code:
97912

Professional consulting
We are experienced. We are happy to advise!

We test what we sell
We verify the high quality of the products.

Fast shipping
We really have the products in stock.

Free shipping
When purchasing over CZK 1,500.
Related products
Product detailed description
It has the power of coffee and health benefits like tea
Yerba Maté is a drink with almost magical properties: It improves a number of health markers similar to some drugs, burns fat as some banned substances and increases your physical and mental performance and brings euphoria and good mood like some drugs . And all this without negative consequences, addiction or withdrawal syndrome.
We rank yerba among the so-called super substances. In Paraguay or Brazil alone, where Yerba grows, up to 95% of the population regularly drinks daily.
  You can find out more about the effects of yerba at BrainPedia.cz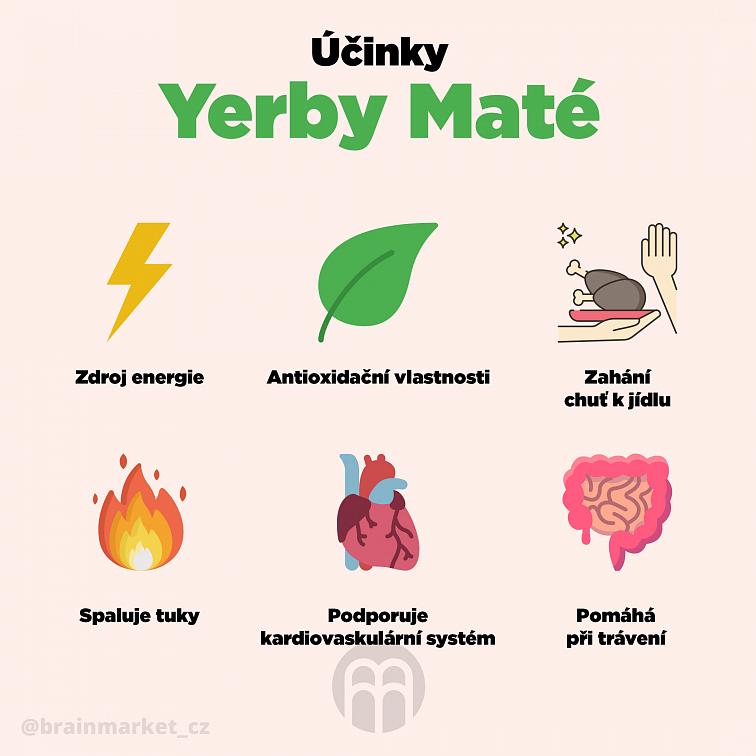 Suitable for individuals who focus on weight reduction
In the ratio, we find a number of beneficial substances, such as vitamins A and C, but also the minerals potassium, manganese and iron. It acts as an antioxidant, improves digestion, and thus helps us speed up metabolism. It can be recommended to everyone who wants to refresh a long summer day, but also to individuals who focus on weight reduction.
Ingredients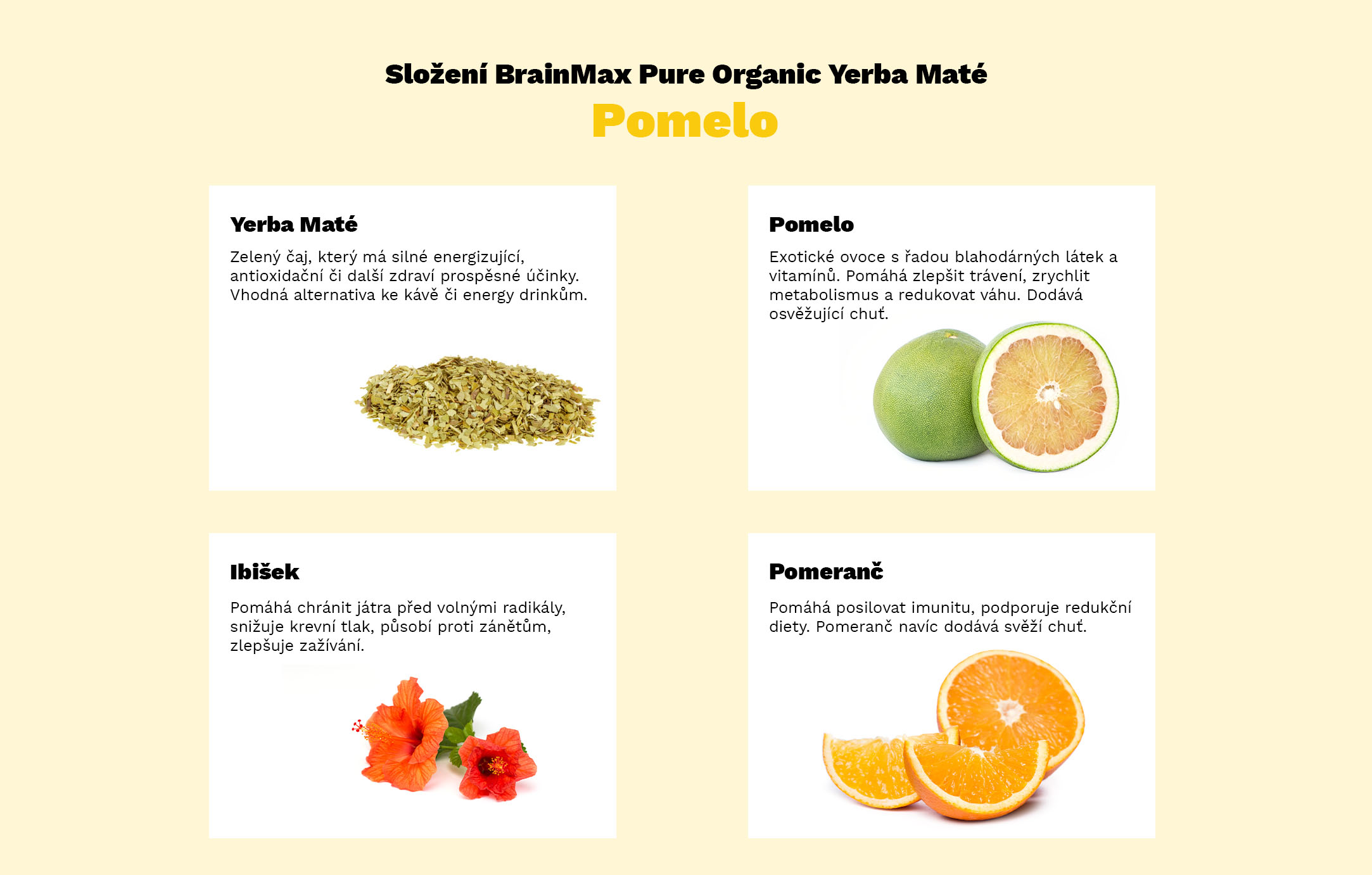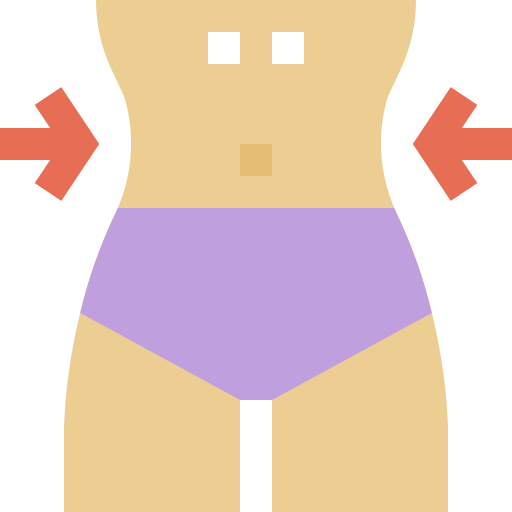 Weight reduction
Drinking Yerby Mate regularly has more benefits for our health. It has a positive effect on cholesterol and blood sugar levels. We can also ignore its anti-inflammatory effects, because they contain strong flavonoids. In combination with pomelo, which acts as an antioxidant, us
helps speed up metabolism.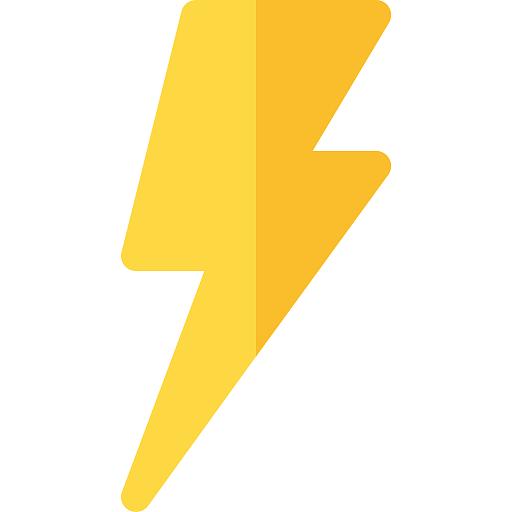 Energy source
Yerba mate is first and foremost an excellent stimulant. The substances contained in Yerba mate are an excellent source of energy, which also improves concentration. It contains caffeine, but also other alkaloids such as theobromine and theophylline.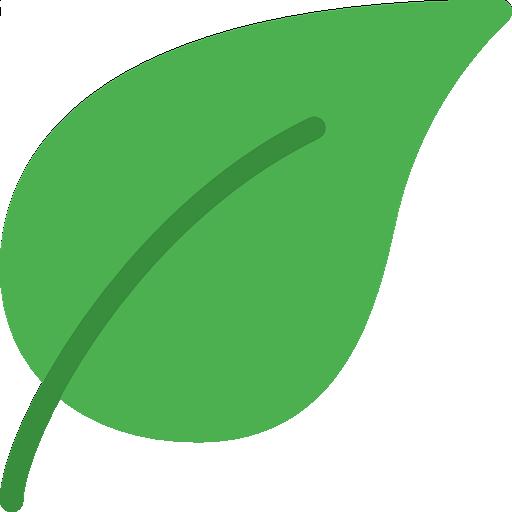 Antioxidant properties
Yerba mate is an important antioxidant. It contains polyphenols quercetin and chlorogenic acid, which reduce oxidative stress and help prevent autoimmune disorders.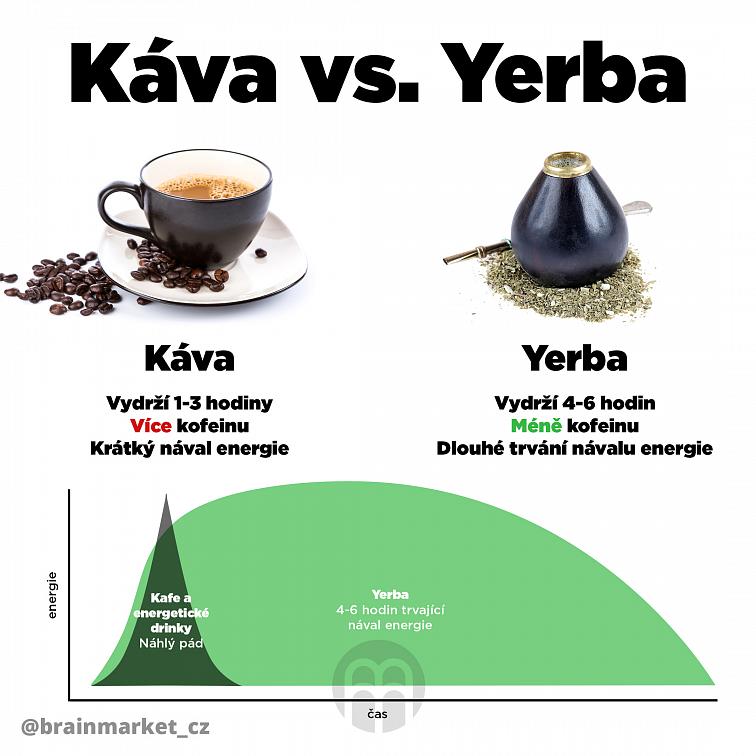 Yerba vs. Coffee
The influx of energy from the start is very similar to what each of us knows thanks to coffee. But later? There is nothing, no drop like coffee. The effect is much longer , more consistent and smoother . In addition, it is associated with an improved mood and a stronger sense of inner balance and concentration . With Yerba you can learn comfortably, without feelings of distraction and nervousness, the mind is enlightened, thought flows are complete and it is possible to get into a flowing state that could be described as a moment of completely focused motivation .
Even 6 infusions without loss of taste and effect
Yerba can be watered several times without significantly losing the effects of Yerba. We usually make up to 6 new infusions for one dose of Yerba. It is therefore not necessary to give a "new Yerba" for every other kalabass.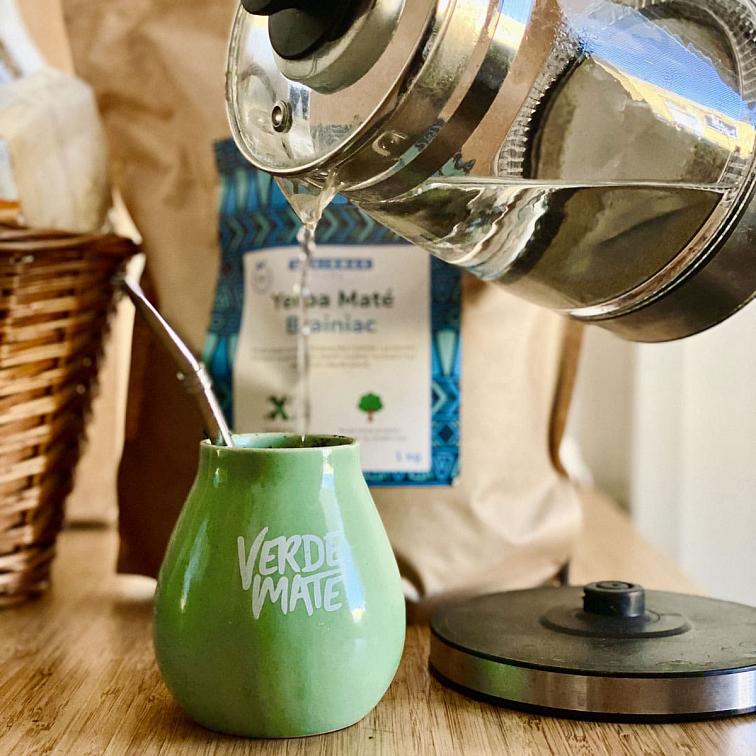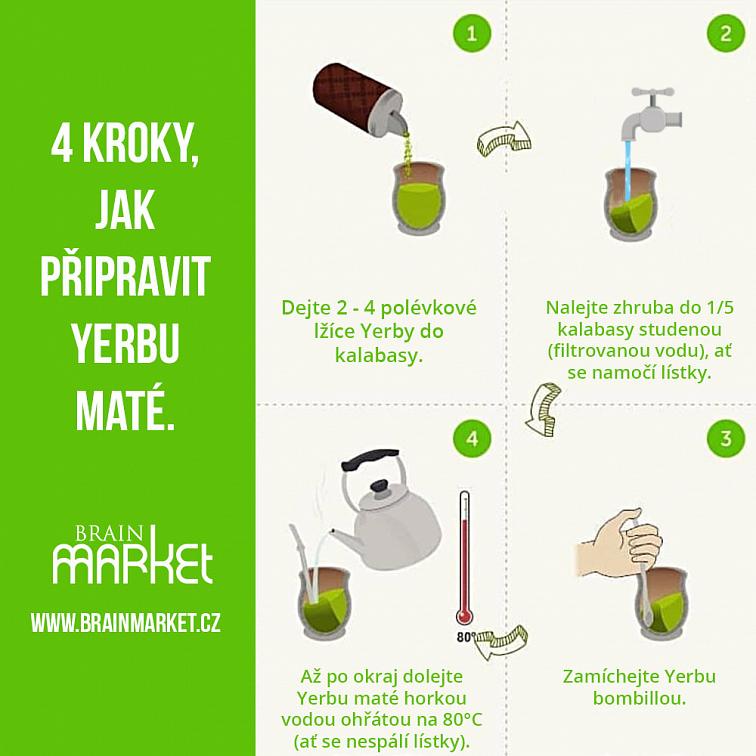 Preparing Yerby is a simple four-step ritual
For the traditional preparation of yerba mate, you will need a kalabass and a bombilla , which you can buy on the BrainMarket . If you do not have a kettle on which you can set the temperature, then feel free to buy one   thermometer .
If you are a beginner, it is enough to put 2-3 tablespoons in the calabass. The heroic dose for experienced users is 4-5 tablespoons ( it is necessary to work on it and only for some genotypes). Every Yerby lover will find his optimum . If you feel nervous or anxious, we recommend reducing the dose. We also recommend starting with lower doses if you drink Yerbu on an empty stomach.  
Pour a little water into the kalabasa so that the yerba leaves get wet. In the meantime, set the water at 70 to 80 degrees.
Once the water is ready and the kalabase yerba leaves are soaked, pour the yerba kettle in the kalabase to the brim.
Let it simmer for 3 minutes and then you can drink all over the day through the bomb. You can water the yerba repeatedly.
By purchasing, you will also support the Czech forests #tree for order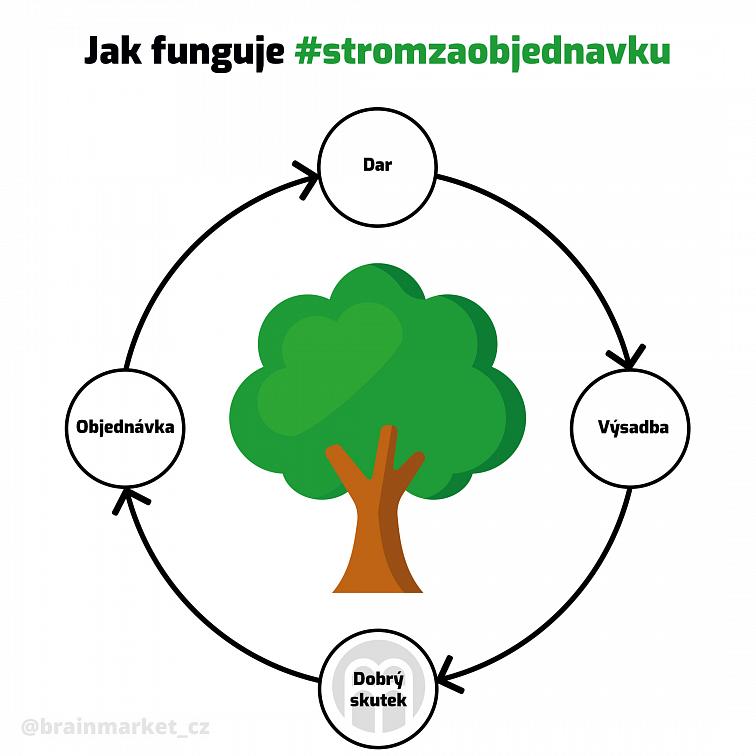 A kilo package you will fall in love with !
Ingredients: 91% air dried yerby mate leaves , pomelo , hibiscus , orange , natural aroma .
Origin: Brazil
Distributor: Votamax sro, Hladnovská 83/93, Ostrava
Storage: In a dry place, in a closed container.
Weight: 1000 g
Be the first who will post an article to this item!