BrainMax Pure Organic Yerba Mate, 500 g
Code:
70157

Professional consulting
We are experienced. We are happy to advise!

We test what we sell
We verify the high quality of the products.

Fast shipping
We really have the products in stock.

Free shipping
When purchasing over CZK 1,500.
Related products
Product detailed description
BrainMax Pure Organic Yerba Mate, 500 g
BrainMax Pure Organic Yerba Maté is made of the highest quality hand-picked leaves Paraguay holly , sacred plant of the South American Guarani Indians. Our yerba comes from organic production, which helps to protect the biodiversity of South American ecosystems and does not support further deforestation. You can find out more about the effects of yerba at BrainPedia.cz
Preparation by Yerby Maté
Thanks to the Fair Trade approach, we are able to change the established customs of today. Indigenous peoples no longer serve slaves to giant multinational corporations. The primeval forest is no longer considered an inexhaustible and indestructible source of nutrients . Organic production respects nature and the needs of local people.
By purchasing, you will also support the Czech forests #tree for order.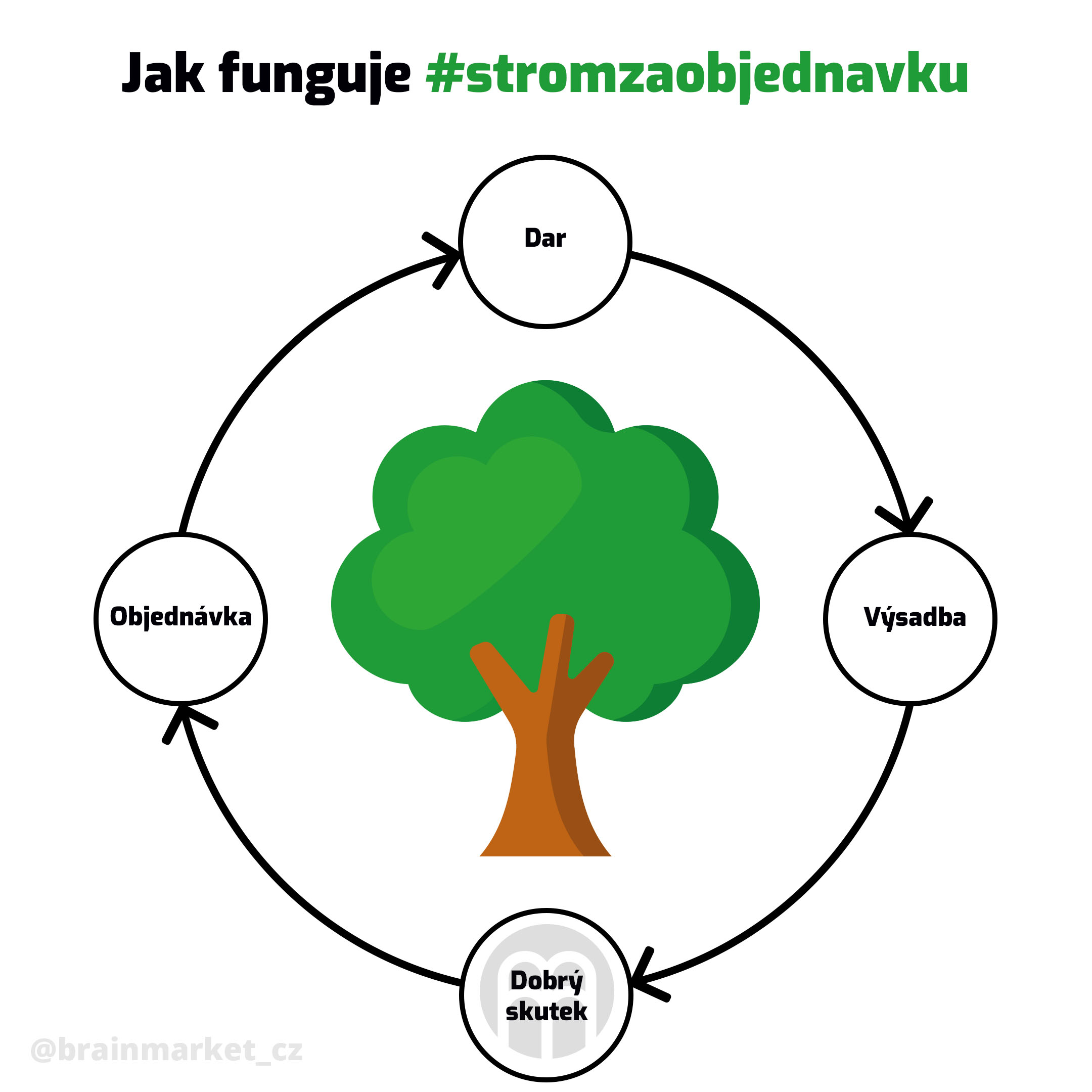 Yerba Maté is a drink with almost magical properties: It improves a number of health markers similar to some drugs, burns fat as some banned substances and increases your physical and mental performance and brings euphoria and good mood like some drugs. And all this without negative consequences, addiction or withdrawal syndrome.
We rank yerba among the so-called super substances.
Preparing a yerba is a simple four-step ritual
You will need yerba mate for the traditional preparation   kalabasu   and   bombill , which you can buy at   BrainMarket . If you do not have a kettle on which you can set the temperature, then feel free to buy one   thermometer .
If you are a beginner, it is enough to put 2 tablespoons in the kalabasa.
Pour a little water into the kalabasa so that the yerba leaves get wet. In the meantime, set the water at 70 to 80 degrees.
Once the water is ready and the kalabase yerba leaves are soaked, pour the yerba kettle in the kalabase to the brim.
Let it simmer for 3 minutes and then you can drink all over the day through the bomb. You can water the yerba repeatedly.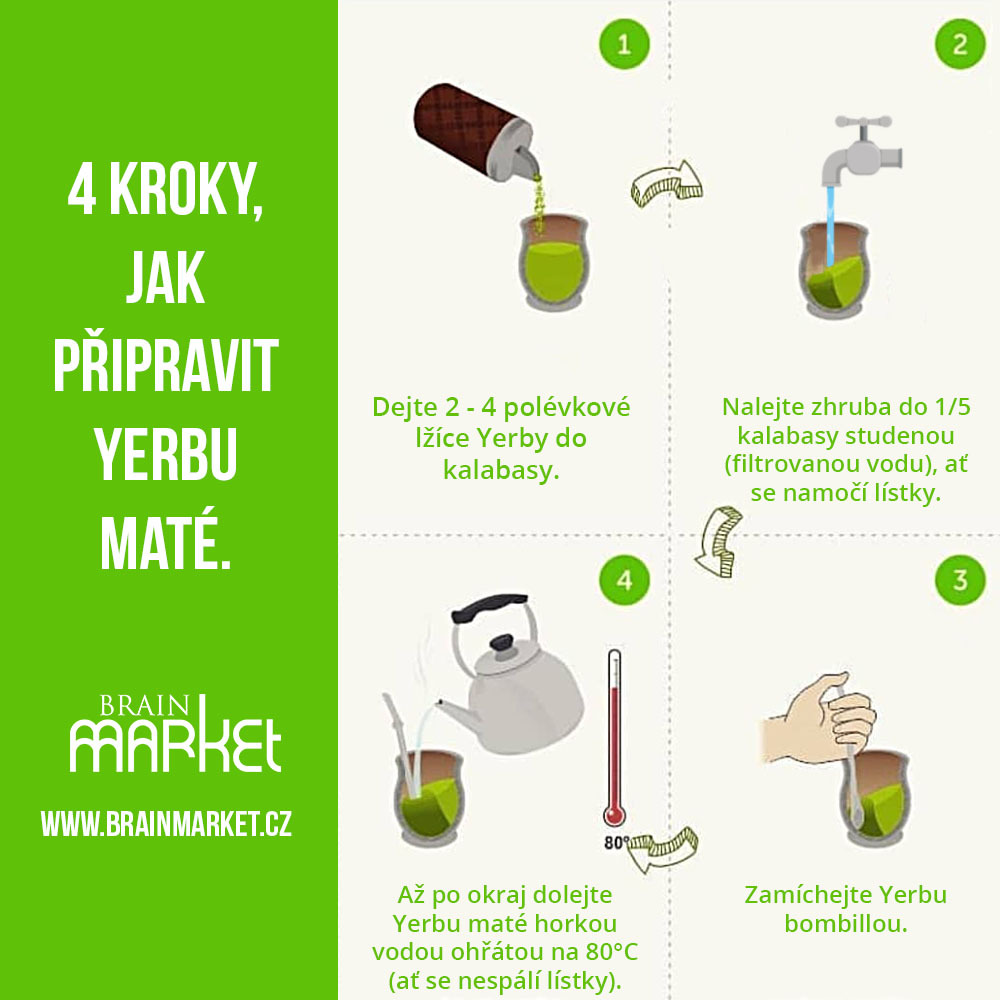 Distributor: Votamax sro, Hladnovská 83/93, Ostrava
Storage: In a dry place, in a closed container.
Weight: 500 g
Be the first who will post an article to this item!