BrainMax Pure Matcha Ceremonial Japan BIO 50g
*CZ-BIO-001 certifikát
Code:
98206
Product detailed description
BrainMax Pure Matcha Ceremonial Japan BIO 50g
Matcha is 100% green tea . The dried flesh of the youngest tea leaves is ground to a fine powder. Treat yourself to up to 6 hours of energy and good mood associated with the complete regeneration of your body.
Improving cognitive function , protecting the health of the brain and nervous system, longing for longevity , anti-inflammatory effects, promoting fat burning, antimicrobial effects and much more are the reasons why the ceremonial drinking of Matchi in Japan has a tradition of more than a thousand years .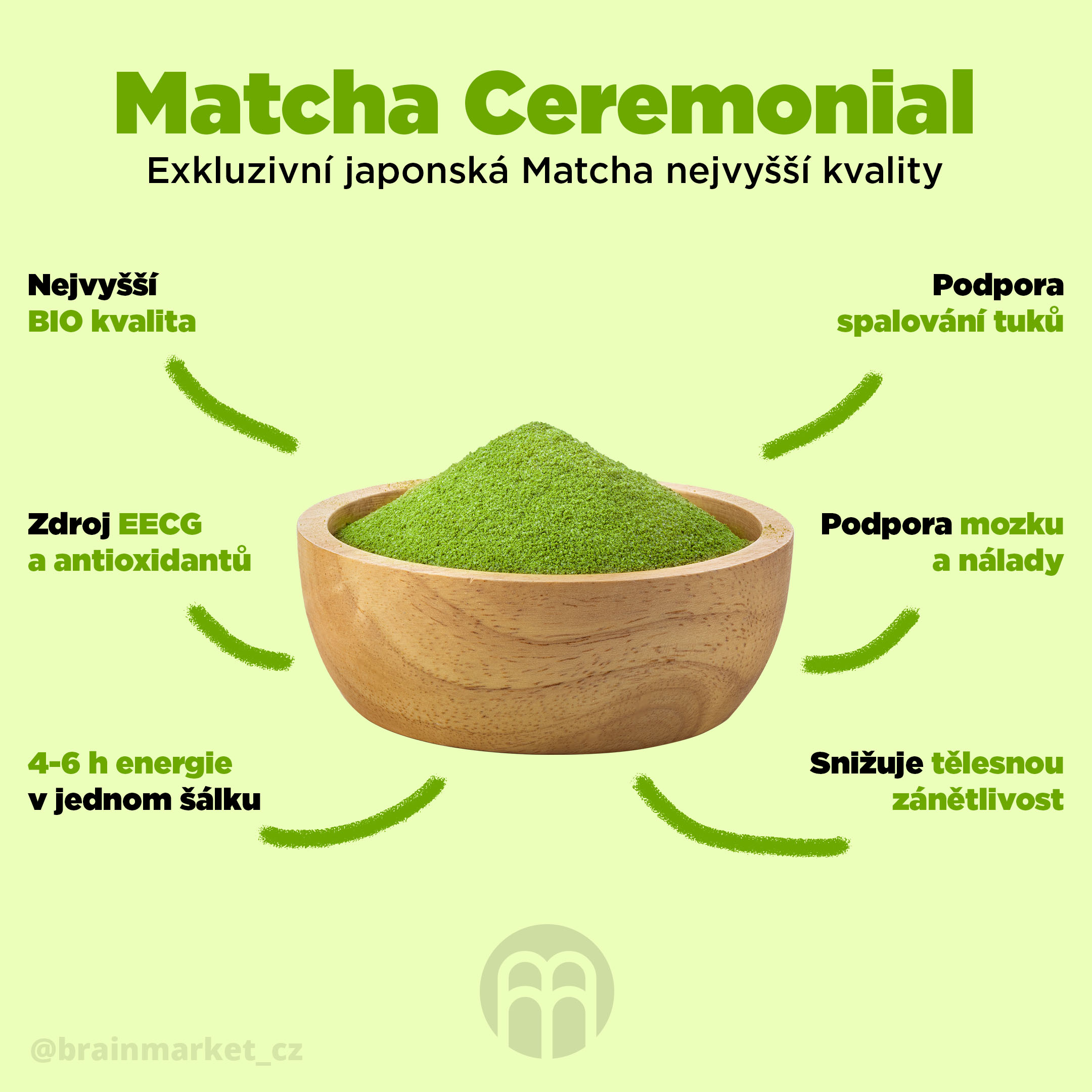 Matcha Vs. Coffee
Preparation
Making Matcha tea is a ceremonial ritual that is subject to strict rules.
For the classic tea ceremony you will need:
When preparing, it is important to avoid metal utensils that destroy beneficial substances.
We recommend using the Matcha Starter Kit .
Traditional tea ceremony:
Put 1 bamboo teaspoon of Matcha tea (1 g) into a bowl and pour 80 ml of hot water (max. 70 ° C). Then whisk into a thick foam with a bamboo whisk and serve immediately.
Packing
50 g
Country of origin:
Japan
Be the first who will post an article to this item!