Brainmax Pure Hazelnuts - unpeeled, BIO, 250 g
*CZ-BIO-001 certifikát
Code:
34587
Related products
Product detailed description
Brainmax Pure Hazelnuts, BIO, 250 g
Hazelnuts have been harvested from the Black Sea region of Turkey for at least 2,300 years. Turkey is still the world's major exporter of hazelnuts.   Hazelnuts were named for a hazelnut and a tree in England when they were first introduced by French settlers.
Hazelnuts also contain amounts of vitamin B6, folate (vitamin B9), phosphorus, potassium and zinc . They are a rich source of mono and polyunsaturated fats and contain amounts of omega-6 and omega-9 fatty acids such as oleic acid . One handful of hazelnuts contains the recommended daily amount of manganese . Thanks to the high content of vitamin E, manganese, thiamine, folate and fatty acids , hazelnuts are a great food for our brain. In addition, the content of healthy fats will also benefit the consumption of hazelnuts by the cardiovascular system.
Learn more at BrainPedia.cz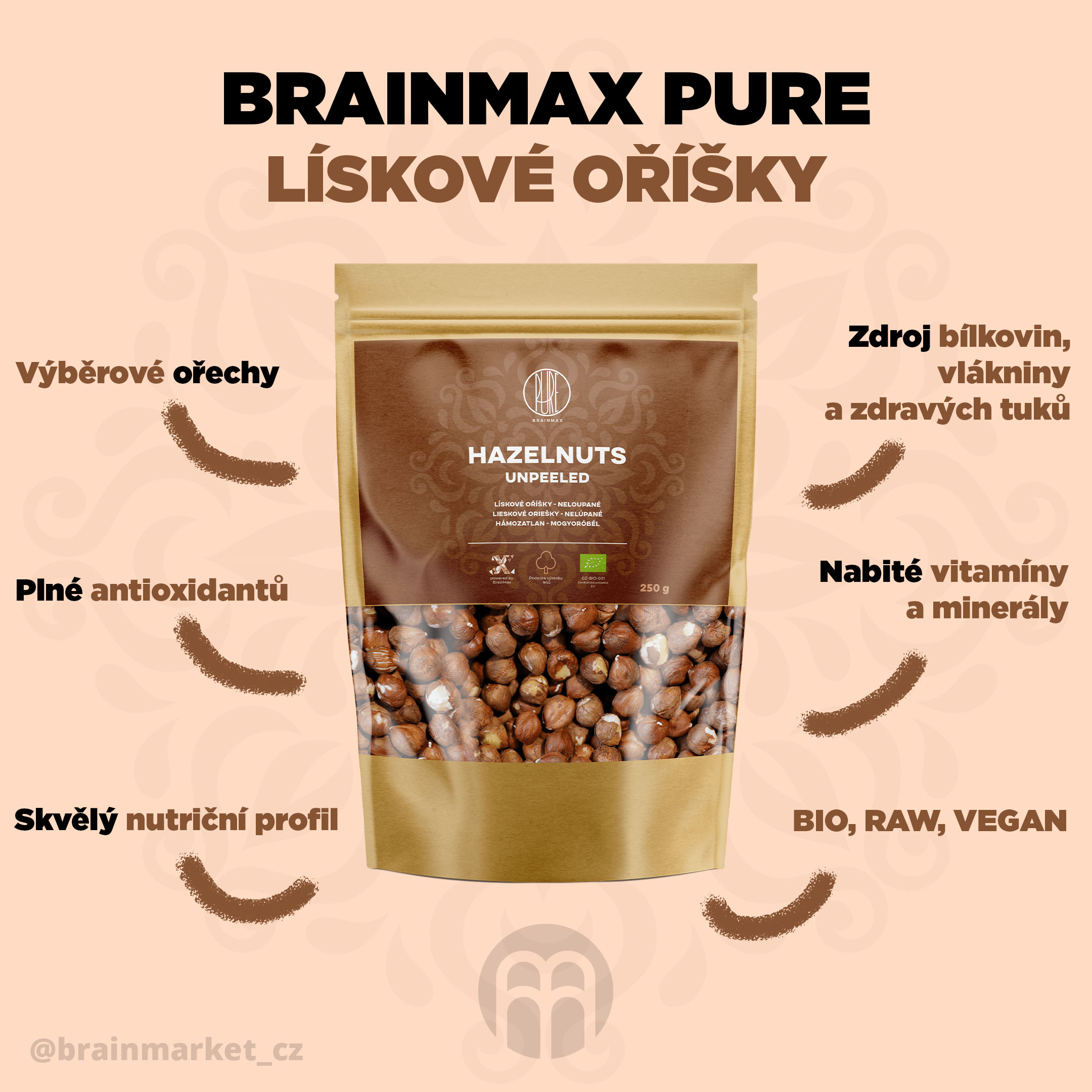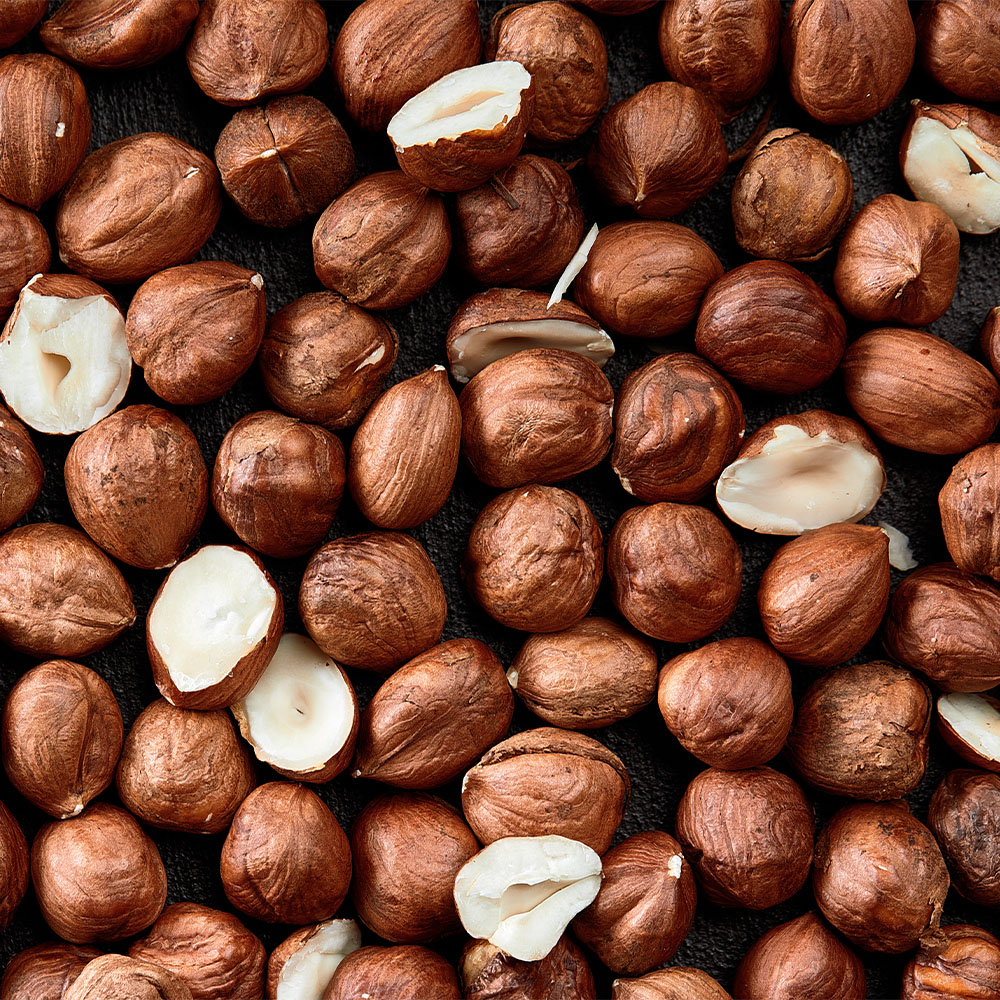 Advantages of BrainMax Pure hazelnuts:
Pecans.
Full of antioxidants.
Great nutritional profile.
A source of protein, fiber and healthy fats.
Loaded with vitamins and minerals.
BIO, RAW, VEGAN.
Advantages of BrainMax Pure Hazelnuts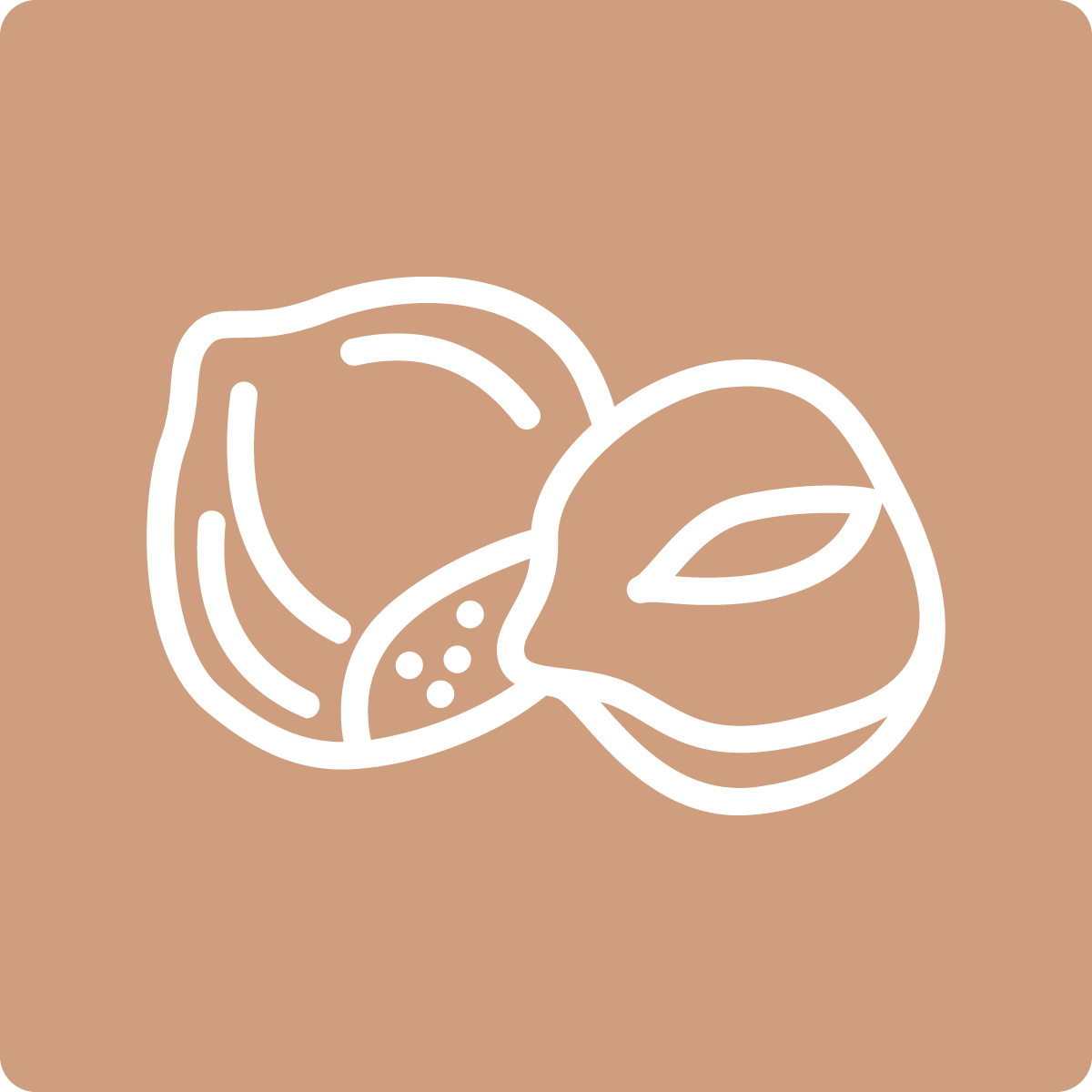 Nutritionally rich nuts
Hazelnuts contain B vitamins and are also rich in phosphorus, potassium, manganese and zinc.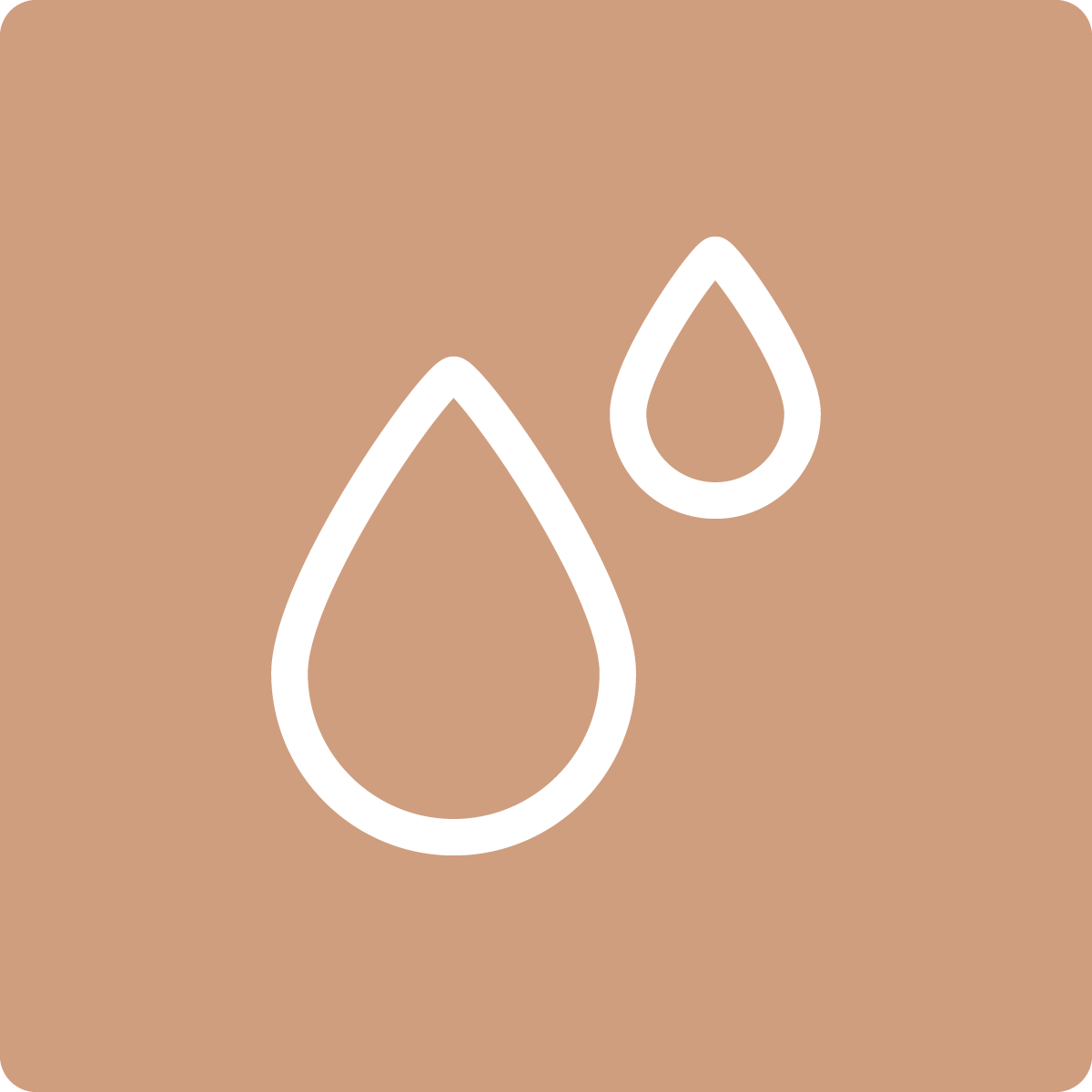 A source of healthy fats
Nuts are rich in omega 3 and 6 fatty acids.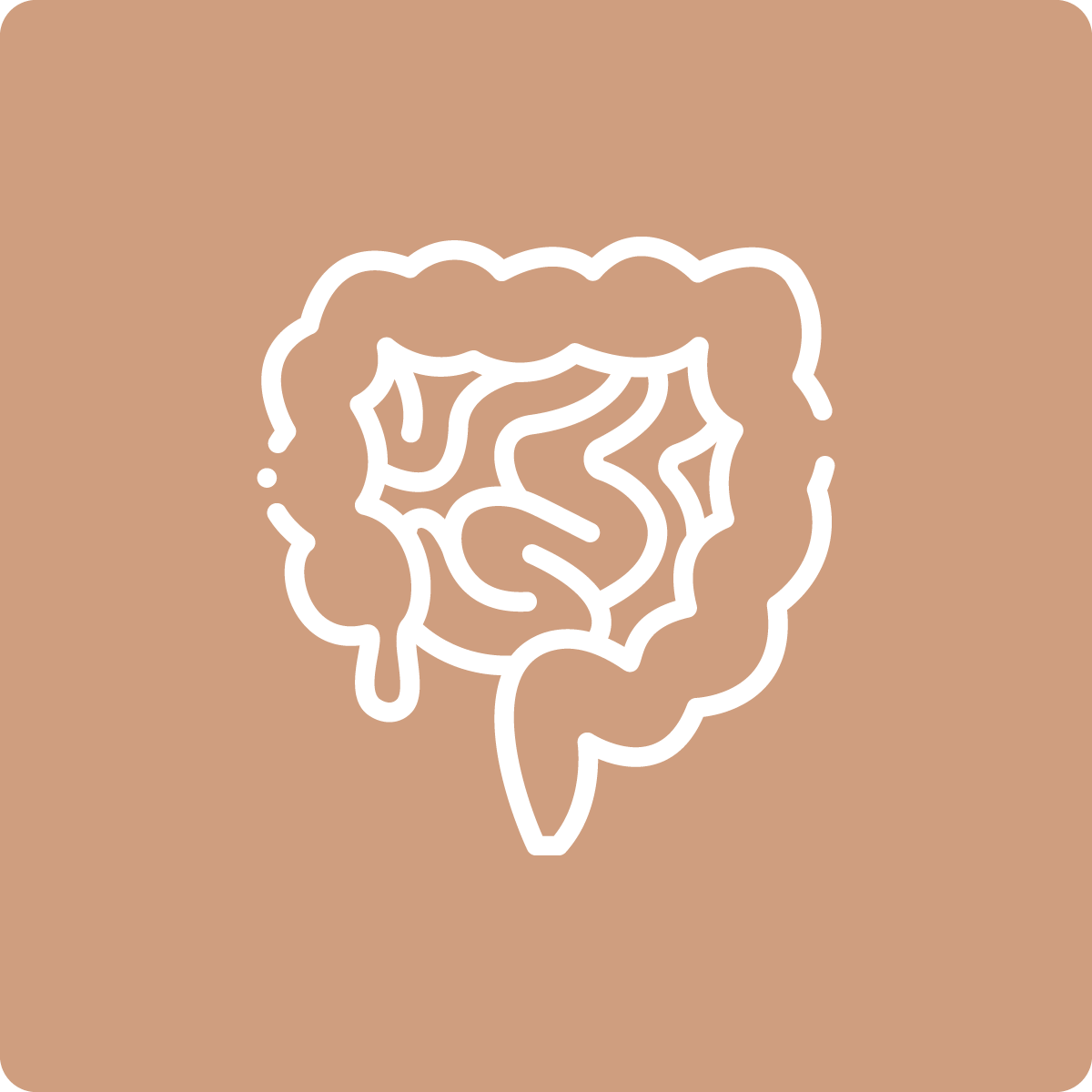 Easily digestible
Thanks to their fiber content, nuts are easily digestible.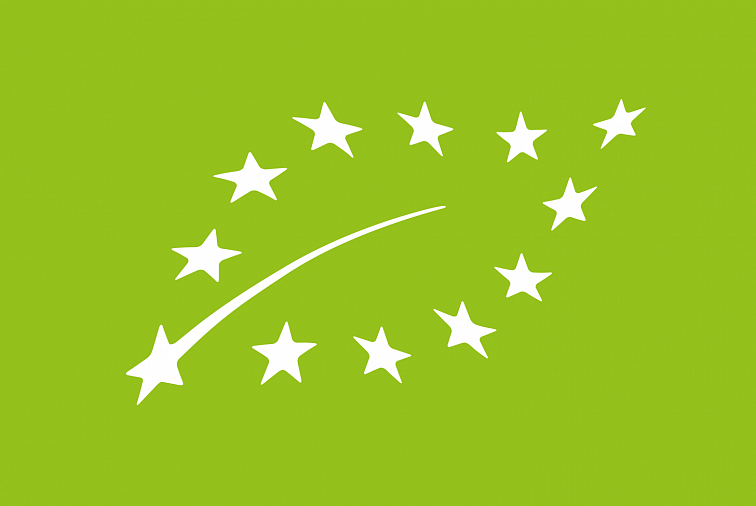 BIO certification CZ-BIO-001
Our hazelnuts have a BIO certificate - Production of Spanish organic farming.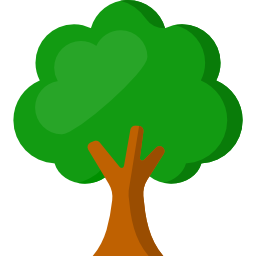 By purchasing, you will also support the Czech forests #tree for order!
Ingredients: 100% hazelnut.
Origin: Turkey
Distributor: Votamax sro, Hladnovská 83/93, Ostrava
Storage: In a dry place, in a closed container.
Weight: 250 g
| Nutrition information | per 100g |
| --- | --- |
| Energy value | 2763 kJ / 670 kcal |
| Fats | 63 g |
| - of which saturated fatty acids | 4.6 g |
| Carbohydrates | 4.8 g |
| - of which sugars | 4.3 g |
| Fiber | 9 g |
| Proteins | 16.4 g |
| Salt | 0.003 g |
Be the first who will post an article to this item!