BrainMax Pure Granola, Apple Pie, Maple Syrup and Apple, BIO, 30 g
*CZ-BIO-001 certifikát
Code:
38751
Related products
Product detailed description
A traditional combination of apple and cinnamon!
IN In BrainMax Pure Apple Pie Granola, we bet on the now traditional sweet taste of apples, maple syrup with a pleasant smell of cinnamon. The basis is gluten-free oatmeal, which stands out for its high nutritional value. The resulting granola has a perfect crunchy texture, an irresistible taste reminiscent of a freshly baked cake.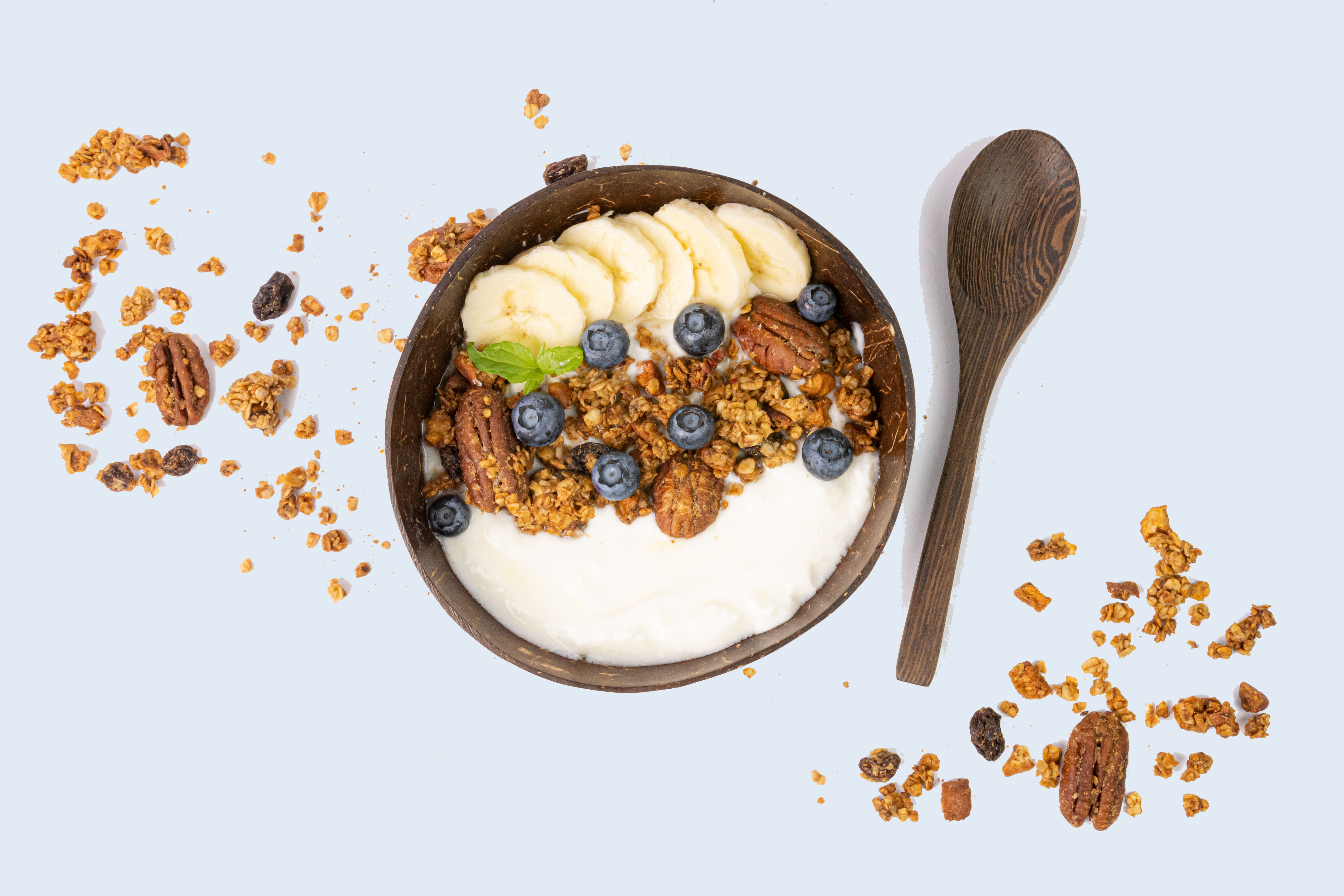 Honest preparation from the best ingredients
Because the quality of raw materials is of the first place for us, we use raw materials in BIO quality , where they are grown in harmony with nature. We used gluten-free oatmeal from Finland. You won't find refined sugar, dyes or artificial flavors in it. We owe the sweet taste to honey from Czech bees , maple and chicory syrup . The dose of healthy fats in the granola is represented by pecans.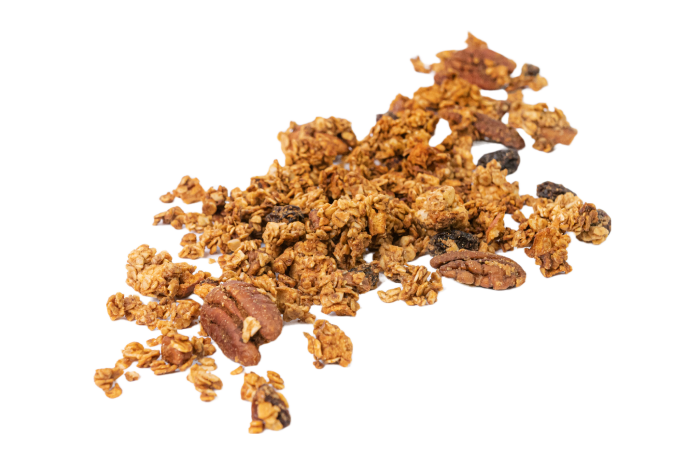 Breakfast or snack ready in a few seconds!
You can cover the granola with milk, mix it with yogurt or simply eat it as is.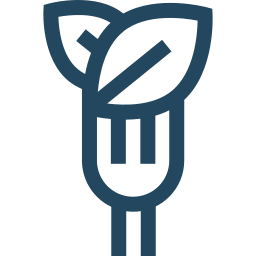 High fiber content
Granola has a high fiber content (10.8 g per 100 g) and micronutrients such as silicon, magnesium and potassium.

Ingredients in BIO quality
Granola contains 95.13% of ingredients that come from BIO production.

A quick and nutritious breakfast
Just add Greek yogurt or milk to the granola and you have a quick and tasty breakfast. Granola is also gluten-free!
Quality ingredients and proper preparation
BrainMax Pure granola has an excellent taste, a crunchy consistency and is made only from carefully selected ingredients. 91% of the ingredients come from organic farming. Thanks to this, they do not contain pesticides or other harmful substances that are commonly used in agriculture.
A great combination of maple syrup, apple and cinnamon flavors
In BrainMax Pure granola, we use the highest quality ingredients. Nothing more, just gluten-free flakes , nuts, apples, raisins, cinnamon, maple syrup and other nutritionally packed ingredients, complemented by a pinch of salt. Thanks to the baking method, you will find really big crunchy pieces in the granola, which you can just crunch when you have a sweet tooth. Granola tastes great and will keep you full for the whole morning.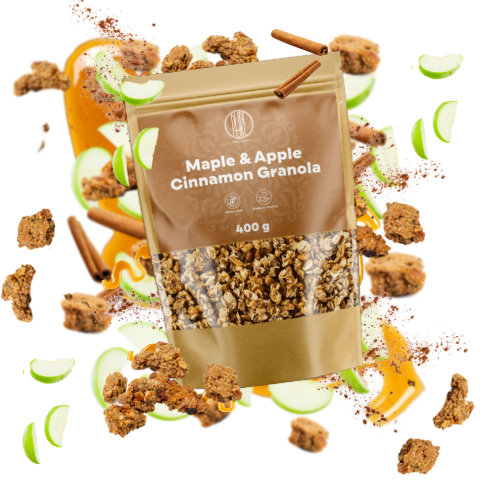 You can't make a bad decision with the right information.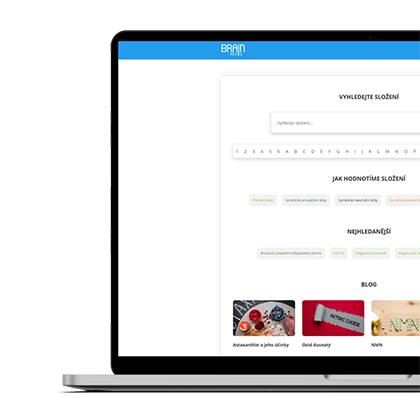 Recipes with this product
Nutritional values per 100 g
| | |
| --- | --- |
| Energy value | 1925.27 kJ / 460.15 kcal |
| Fats | 22.90 g |
| - of which saturated fatty acids | 4.70 g |
| Carbohydrates | 46.00 g |
| - of which sugars | 21.55 g |
| Fiber | 19.87 g |
| Proteins | 10.63 g |
| Salt | 0.14 g |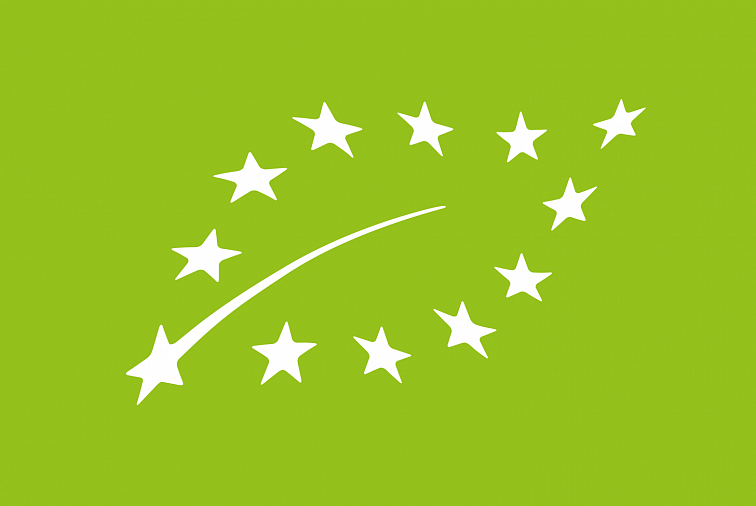 BIO certification CZ-BIO-001
Our granola has a BIO certificate - Production of organic farming outside the EU.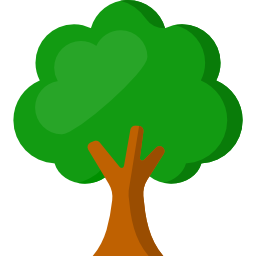 By purchasing, you will also support Czech forests #treezaobjednavku!
Ingredients: gluten-free oatmeal *, peanut butter *, pecans *, maple syrup *, raisins *, butter *, honey , apple cubes *, chicory syrup , cinnamon *, salt. * Raw material in BIO quality . This product contains 95.13% of ingredients in BIO quality. The product is gluten-free. Allergens are marked in bold in the composition. Contains nuts and milk proteins. Minimum shelf life and batch number in a white box. After opening, use within 2 months.
Origin: EU country. Made in the Czech Republic.
Distributor: Votamax s.r.o., Hladnovská 83/93, Ostrava
Storage: Store in a dry place and do not expose to direct sunlight.
Weight: 30 g
Additional parameters
Category

:

BrainMax Pure (superfoods)
Weight

:

0.03 kg
Forma

:

Kousky
Typ

:

Cereálie
Určení

:

Bez přidaného cukru, Bez lepku
Velikost balení

:

30 g
Be the first who will post an article to this item!