BrainMax Pure Flaxseed (brown) BIO, 500 g
*CZ-BIO-001 certifikát
Code:
99282

Professional consulting
We are experienced. We are happy to advise!

We test what we sell
We verify the high quality of the products.

Fast shipping
We really have the products in stock.

Free shipping
When purchasing over CZK 1,500.
Related products
Product detailed description
Flaxseed - a source of Omega-3
Flaxseed is an ancient crop that originated in the Mediterranean and gradually spread eastward, where it was used in ancient Egypt and China. Flaxseed suitable binder for baking. In vegan recipes, it can reliably replace eggs and at the same time increase the nutritional value of the dish. When consuming seeds, we recommend chewing or crushing them thoroughly. Otherwise, it passes through the digestive tract intact and the resulting effect does not appear. If you decide to grind flaxseed, it needs to be consumed within 45 minutes , otherwise it will start to oxidize and its processing is then more difficult for the body.
The seeds are rich in omega-3 fatty acids, which are important for a healthy cardiovascular system and lower harmful LDL cholesterol in the blood. Just 2 tablespoons of seeds a day will ensure you a sufficient supply of omega 3 fatty acids. Furthermore, flaxseed contains quality proteins and B and E vitamins as well as minerals (especially calcium, iron, manganese, magnesium, phosphorus, potassium, selenium and zinc ). With regular consumption, it has a positive effect on the digestive system and is recommended for stomach ulcers.
You can find out more about flaxseed at BrainPedia.cz
Advantages of BrainMax Pure Flaxseed:
100% BIO, RAW, VEGAN.

High in fiber and essential fatty acids.

It also contains vitamin C, E, B and important minerals phosphorus, calcium, potassium.

Fits breakfast bowls and smoothies.
Packed in a resealable paper package.
Possibilities of using flaxseed
Add 1 to 2 teaspoons to your favorite breakfast bowl or porridge.
You can add it to your favorite smoothie.
You can sprinkle flaxseed with your favorite salad, homemade pastries or mix it with rice.
Advantages of BrainMax Pure Flaxseed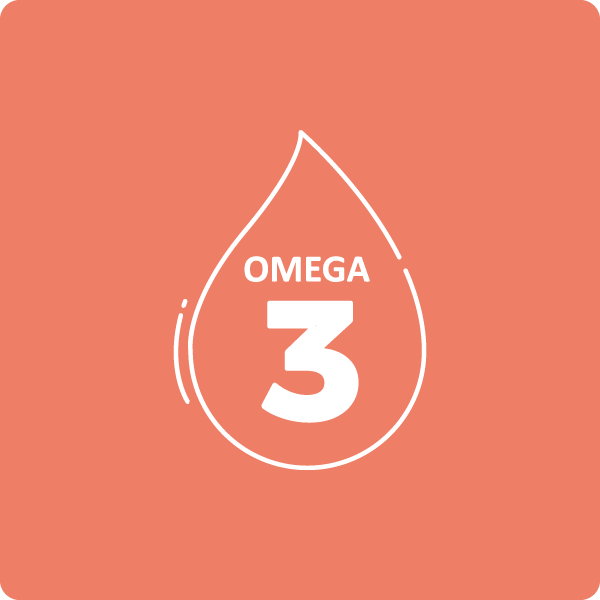 High content of omega-3
Flaxseed contains omega-3 fatty acids that support the health of the cardiovascular system and lower cholesterol.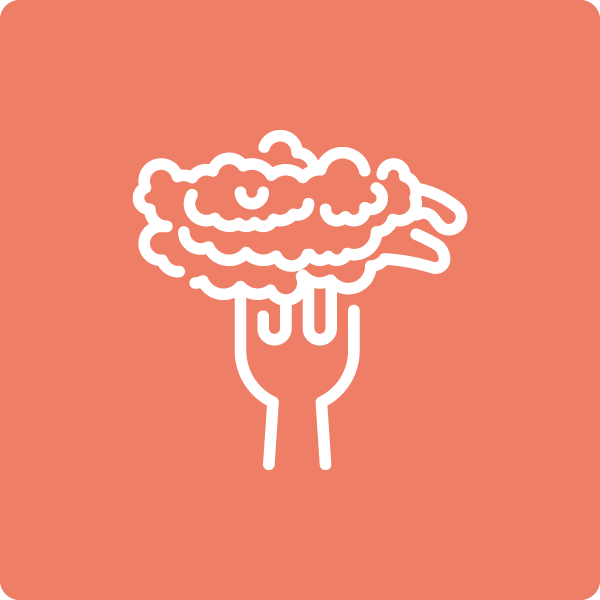 Source of fiber
A rich source of fiber that has a positive effect on the digestive system and supports the growth of healthy bacteria in the gut.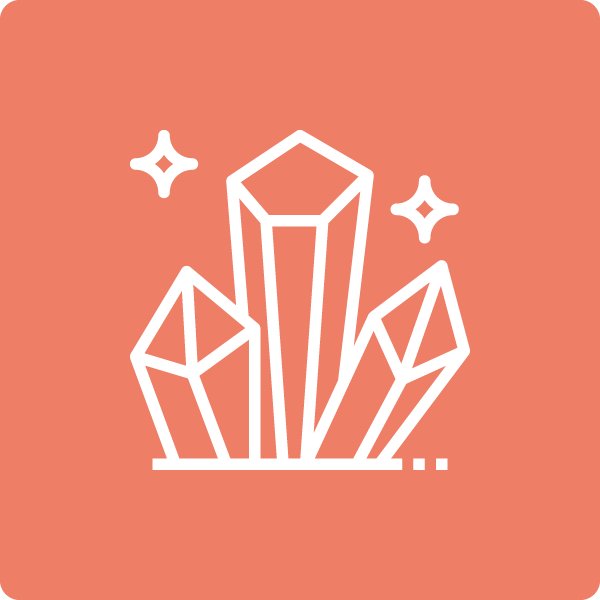 Source of minerals
We can find minerals in flaxseed, including calcium, iron, manganese, magnesium, phosphorus, potassium, selenium and zinc.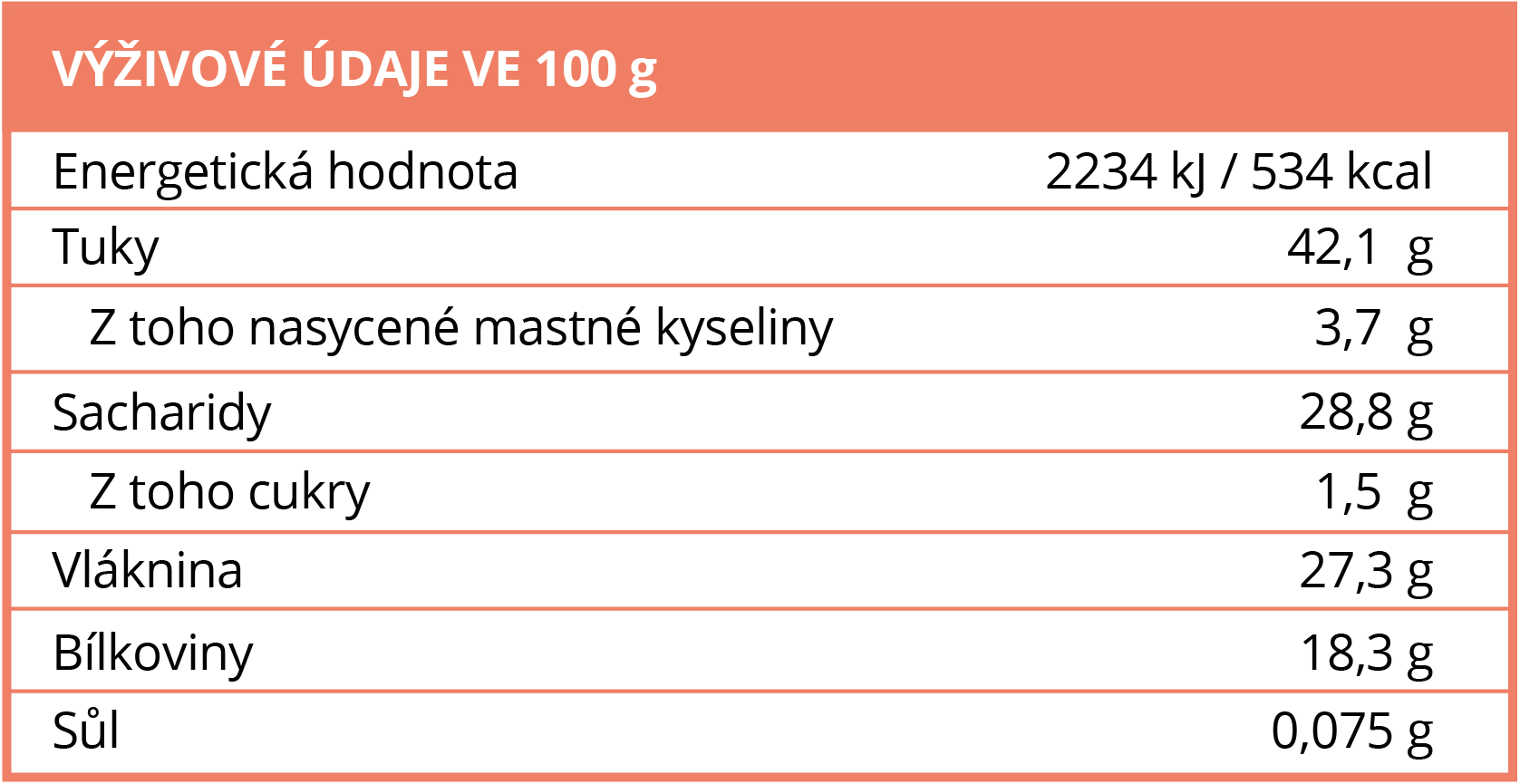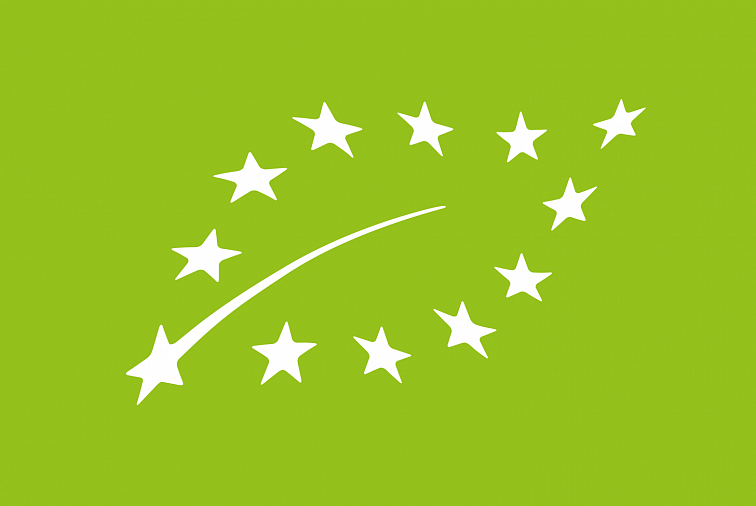 BIO certification CZ-BIO-001
Our flax seeds have a BIO certificate - Production of organic farming outside the EU.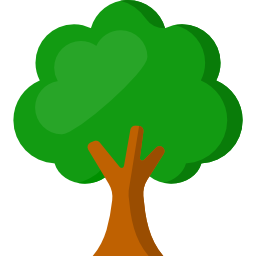 By purchasing, you will also support the Czech forests #tree for order!
Ingredients: 100% flaxseed ( Euterpe oleracea )
Origin: Turkey
Distributor: Votamax sro, Hladnovská 83/93, Ostrava
Storage: In a dry place, in a closed container.
Weight: 500 g
Be the first who will post an article to this item!