BrainMax Pure Date Deglet Nour dried BIO - pitted, 250 g
*CZ-BIO-001 certifikát
Code:
99978
Related products
Product detailed description
BrainMax Pure Date Deglet Nour dried BIO - pitted
Date palm is one of the oldest cultivated trees in the world and in addition to sweet fruits, Date palm was a popular garden tree. Today, date palm is grown in many tropical and subtropical regions around the world, and dates are part of Eastern cuisine, where they are added to stews, smoothies or the production of date sugar, which is a suitable alternative sweetener. Fresh dates are small and their color is red to bright yellow. These dates are Deglet Noor Dates, a variety known for its light amber color and sweet honey flavor . Deglet Nour dates may come from Algeria, Libya, Tunisia.
Dates support bone health, help regulate blood cholesterol levels, improve digestion. They are excellent in mineral deficiencies such as anemia. They contain a large proportion of iron, magnesium, potassium and copper. The content of potassium is important for the health of our heart and in 100g we find over 600 mg of potassium. The combination of magnesium and copper found in dates promotes the health of our bones. Furthermore, dates are a natural source of vitamins A, B and have a significant amount of fiber. One cup of dates contains 11.8 grams of fiber.   BrainMax Pure dates are grown in organic sustainable agriculture in harmony with nature.
You can find out more about dates at BrainPedia.cz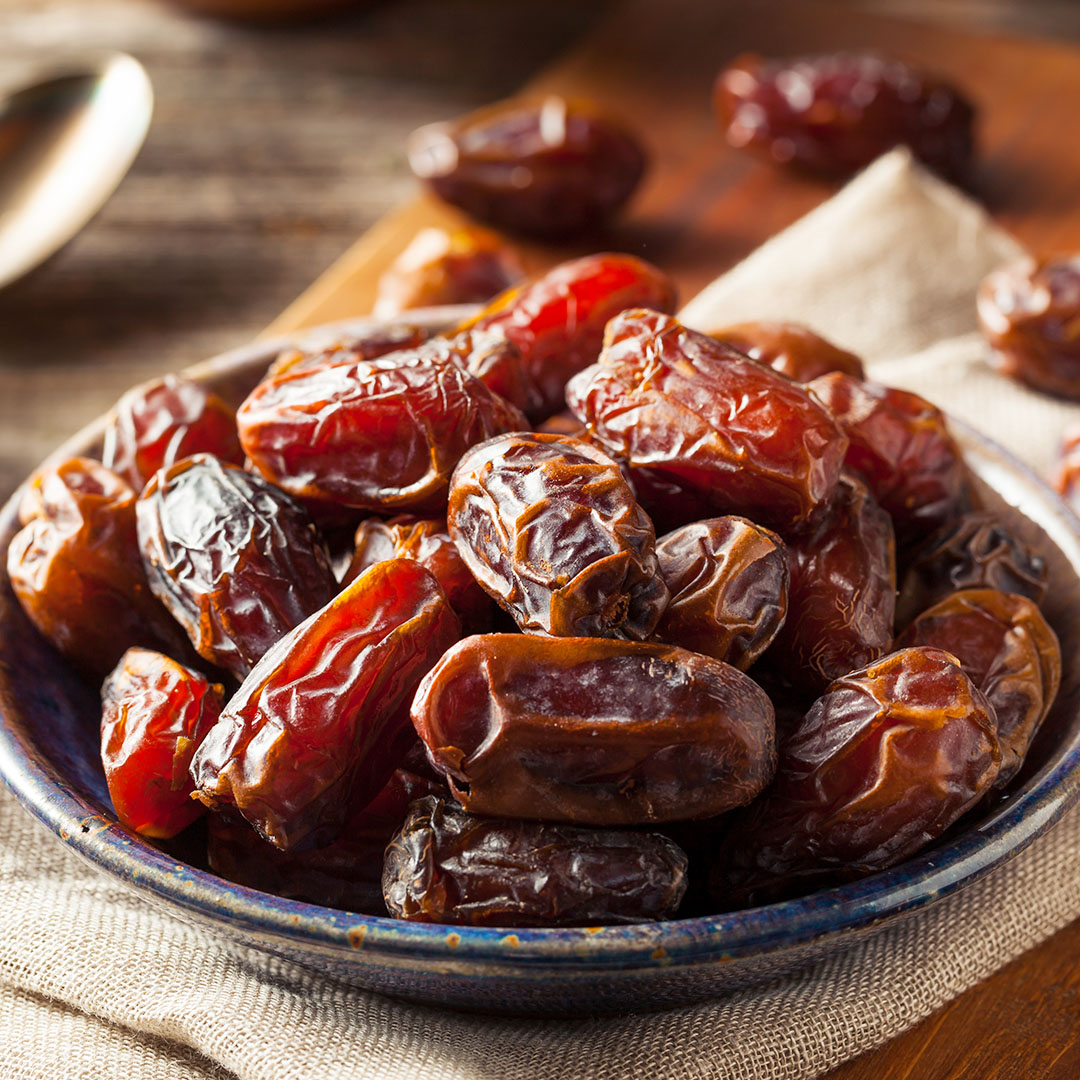 Advantages of BrainMax Pure Date Deglet Nour:
Energy infusion
Source of vitamins and minerals

High content of insoluble fiber

100% BIO, RAW, VEGAN
Country of origin: Tunisia
Date of use of dates:
They are one of the basics of Eastern cuisine
Part of Raw dishes
You can add it to the morning oatmeal, where they can replace sugar
Advantages of BrainMax dates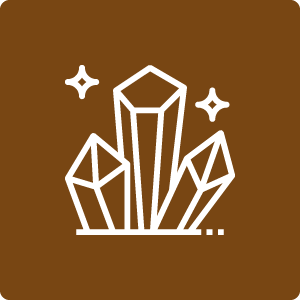 A source of minerals
Dates are loaded with minerals such as potassium, magnesium, but also iron and copper.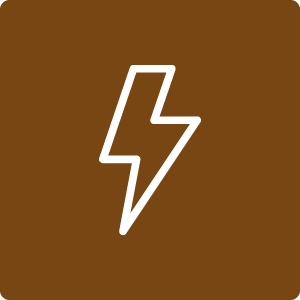 Energy source
The rich source of energy is hidden behind only a few pieces of dates. A popular snack among athletes and physically active people.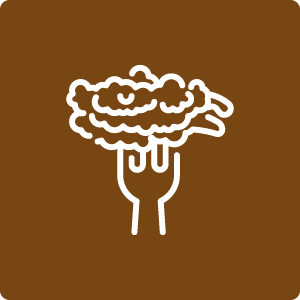 High content of insoluble fiber
Dates contain a significant amount of fiber, which helps with digestive disorders.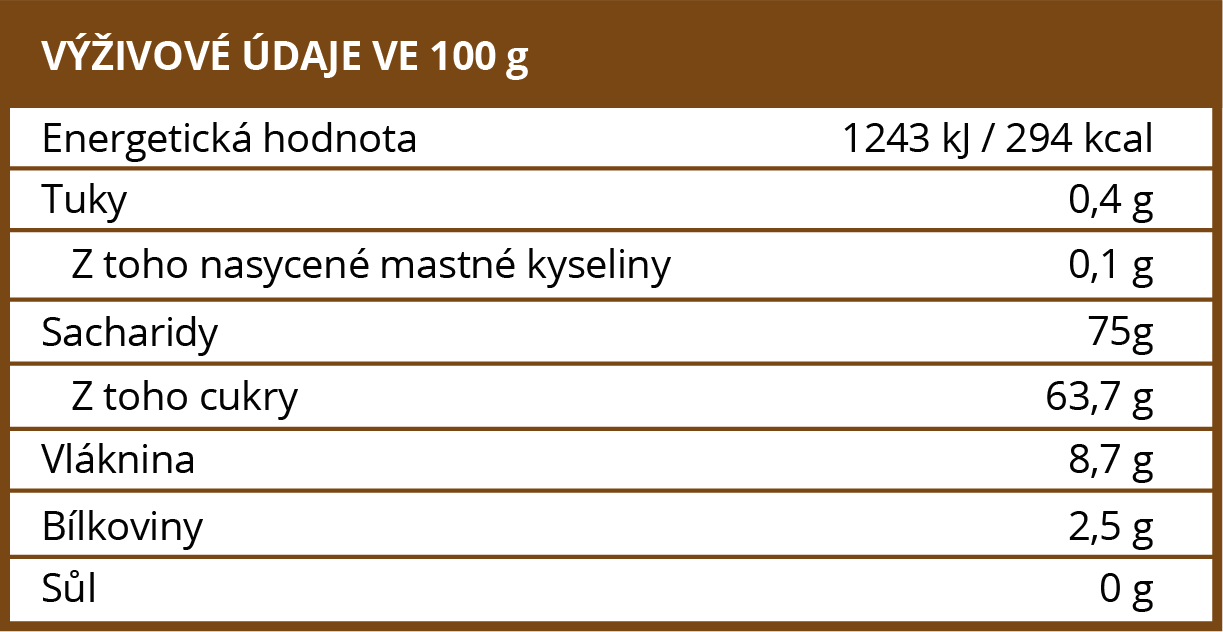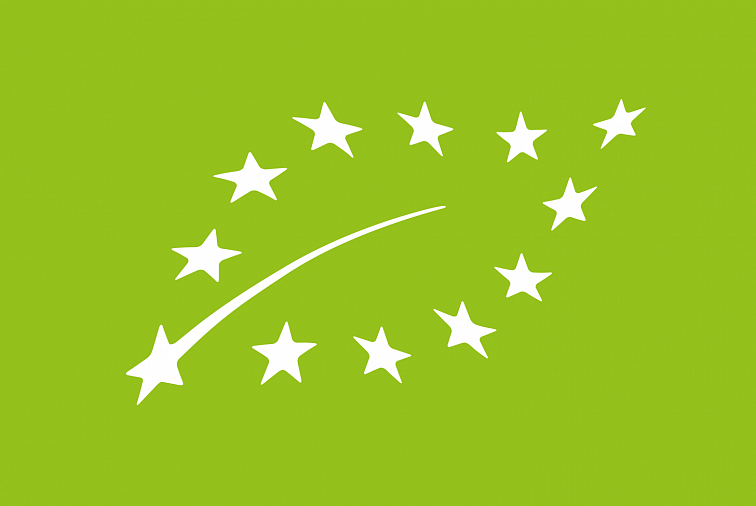 BIO certification CZ-BIO-001
Our dates have a BIO certificate - Production of organic farming outside the EU.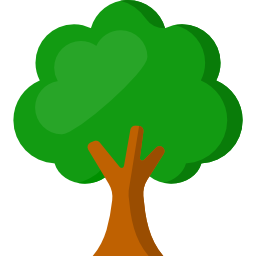 By purchasing, you will also support the Czech forests #tree for order!
Ingredients: 100% dates Deglet Nour
Origin: Tunisia
Distributor: Votamax sro, Hladnovská 83/93, Ostrava
Storage: In a dry place, in a closed container.
Weight: 250 g
Additional parameters
Category

:

BrainMax Pure (superfoods)
Weight

:

0.2 kg
Forma

:

Celé kusy
Typ

:

Sušené ovoce
Určení

:

Vegan, Bez lepku
Velikost balení

:

250 g
Be the first who will post an article to this item!