BrainMax Pure Chlorella Tablets, BIO, 1000 tablets
*CZ-BIO-001 certifikát
Code:
34758
Related products
Product detailed description
BrainMax Pure Chlorella Tablets, BIO, 1000 tablets
Chlorella is a typical superfood that comes from Taiwan and Japan. It is rich in phytonutrients, including amino acids, chlorophyll, beta-carotene, potassium, phosphorus, biotin, magnesium and vitamin B. The green color of algae is due to the high concentration of chlorophyll. 65% of chlorella is made up of proteins and, unlike most plant foods, contains all nine essential amino acids. It is also rich in omega-3 fatty acids, vitamin C, vitamin B-12 and antioxidants.
Chlorella is an excellent food for vegetarians and vegans, in addition to minerals, it also often contains deficient vitamin B12 . And chlorella is one of the few foods that can sufficiently cover the daily recommended amount of this vitamin. Chlorella strengthens the immune system, energy , normal function of the intestinal tract , supports microbial balance and hemoglobin production.
Learn more at BrainPedia.cz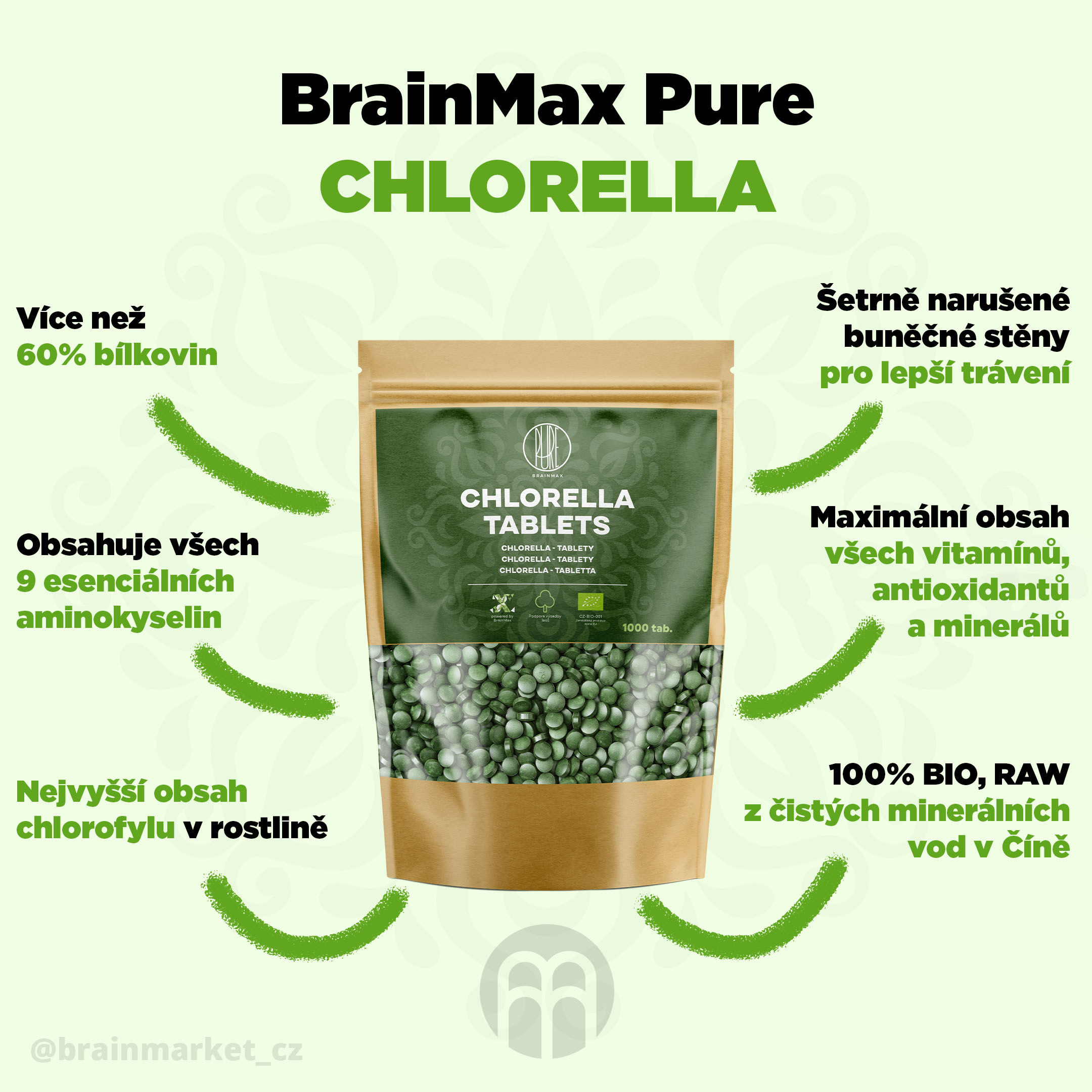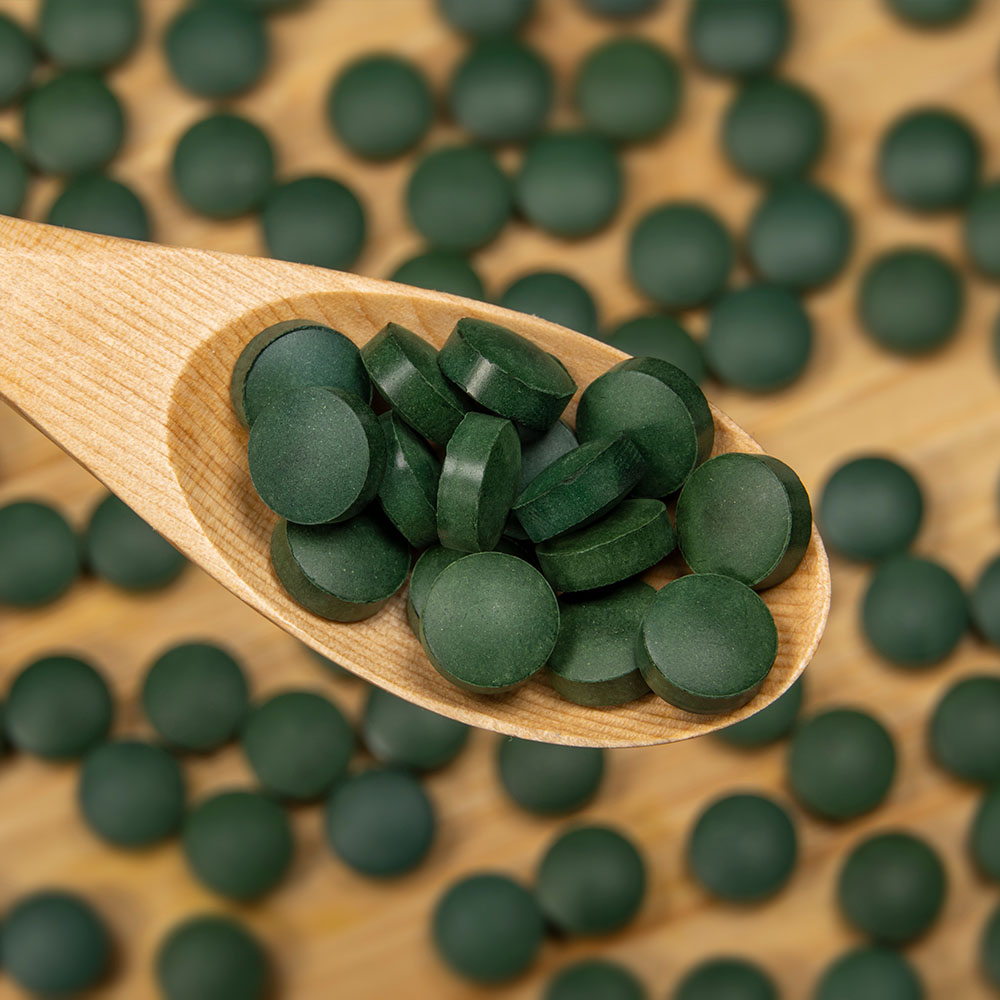 Advantages of BrainMax Pure Chlorella:
Nutrient cash registers.
The richest source of chlorophyll.
Effective detoxification - removes heavy metals.
Immunity support.
100% BIO, RAW, VEGAN.
Country of origin: China.
Dosage
Advantages of BrainMax Pure Chlorella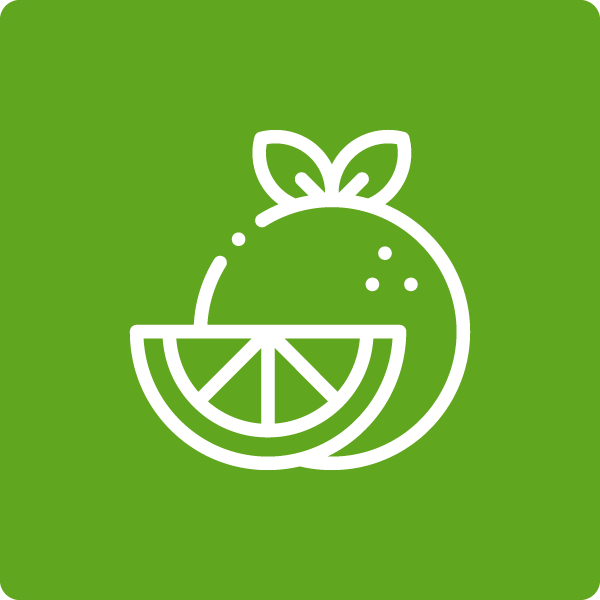 Source of vitamins and minerals.
Chlorella is rich in B, C and D vitamins. Of the minerals, it is mainly iron, magnesium, calcium, potassium and zinc.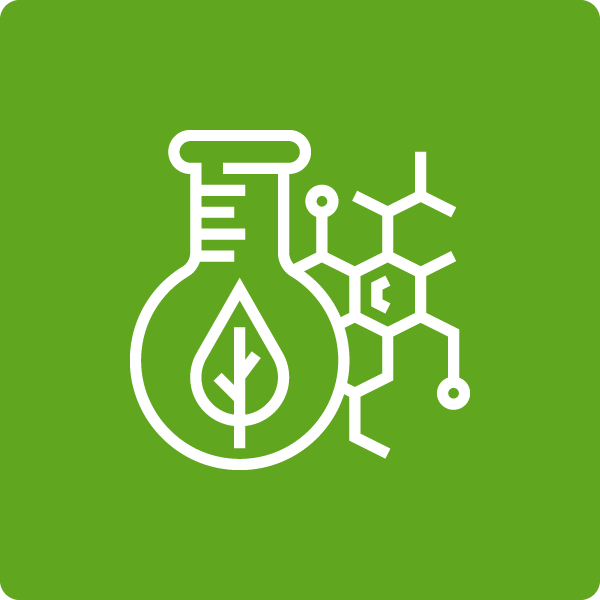 Chlorophyll
Chlorella excels in its amount of chlorophyll, which has several positive effects on the body.
A source of protein
Chlorella is 65% protein and contains all nine essential amino acids.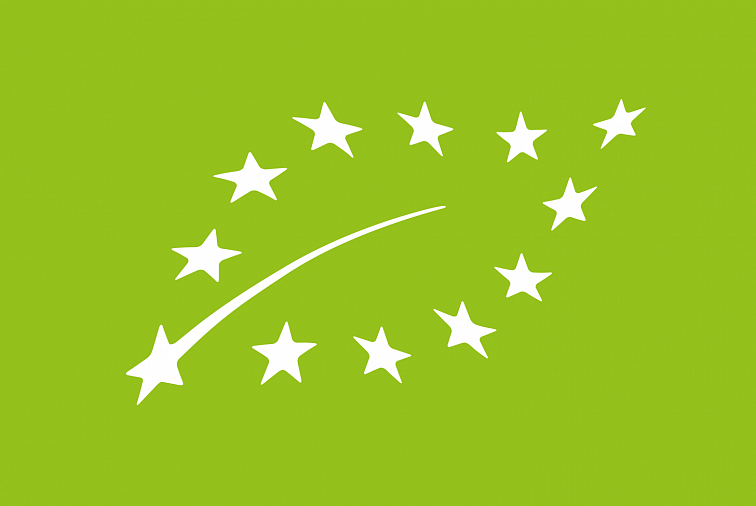 BIO certification CZ-BIO-001
Our chlorella has a BIO certificate - Production of organic farming outside the EU.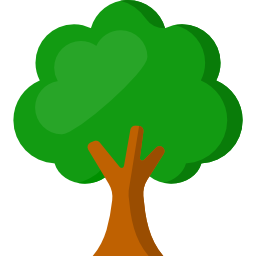 By purchasing, you will also support the Czech forests #tree for order!
Ingredients: 100% Chlorella (Chlorella vulgaris).
Origin: China
Distributor: Votamax sro, Hladnovská 83/93, Ostrava
Storage: In a dry place, in a closed container.
Contents: 1000 tablets
Nutrition information
per 100g
Energy value
1455 kJ / 344 kcal
Fats
1.8 g
- of which saturated fatty acids
0.5 g
- of which mono-unsaturated fatty acids
0.5 g
- of which polyunsaturated fatty acids
0.7 g
Carbohydrates
11 g
- of which sugars
0.7 g
Fiber
14 g
Proteins
65 g
Salt
0.15 g
Vitamin A
1437

μg

Riboflavin (B2)
0.3 mg
Vitamin B12
58

μg

Phosphorus
1100 mg
Iron
76 mg
Zinc
2.6 mg
Manganese
5.7 mg
Be the first who will post an article to this item!