BrainMax Pure Chickpeas, BIO, 500 g
*CZ-BIO-001 certifikát
Code:
34557
Related products
Product detailed description
BrainMax Pure Chickpeas, BIO, 500 g
Chickpeas or Roman peas are among the legumes high in protein, vitamins and minerals. It is a rich source of vitamins (B1 / thianin /, B4 / choline /, B6, B9 / folic acid, or folate /), minerals (manganese, copper, iron, zinc, phosphorus, magnesium, selenium, potassium), amino acids (contains all essential amino acids other than methionine) and fiber.
As a traditional legume, it has a slightly nutty taste and is used to make hummus, falafel, spreads, dips and is also suitable as a soup for soups. It is a great source of amino acids , making it an excellent food for vegetarians and vegans. Our BrainMax Pure Chickpeas comes from Turkey, which is the main home of chickpeas. As a traditional crop, it is exported from Turkey, Syria or India worldwide. We recommend soaking the chickpeas overnight, preferably in salted water before processing.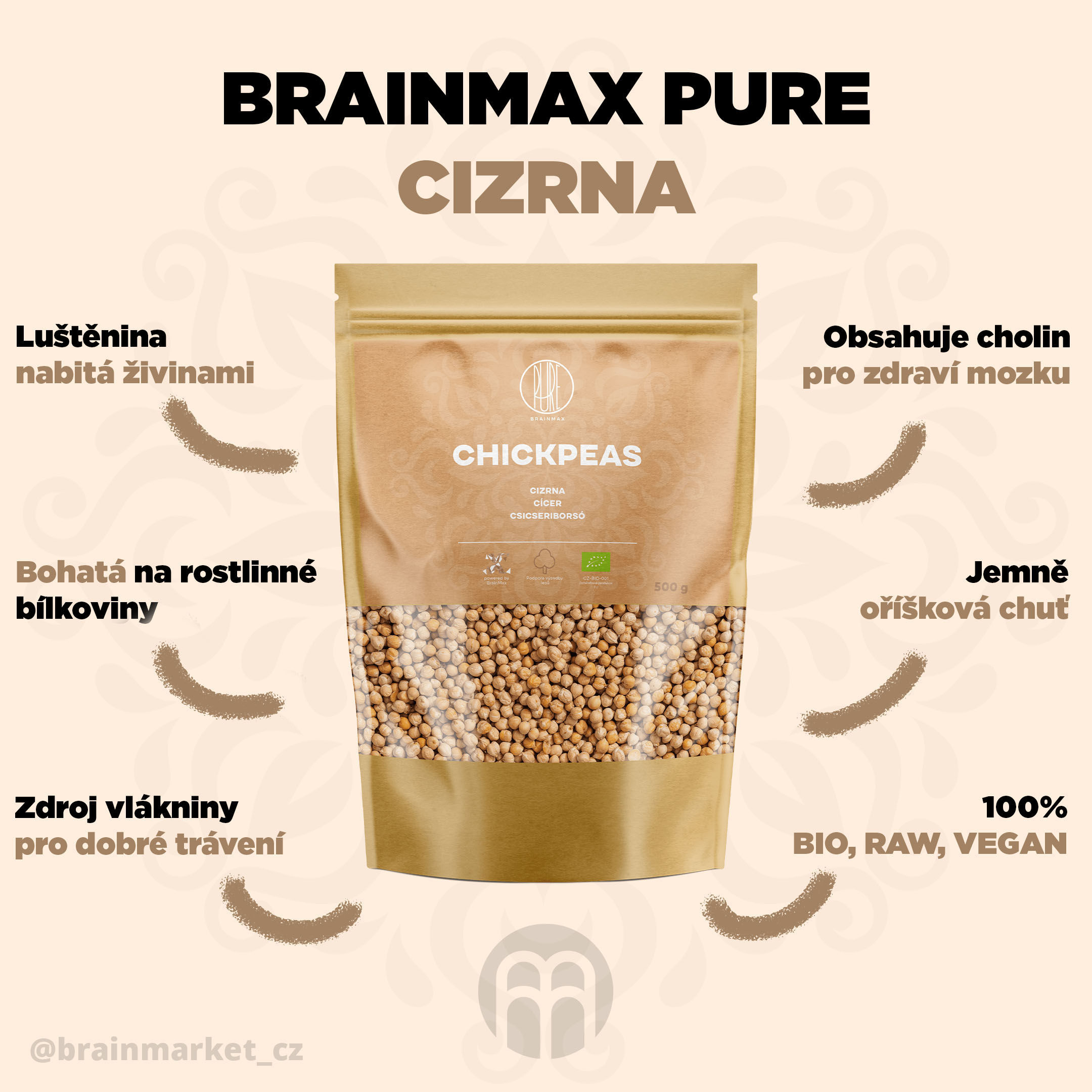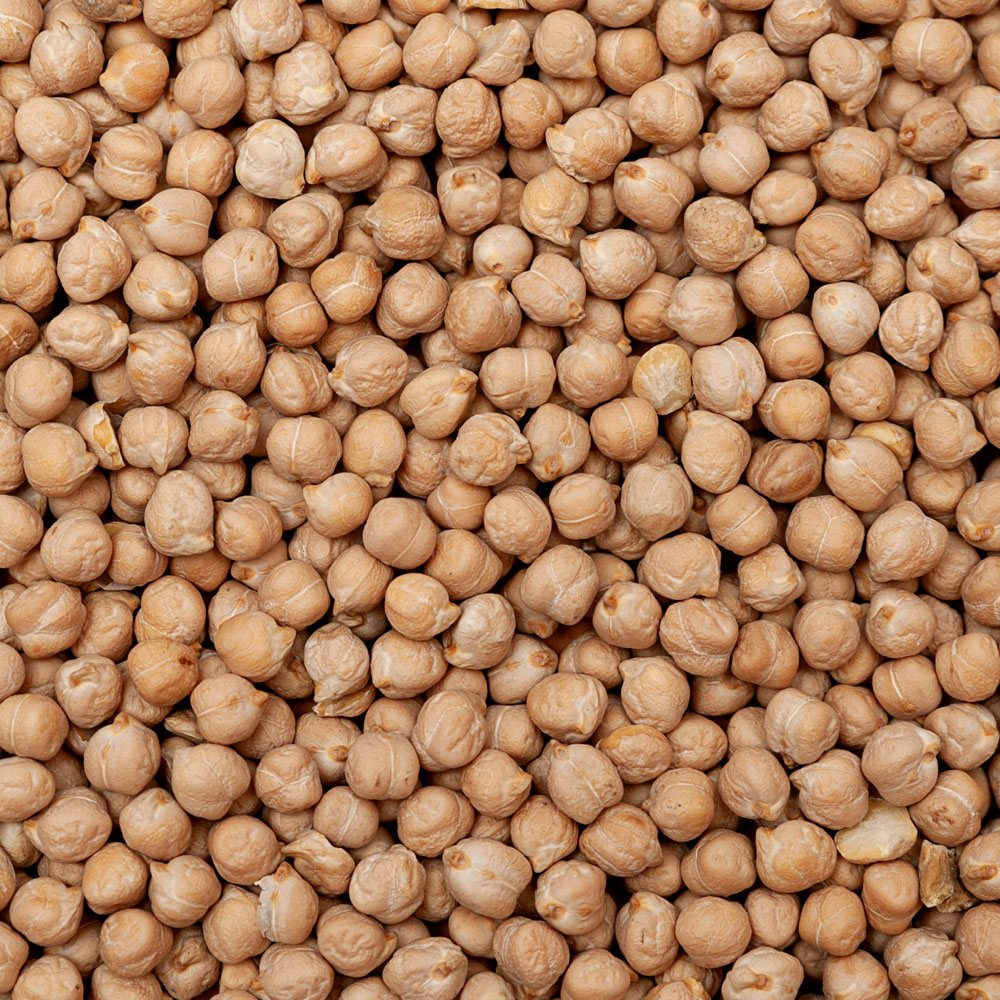 Advantages of BrainMax Pure Chickpeas:
Legumes loaded with nutrients.
Rich in vegetable protein.
A source of fiber for good digestion.
Contains choline for brain health.
Delicate hazelnut flavor.
100% BIO, RAW, VEGAN.
Possibilities of using BrainMax Pure Chickpeas:
Traditional raw material for the production of hummus and falafel.
Like a soup pot.
Suitable for the production of spreads or dips.
Suitable for vegetarians as a meat substitute.
Advantages of BrainMax Pure Chickpeas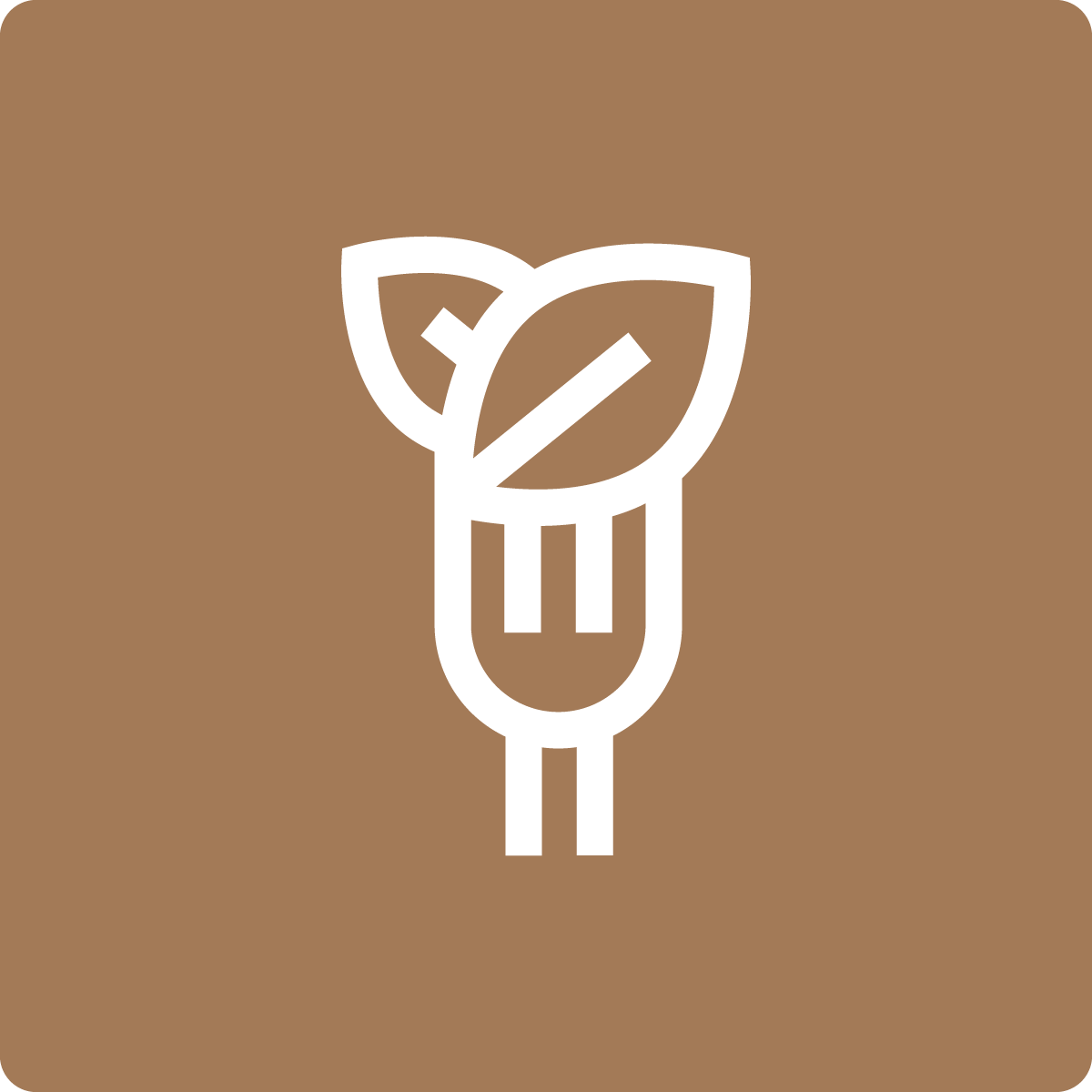 Higher protein and fiber content
Chickpeas contain a higher amount of protein and also a high fiber content, thanks to which it has a low glycemic index.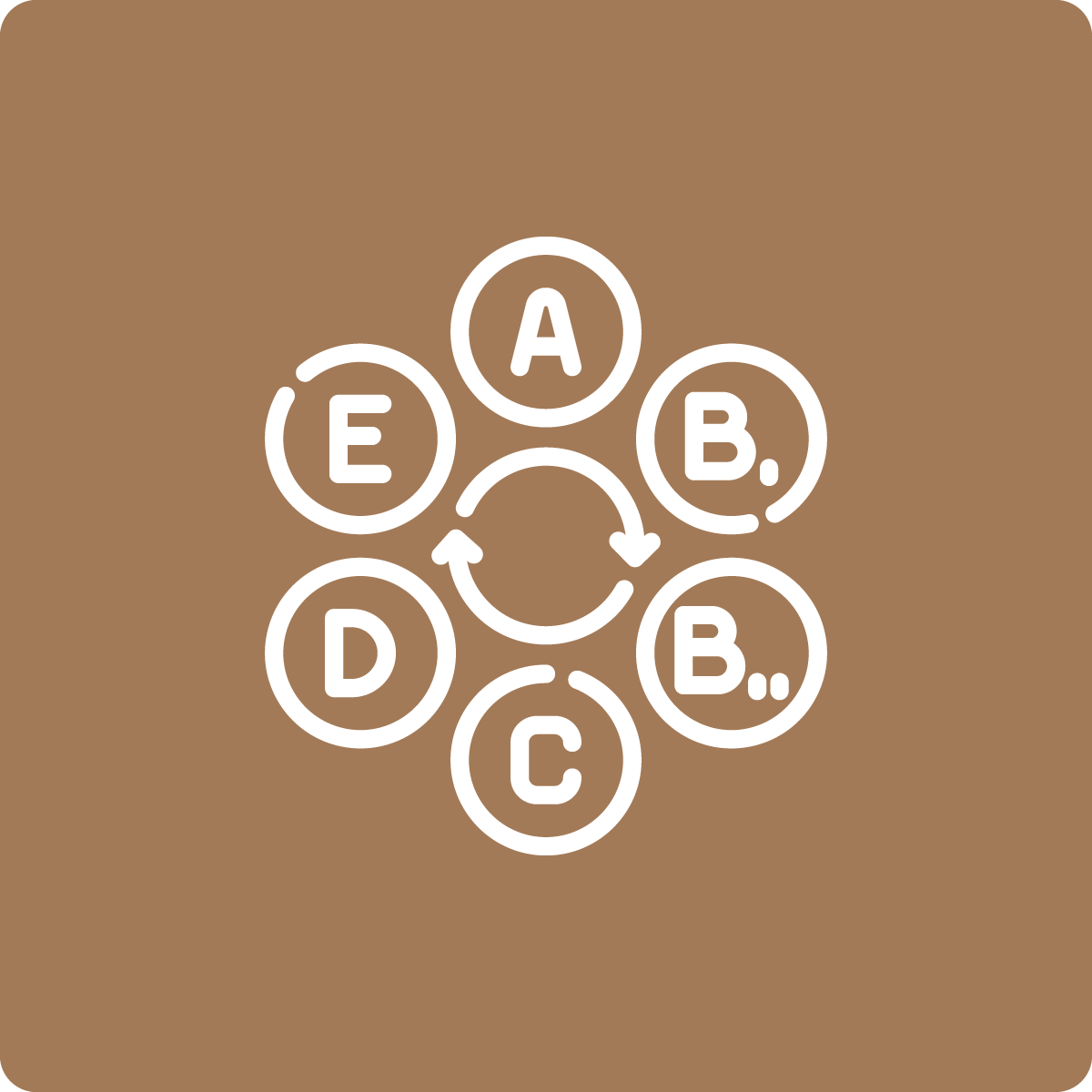 Source of vitamins and minerals
Chickpeas are a legume that excels in its content of B vitamins and the entire spectrum of amino acids. This makes it a suitable food for vegetarians and vegans.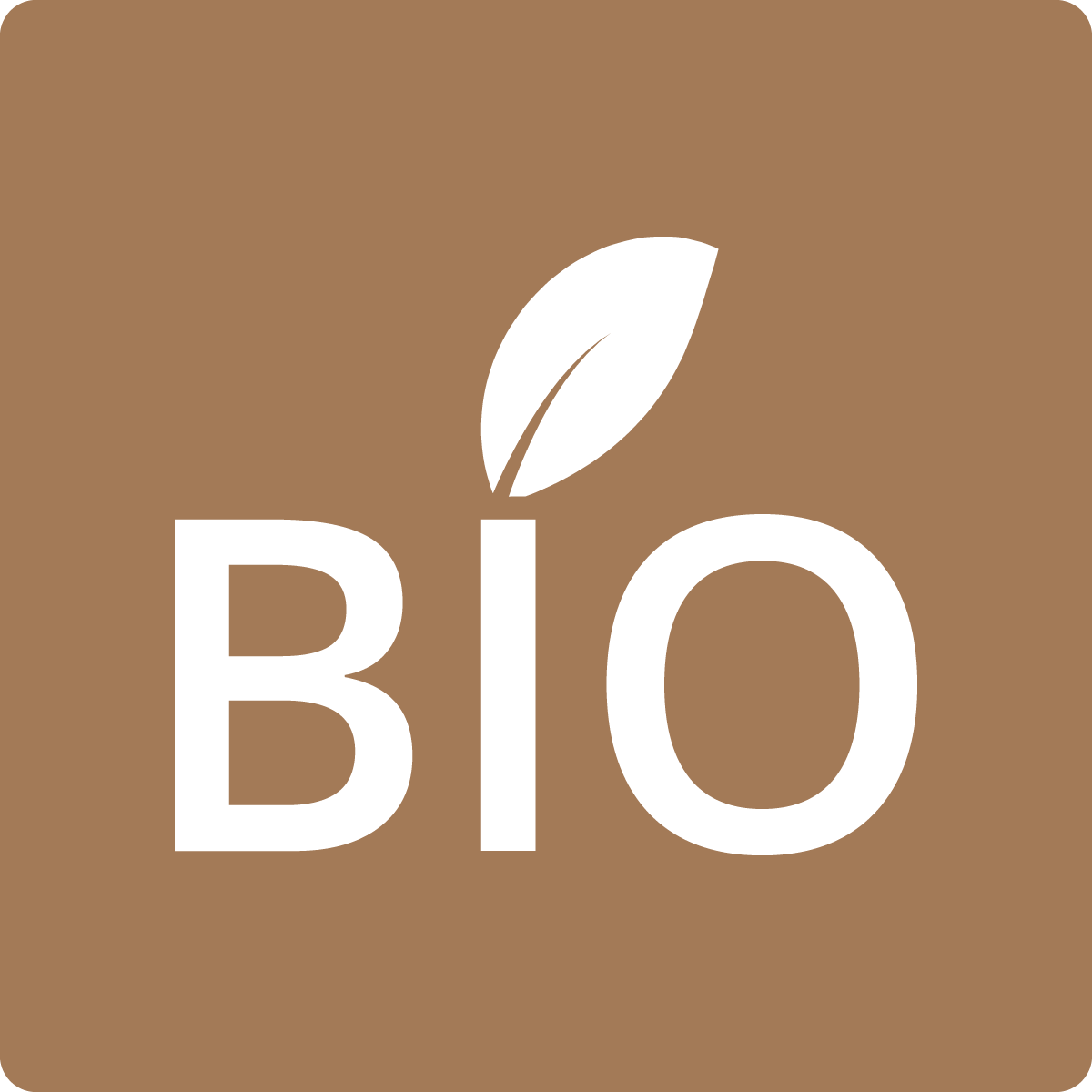 BIO certification
The chickpeas are in certified BIO quality and no harmful substances were used in the cultivation of the raw materials.
By purchasing, you will also support the Czech forests #tree for order!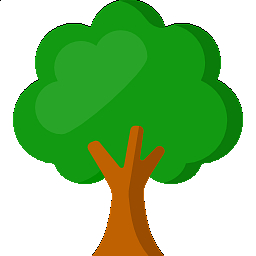 Ingredients: 100% chickpeas.
Distributor: Votamax sro, Hladnovská 83/93, Ostrava
Country of origin: Italy
Storage: Store in a dry and cool place.
Weight: 500 g
| Nutrition information | per 100g |
| --- | --- |
| Energy value | 1479 kJ / 351 kcal |
| Fats | 5.5 g |
| - of which saturated fatty acids | 0.8 g |
| Carbohydrates | 47 g |
| - of which sugars | 2.7 g |
| Fiber | 13 g |
| Proteins | 22 g |
| Salt | <0.005 |
Be the first who will post an article to this item!