BrainMax Pure Cashews, Strawberry, Activated Almonds (hazelnut cream - cashews, strawberries and activated almonds) 250 g
Code:
37992
Related products
Product detailed description
BrainMax Pure Cashews, Strawberry, Activated Almonds (nut cream - cashews, strawberries and activated almonds) 250 g
Cashews are among the popular favorites. They have a mild sweet taste and are a source of quick energy, vegetable protein, fiber and healthy fats. BrainMax Pure cashew butter is produced by ourselves and thus we have control over the composition, quality of selected ingredients, production of the cream as well as the final taste and storage. BrainMax Pure cashew butter contains selected cashew nuts, activated almonds, white chocolate and freeze-dried strawberries. Activating almonds is an important process that not only removes the skin, which tends to be bitter, but also activates the minerals and enzymes they contain. Until then, phytic acid protects them. The cream has a soft consistency, a sweet taste and you won't find palm oil, starches, artificial flavors or preservatives in it! You can enjoy the sweet taste of the cream either in breakfast porridge, in cottage cheese, spread on pancakes or use in baking.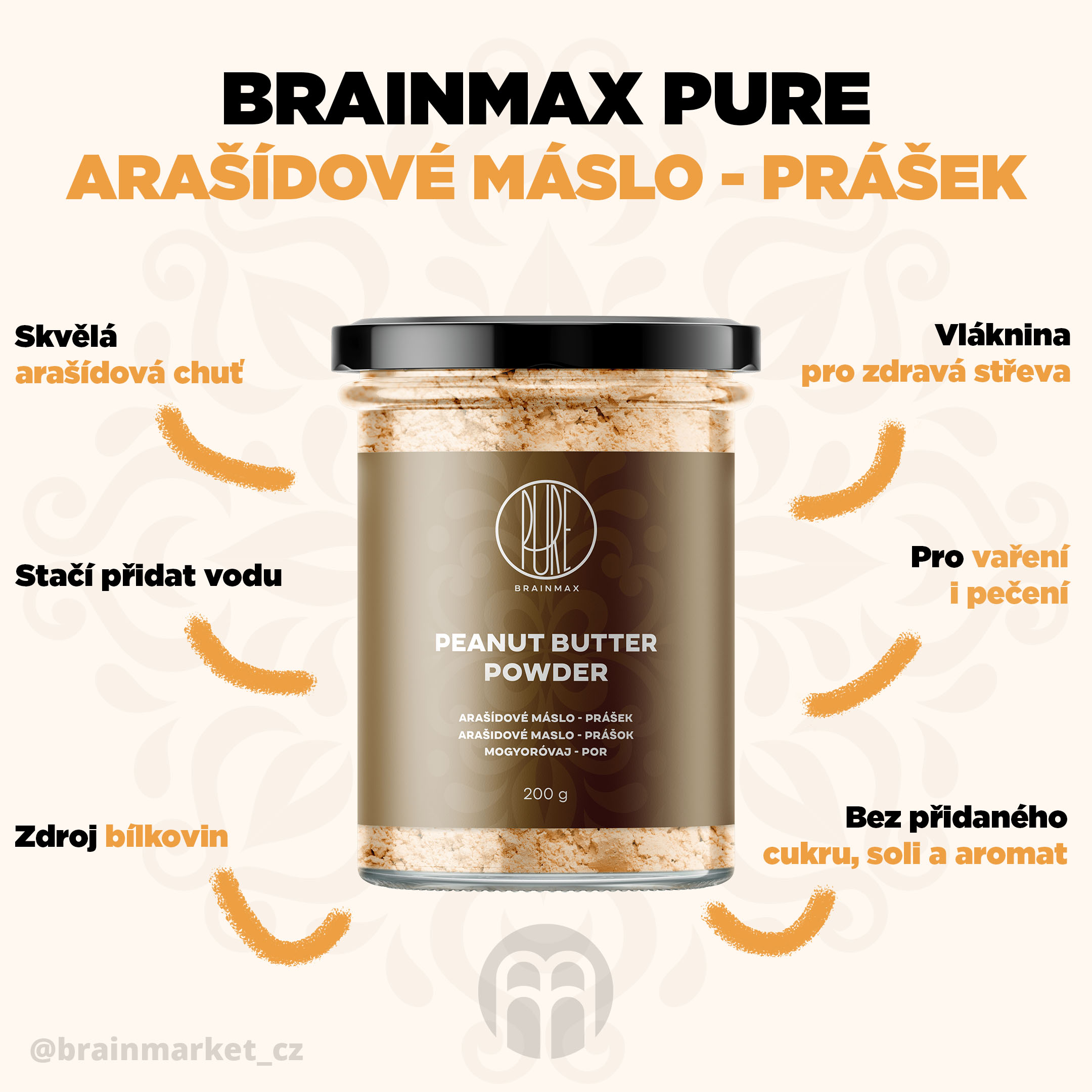 Activating the nuts is an important process in which the nuts are soaked in water for several hours. This removes the skins, which are bitter, and above all, the contained minerals and enzymes are activated. Nuts are then easier to digest and the phytate content is significantly reduced. Substances that can bind other minerals such as iron, zinc, calcium and other trace elements in the body and thus harm us. BrainMax Pure Cashew Butter is made with love and 25% of the ingredients come from BIO production.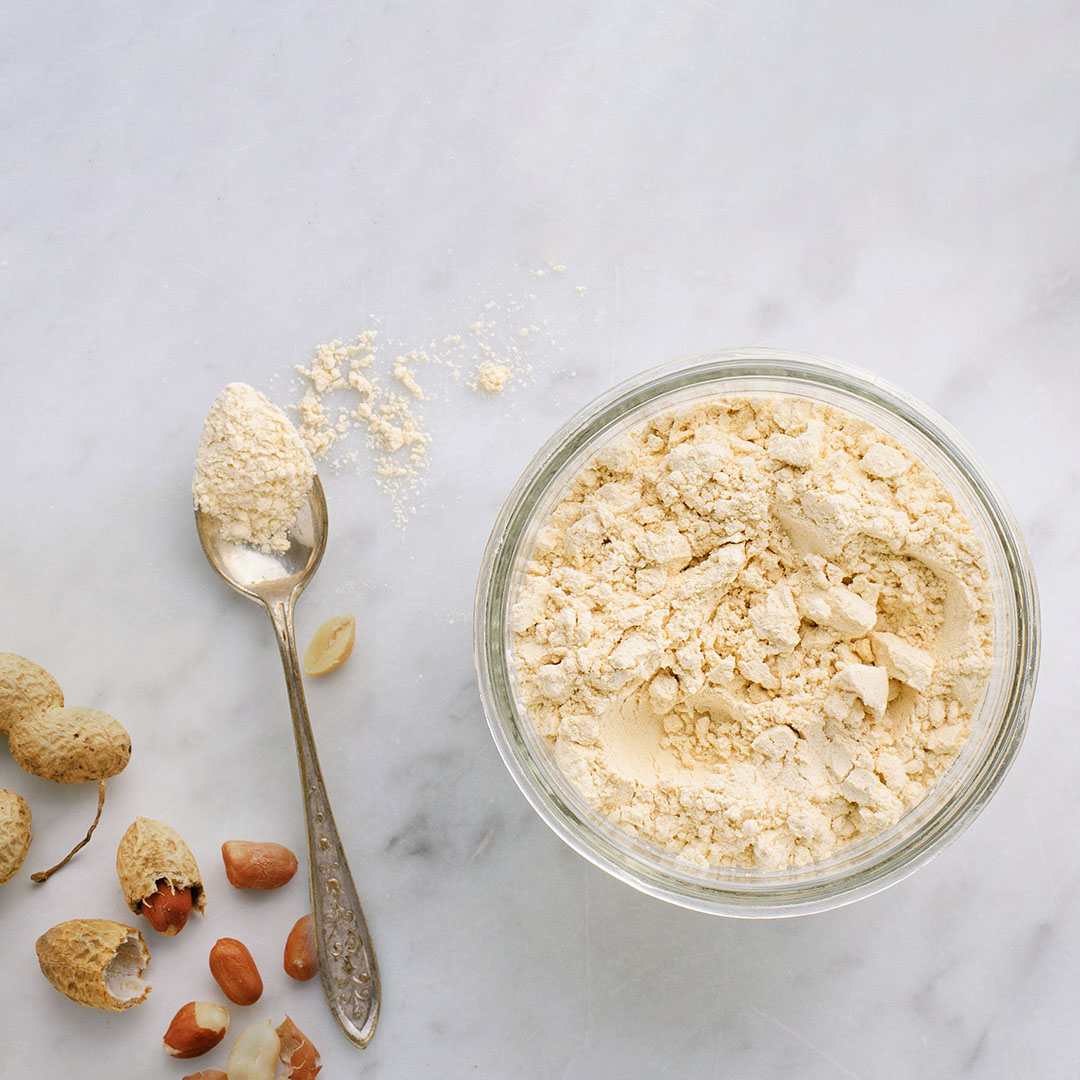 Advantages of BrainMax Pure Cashew Butter with Raspberries and White Chocolate:
The sweet taste of cashew nuts and freeze-dried raspberries.
Without added preservatives, starches, dyes, flavors and palm oil.
An excellent source of protein.
Fiber for healthy intestines.
For cooking and baking.
Options for using BrainMax Pure Cashew Butter:
Suitable for baking.
Can be added to morning porridge, smoothies, pancakes or mixed into protein.
Advantages of BrainMax Pure Cashew butter with strawberries and white chocolate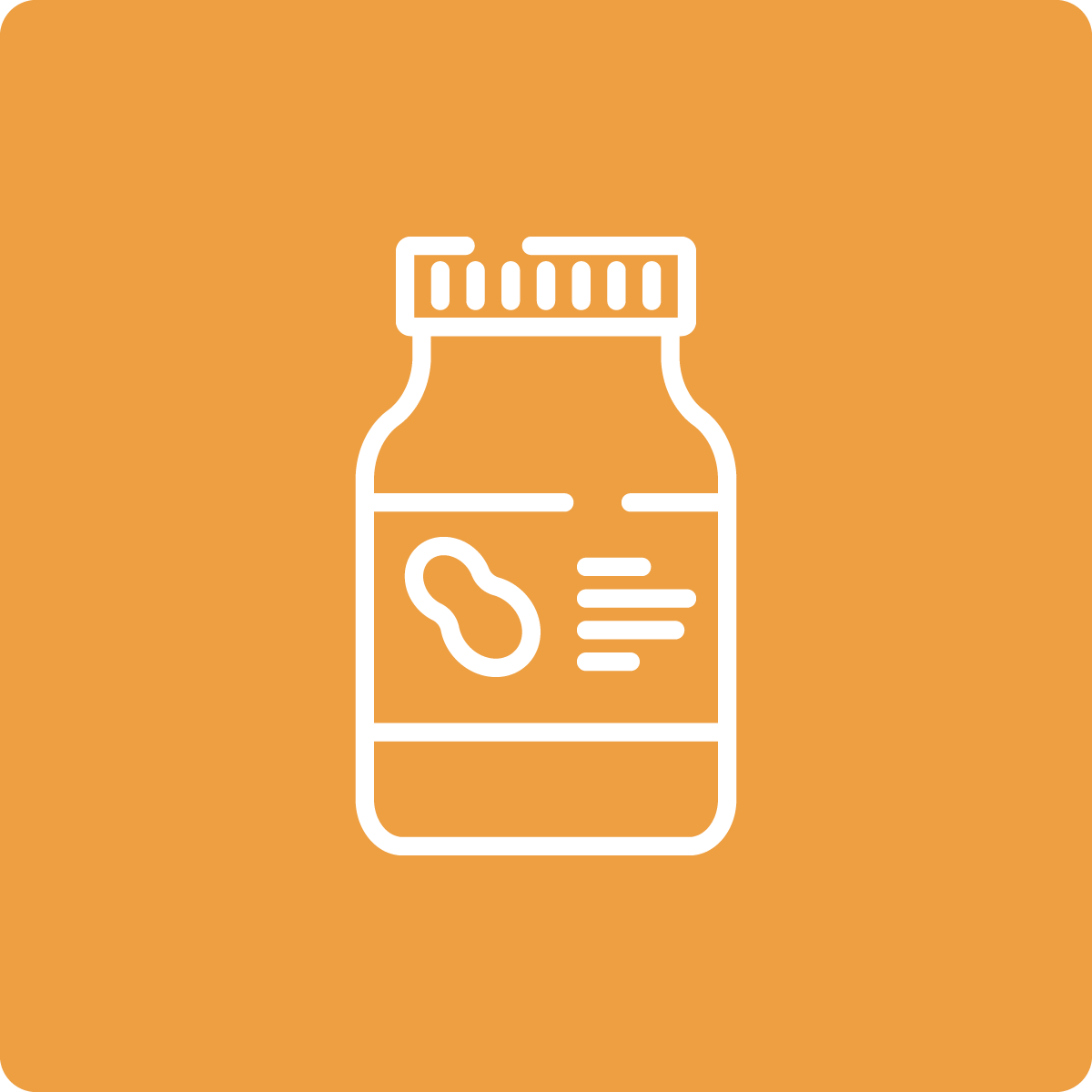 Excellent taste
Cashew nuts have a typical sweet taste. To this we added freeze-dried strawberries and white chocolate. Together they form a perfect combination of sweet flavors.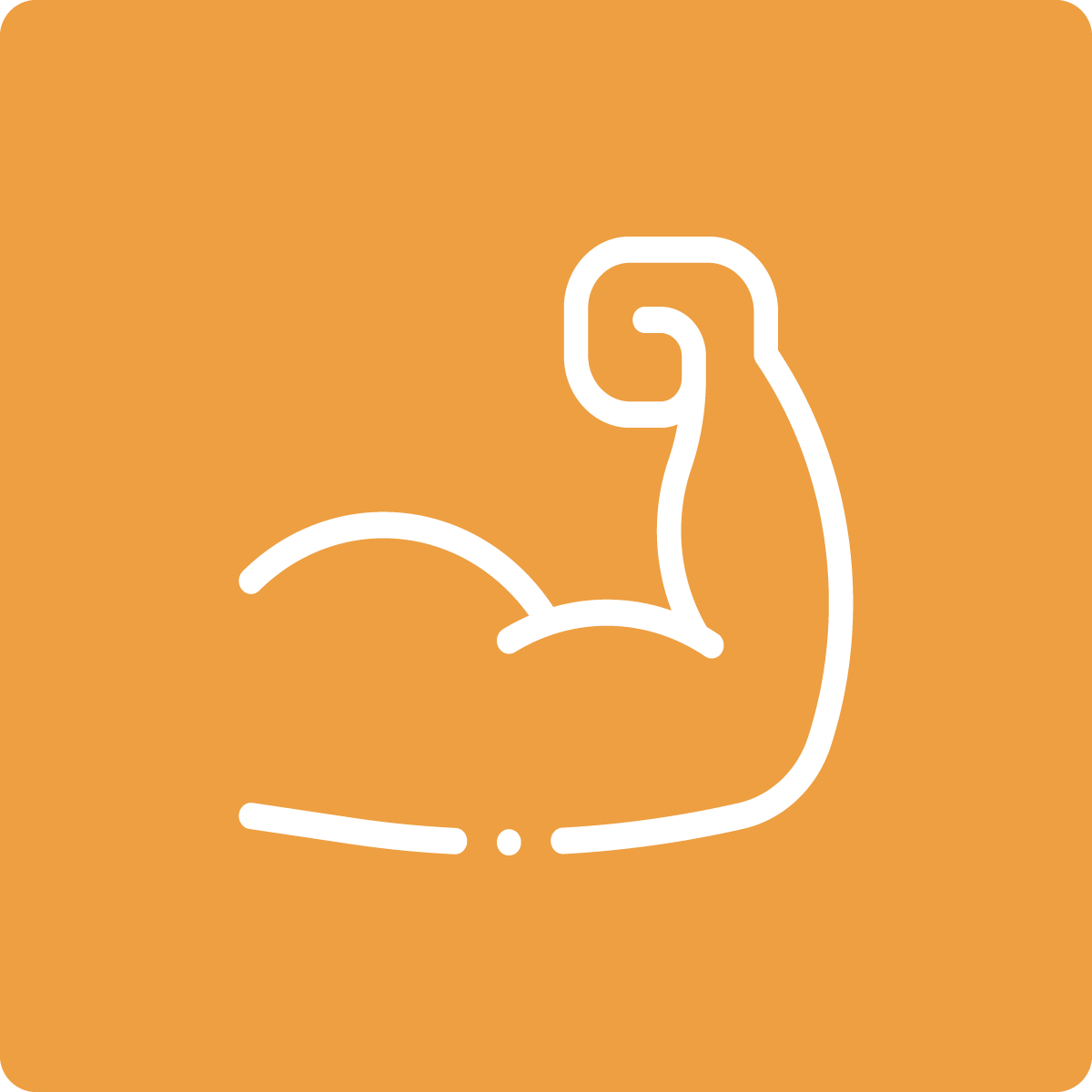 A source of protein and fiber
Cashews are rich in protein and fiber, which aids digestion. In addition, they carry a relatively large amount of zinc.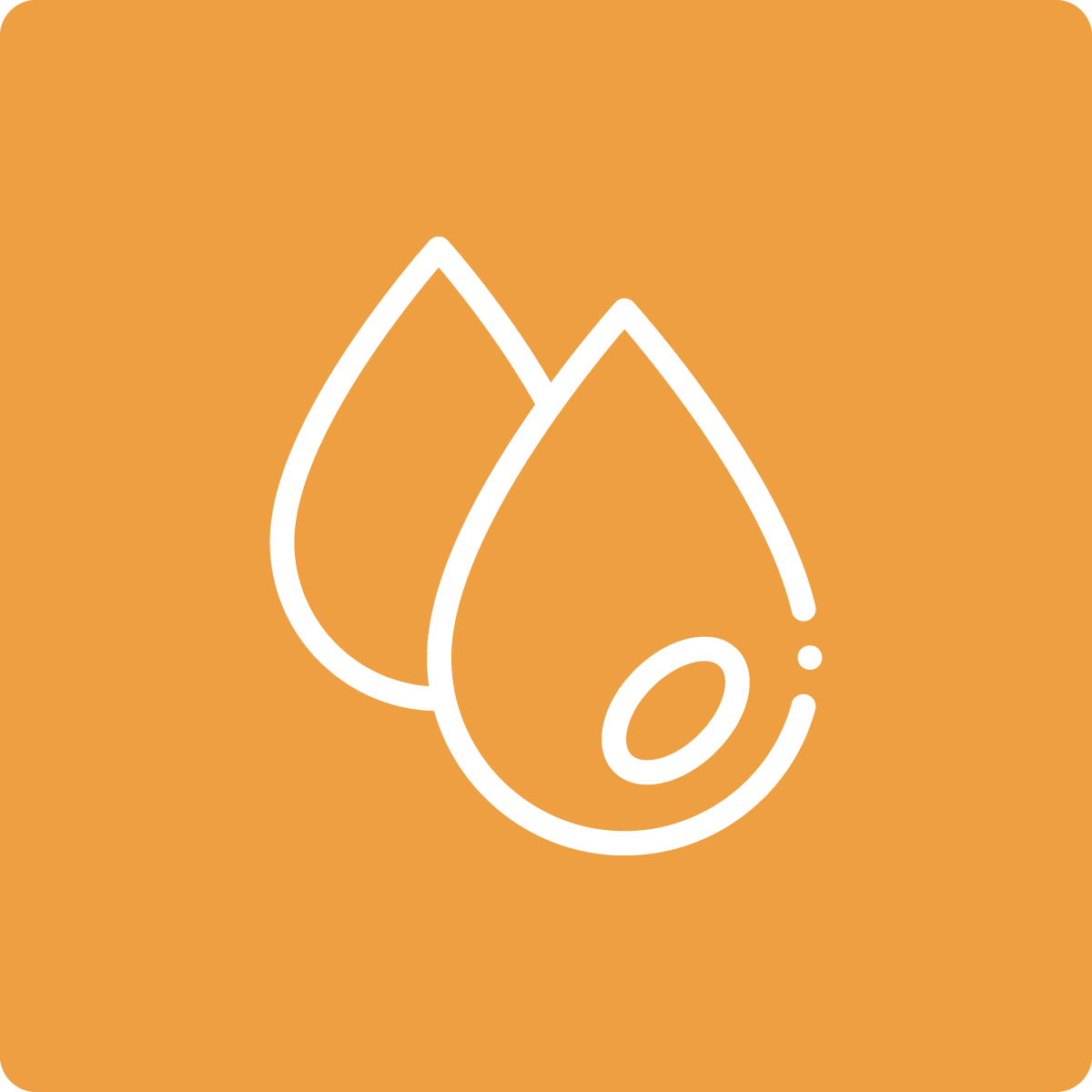 Quality raw materials
You won't find palm oil or other additives in our cashew butter. The butter contains only cashews, strawberries and white chocolate.
By purchasing, you will also support Czech forests #treezaobjednavku!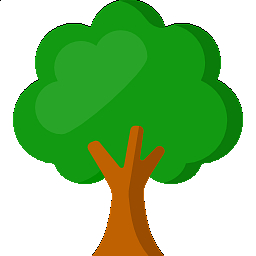 Ingredients: Cashew nuts *, white chocolate ( maltitol ,cocoa butter , whole milk powder , lecithin , natural vanilla flavor ), activated almonds *, freeze-dried strawberries *. * Raw material in BIO quality. This product contains 25% organic quality ingredients. Contains nuts, lactose and soya. Oil on the surface is a natural phenomenon. We recommend mixing before consumption. After opening, use within 2 months.
Distributor: Votamax s.r.o., Hladnovská 83/93, Ostrava
Country of origin: Czech Republic
Storage: Store in a dry place, away from direct sunlight.
Weight: 250 g
| Nutrition facts | per 100g |
| --- | --- |
| Energy value | 2315 kJ / 553 kcal |
| Fats | 42.27 g |
| - of which saturated fatty acids | 11.71 g |
| Carbohydrates | 32.83 g |
| - of which sugars | 10.03 g |
| Fiber | 4.23 g |
| Proteins | 15.18 g |
| Salt | 0.09 g |
Additional parameters
Category

:

BrainMax Pure (superfoods)
Weight

:

0.3 kg
Forma

:

Krém
Typ

:

Oříškový krém
Určení

:

Bez lepku, Bez škrobů a zahušťovadel
Velikost balení

:

250 g
Be the first who will post an article to this item!