BrainMax Pure Baobab BIO powder, 100 g
- *CZ-BIO-001 certifikát
Code:
99118
Related products
Product detailed description
BrainMax Pure Baobab BIO powder, 100 g
BIO and RAW baobab powder from baobab tree fruits is rich in vitamin C and prebiotic fiber . In two teaspoons, you supply the body with 20% of the recommended dose of vitamin C and 8% of fiber. Furthermore, baobab powder is rich in antioxidants, amino acids, electrolytes and other vitamins or minerals in bioavailable organic form.
Baobab fruits dry naturally on the tree after ripening. The nutritious pulp is dried naturally in a solid fruit shell and then powdered into it. There is no heat treatment or extraction. As a result, baobab powder retains valuable nutrients and its specific citrus-like taste.
You can read all about baobabs and its effects on BrainPedia.cz
The ancient way of harvesting baobabs in Africa remained unchanged. The product comes from organic, ethical and sustainable agriculture.
Vitamin C contributes to:
Normal function of the immune system.
Normal nervous system activities.
Protecting cells from oxidative stress.
Normal collagen production for normal blood vessel function.
Normal collagen production for normal bone, gum and skin function.
Normal energy metabolism.
Reduction of fatigue and exhaustion.
Regeneration of the reduced form of vitamin E.
Improves iron absorption.
Maintaining the normal functioning of the immune system during and after intense physical activity.
Advantages of BrainMax Pure Baobab BIO powder:
100% BIO and RAW quality without additives.

A rich source of vitamin C.

High content of antioxidants, fiber and electrolytes.

Super food with a low glycemic index.
It goes well with breakfast bowls, smoothies or drinks or yoghurt.
Packed in a resealable paper package.
How to use Baobab?
This sweet and sour fruit powder is ideal for adding to yogurt, smoothies, beverage mixes.

 

Thanks to its fiber content, including pectin, it can be used to thicken jams, jellies, hot cereals and soups.

Mix 1-2 heaped teaspoons a day (5-10 g) of baobab powder with 150-200 ml of water or add to a protein sheikh or drink, smoothie or yogurt.
Approved Health Claims for Vitamin C:
Immunity support
Cell protection
Normal energy metabolism
Relief of fatigue and exhaustion
Collagen production
Iron absorption
Advantages of BrainMax Pure Baobab BIO powder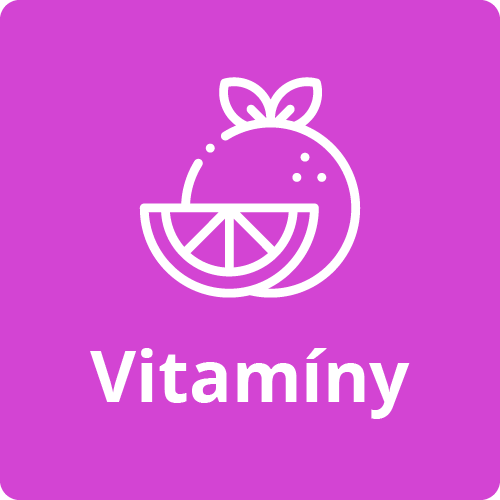 Source of vitamin C
You will find 20% of the recommended daily dose of vitamin C in two teaspoons of baobab.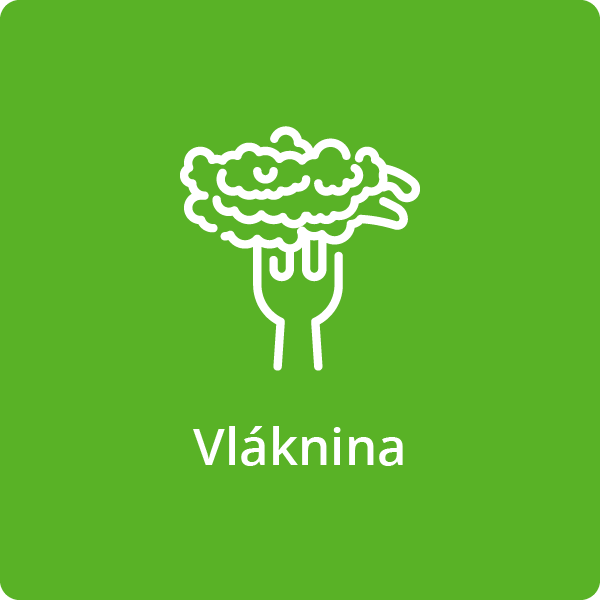 A source of prebiotic fiber
A rich source of essential omega 3, 6 and 9 fatty acids , which are essential for optimal body functioning.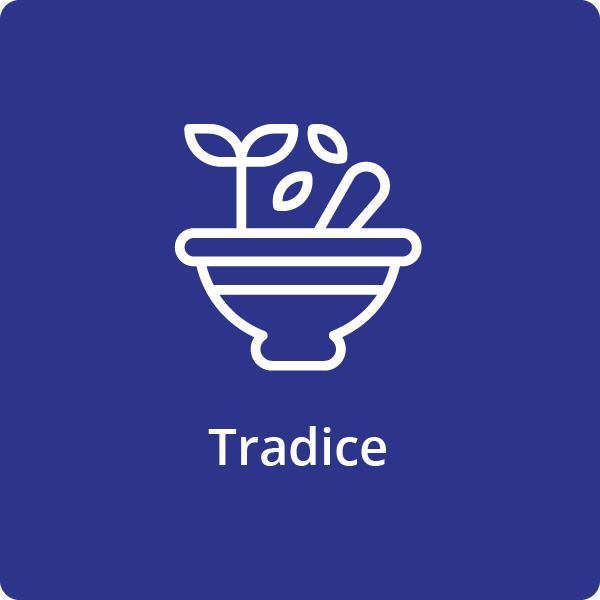 Processed by the traditional method
The ancient African way of harvesting baobabs remained unchanged. A very gentle process in which there is no loss of beneficial nutrients.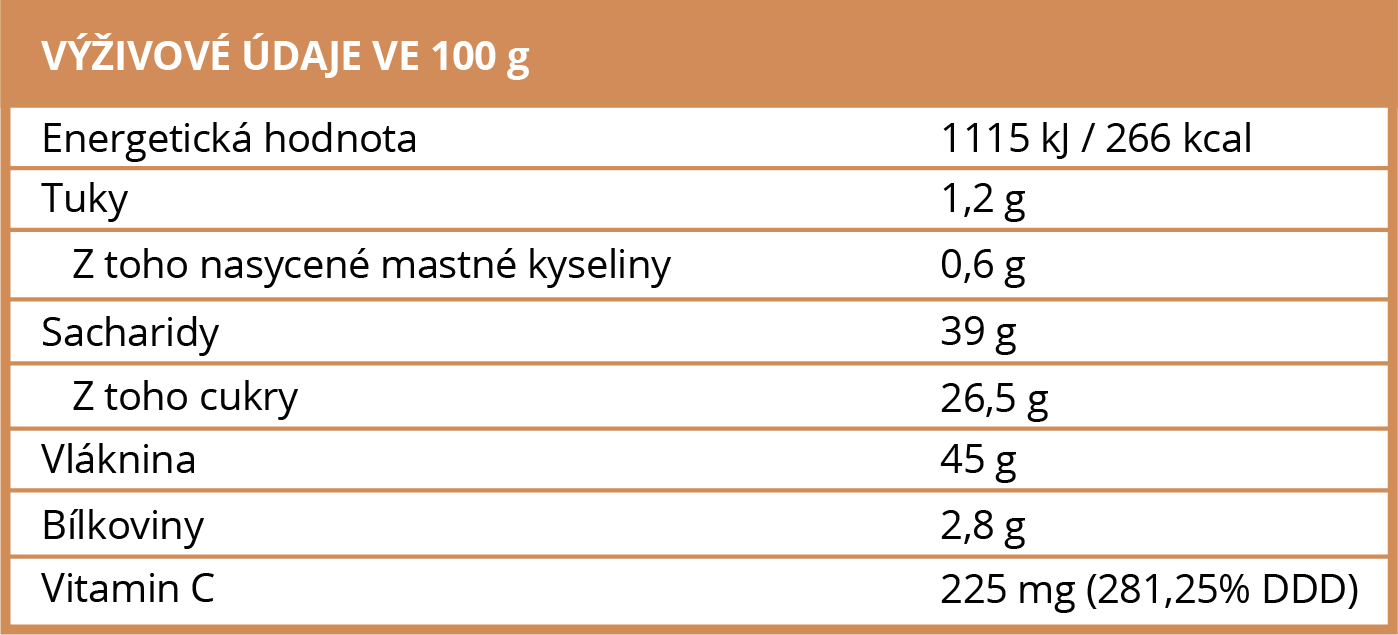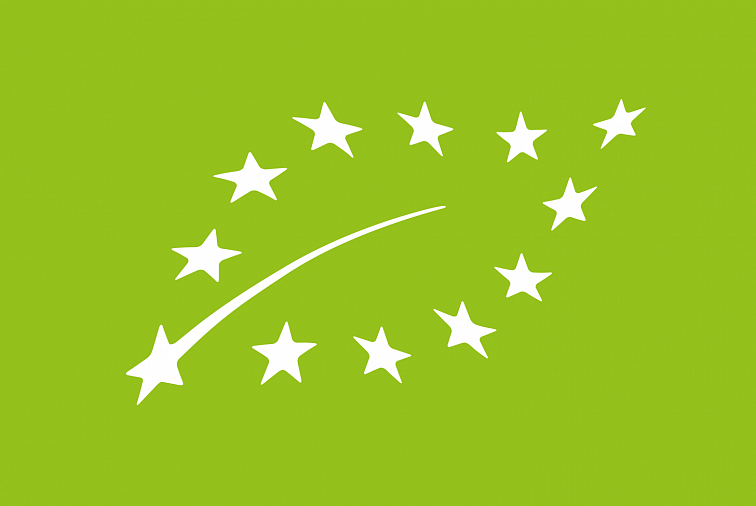 BIO certification CZ-BIO-001
Our Baobab has a BIO certificate - Production of organic farming outside the EU.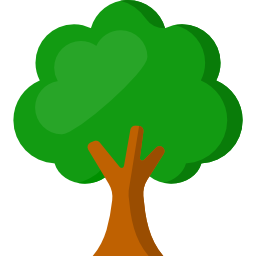 By purchasing, you will also support the Czech forests #tree for order!
Composition: 100% Baobab ( Adansonia digitata )
Origin: Africa
Distributor: Votamax sro, Hladnovská 83/93, Ostrava
Storage: In a dry place, in a closed container.
Weight: 100 g
Be the first who will post an article to this item!