BrainMax Pure Aphrodisiac Booster, 200 g
Code:
37143
Related products
Product detailed description
BrainMax Pure Aphrodisiac Booster, 200 g
BrainMax Pure Aphrodisiac Booster comes as a complete blend of 9 herbs that have been used for centuries to promote libido, sexual performance and endurance . The booster also includes beetroot powder, which supports the production of nitric oxide in the body and is key to the health of the circulatory system , thus improving potency in men. For better taste, the mixture is supplemented with xylitol , a natural birch sugar that does not increase blood sugar levels and is also suitable for diabetics. We tightened the taste with a mixture of heating spices such as ginger, anise and added lemon grass. WITH   BrainMax Pure Aphrodisiac Booste will not only supplement important vitamins, but also support the body's vitality, immune system, performance and potency. It is a natural product that does not contain any other added substances or dyes and is suitable for both men and women.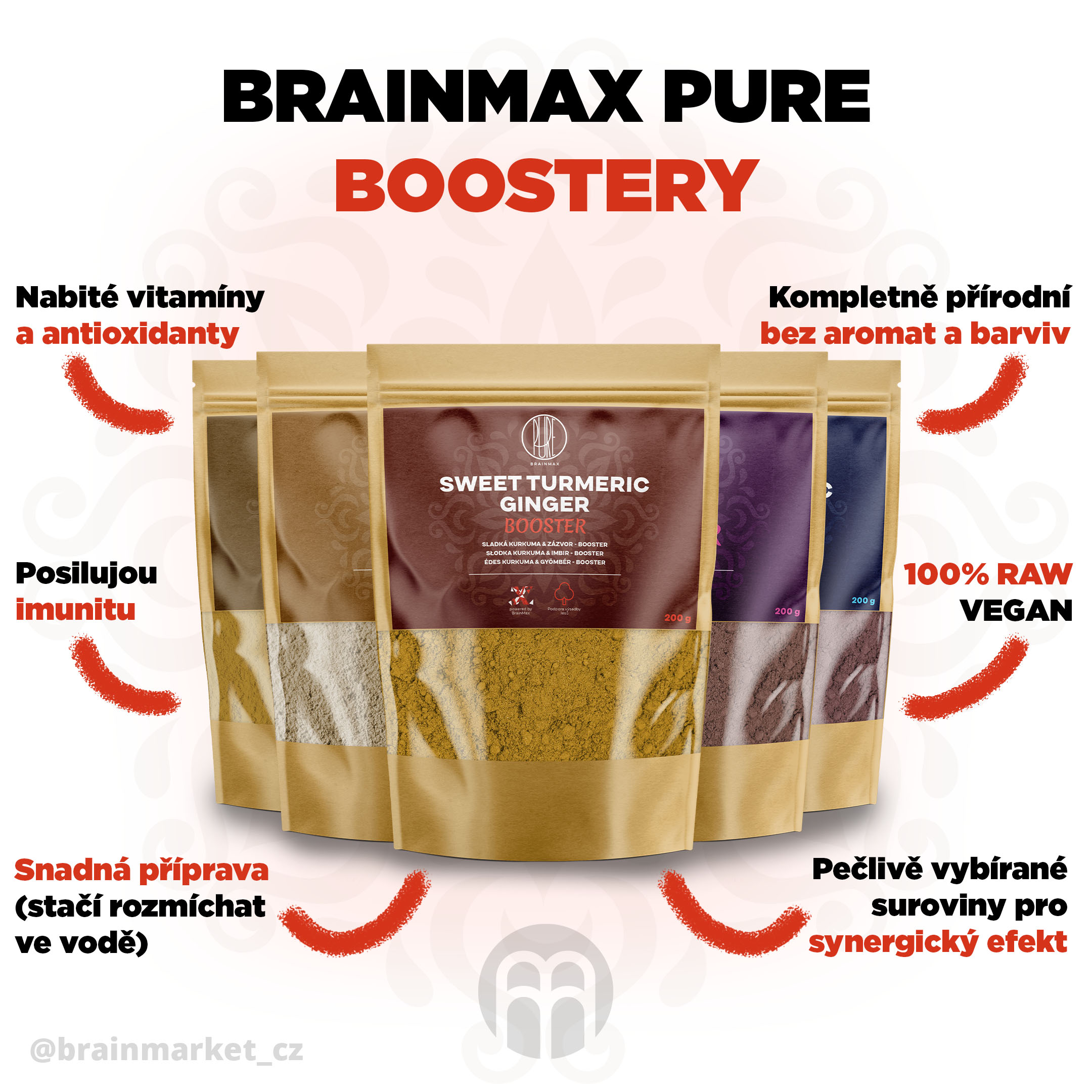 Did you know that there are foods that support libido and sexual performance ? We put a few of them in the Aphrodisiac booster, because the best substances come from nature. Substances that increase sexual desire can be considered an aphrodisiac. In the booster you will find, for example, catuab or beetroot , which supports the production of nitric oxide in blood vessels and thus better blood circulation throughout the body.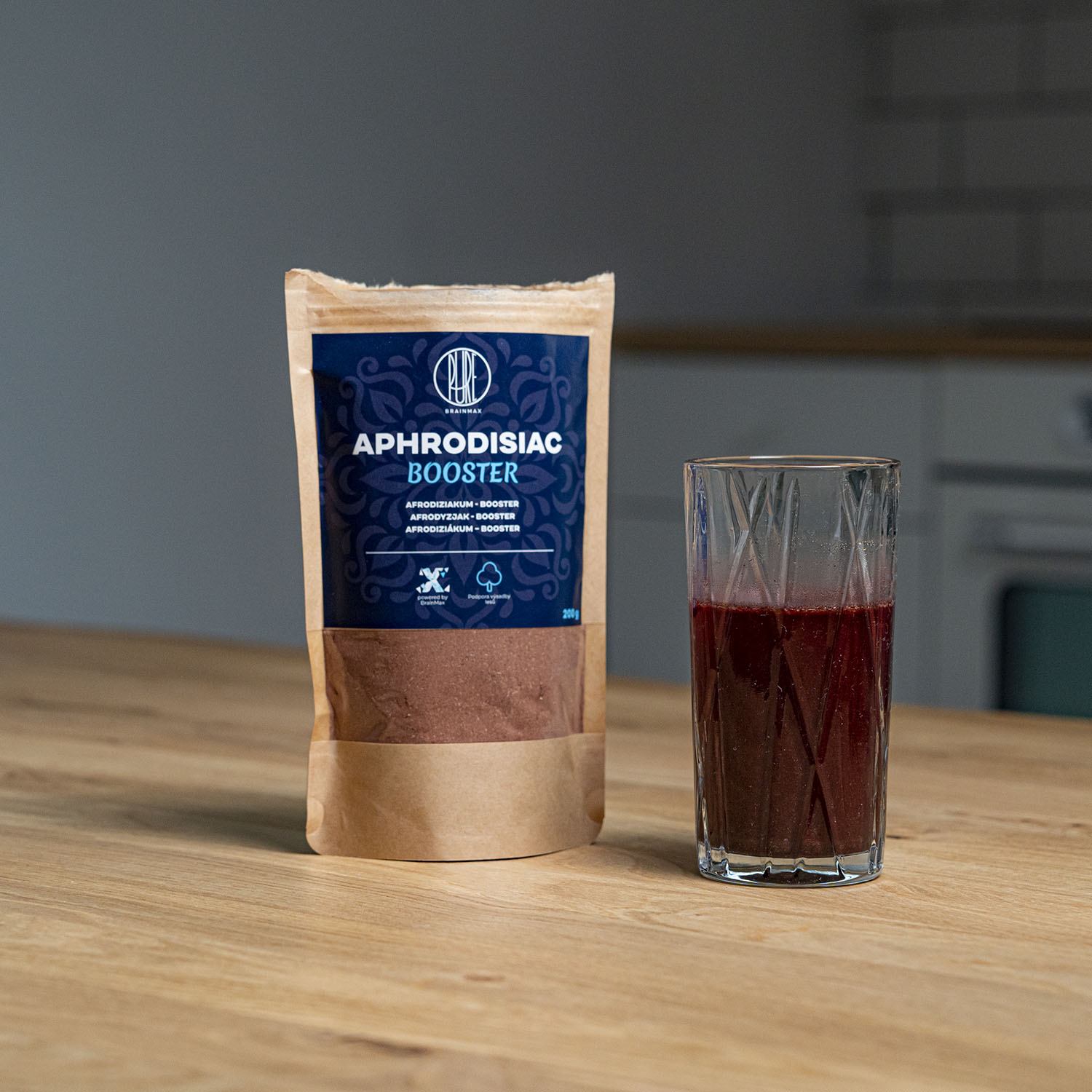 Advantages of BrainMax Pure Aphrodisiac Booster:
Digestive and intestinal support 1, 2, 3, 4
Normal liver function 1
Strengthens the immune system - antioxidant 1, 2, 4
Normal condition of bones, joints and skin 1, 4
Supports the activity of the nervous system 1
Support of vitality and energy of the organism 1, 4
Normal blood sugar 2, 4
Cardiovascular system support 2, 4
Maintaining optimal blood cholesterol levels 4
Normal airway function 2, 3, 4
Normal functions of the reproductive and urinary system 4
turmeric, 2nd ginger, 3rd anise, 4th cinnamon
Dosage
Stir in a glass of water (approx. 300 ml) 2 heaping teaspoons of powder (12 g) and then drink.

You can add it to a smoothie or protein.
Advantages of BrainMax Pure Aphrodisiac Booster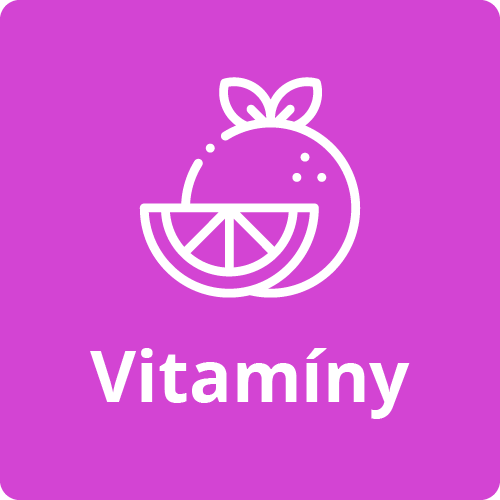 Vitamin bomb
The booster is loaded with vitamins, minerals and antioxidants.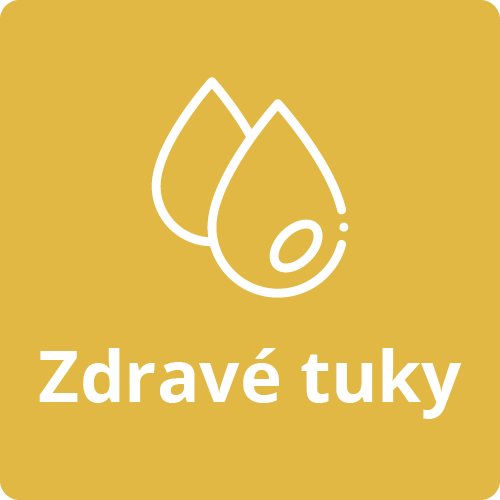 A mixture of the most nutritious fruit
The mixture is based on traditional Ayurvedic medicine, which is the cradle of health and vitality.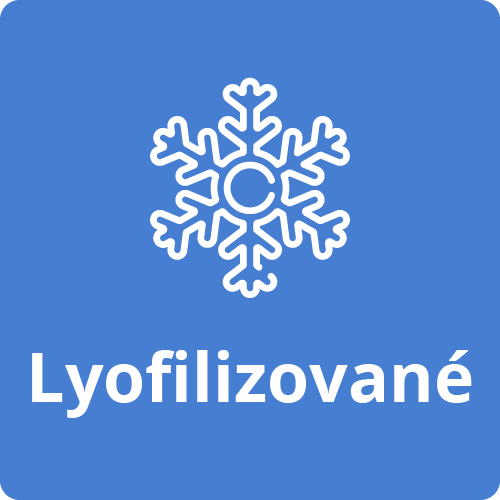 Libido support
The blend is ideal for promoting vitality, libido and sexual performance.
| Nutrition information | per 100g |
| --- | --- |
| Energy value | 1119.13 kJ / 349.6 kcal |
| Fats | 2.43 |
| Carbohydrates | 44.32 |
| - of which sugars | 11.10 g |
| Fiber | 39.37 g |
| Proteins | 4.37 g |
| Salt | 31.51 g |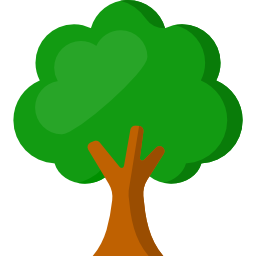 By purchasing, you will also support the Czech forests #tree for order!
Ingredients: beetroot, carob, chokeberry, xylitol, lemongrass, ginger, anise, catuaba, acai
Origin: EC country
Distributor: Votamax sro, Hladnovská 83/93, Ostrava
Storage: In a dry place, in a closed container.
Weight: 200 g
Be the first who will post an article to this item!