BrainMax Pure Acai BIO powder, 100 g
* CZ-BIO-001 certifikát
Code:
99113

Professional consulting
We are experienced. We are happy to advise!

We test what we sell
We verify the high quality of the products.

Fast shipping
We really have the products in stock.

Free shipping
When purchasing over CZK 1,500.
Related products
Product detailed description
BrainMax Pure Acai BIO powder, 100 g
The legendary Brazilian super fruit of purple color, which is loaded with beneficial substances for the body . BrainMax Pure Acai is a premium quality organic powder from lyophilized finely ground acai berries that have been hand harvested in Colombia. Acai was and is the staple food of the original Amazonian cultures for centuries. Delicious berries with Low glycemic index is rich in health promoting antioxidants , essential omega fatty acids and fiber .
Acai powder is rich in vitamin C , which supports immunity, collagen production or iron absorption. It also contains vitamins A, B, E but also important minerals such as phosphorus , calcium and potassium . Phosphorus and calcium are important for building bones and teeth, while potassium is an important electrolyte that maintains the proper balance of water in the cells and is important for optimal blood pressure.
You can find out more information about Acai at BrainPedia.cz
Advantages of BrainMax Pure ACAI BIO powder:
100% BIO and RAW quality without additives.

High content of antioxidants, fiber and essential fatty acids.

It also contains vitamin C, E, B and important minerals phosphorus, calcium, potassium.

Super food with a low glycemic index.
Suitable for breakfast bowls, smoothies or homemade ice cream.
Packed in a resealable paper package.
Possibilities of using ACAI
Add 1 to 2 teaspoons to your favorite breakfast bowl or porridge.
You can add it to a protein sheikh or your favorite smoothie.
Acai is also suitable for yogurt or cold as well as baked desserts.
Popular recipes with Acai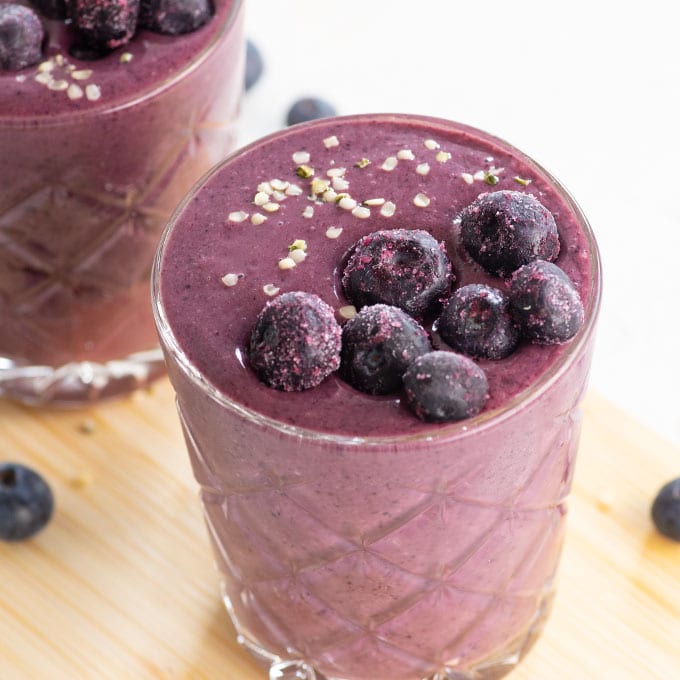 ACAI smoothie
Ingredients:
4 teaspoons Acai powder
2 frozen bananas
2 cups frozen strawberries
1.5 cups coconut milk
2 tablespoons walnut butter according to your own preferences
1/2 teaspoon honey or coconut sugar
Method:
Mix all the ingredients in a blender and enjoy a refreshing vitamin bomb.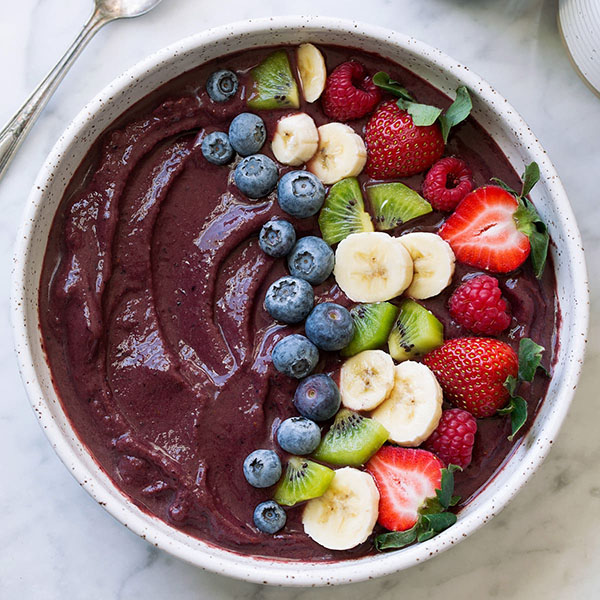 ACAI bowl
Ingredients:
4 teaspoons Acai powder
1 cup frozen organic raspberries
1 cup frozen organic strawberries
1 cup coconut milk
1 teaspoon honey or coconut sugar
You can use for decoration: sliced banana, almonds, blueberries, chia seeds.
Method:
Mix acai, raspberries, strawberries, coconut milk and honey in a blender. Pour the resulting mass into a bowl and decorate it with ingredients for decoration (banana and others).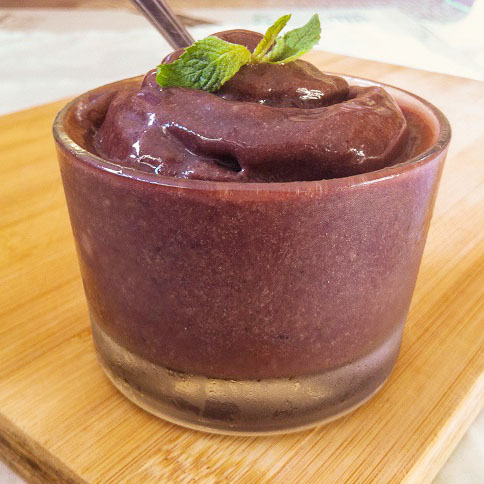 ACAI yogurt
Ingredients:
4 teaspoons Acai powder
4 frozen bananas
1 teaspoon coconut sugar
1/2 dcl of coconut milk
1/4 teaspoon vanilla powder
Method:
Mix all ingredients in a blender until smooth. Then serve in bowls to eat or let the result freeze as ice cream for later.
Advantages of BrainMax Pure Acai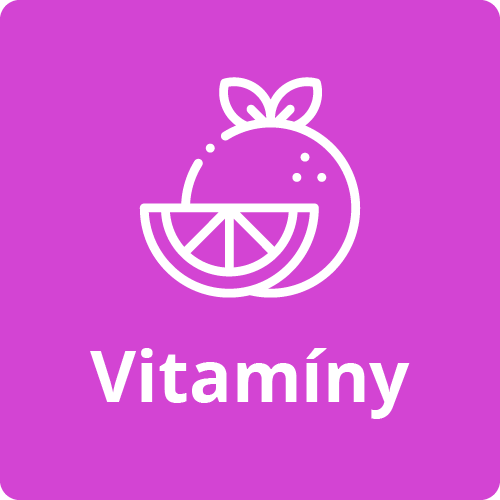 Vitamin bomb
Acai is loaded with vitamins and healthy antioxidants. Its purple hue is caused by the high amount of antioxidants anthocyanins.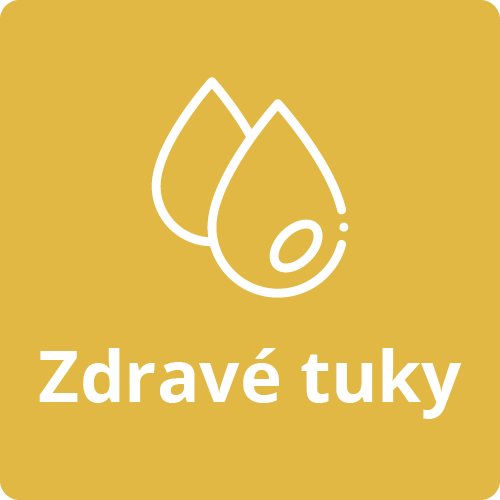 A source of healthy fats
A rich source of essential omega 3, 6 and 9 fatty acids , which are essential for optimal body functioning.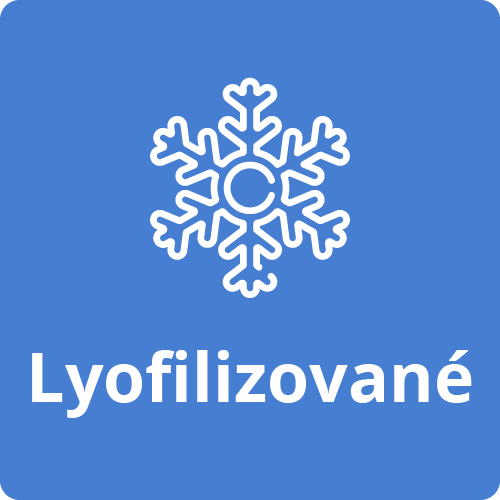 Lyophilized powder
Freshly harvested Acai fruits are immediately gently freeze-dried (lyophilized). A very gentle process in which there is no loss of beneficial nutrients.
According to the ORAC index, Acai is a food with one of the highest concentrations of antioxidants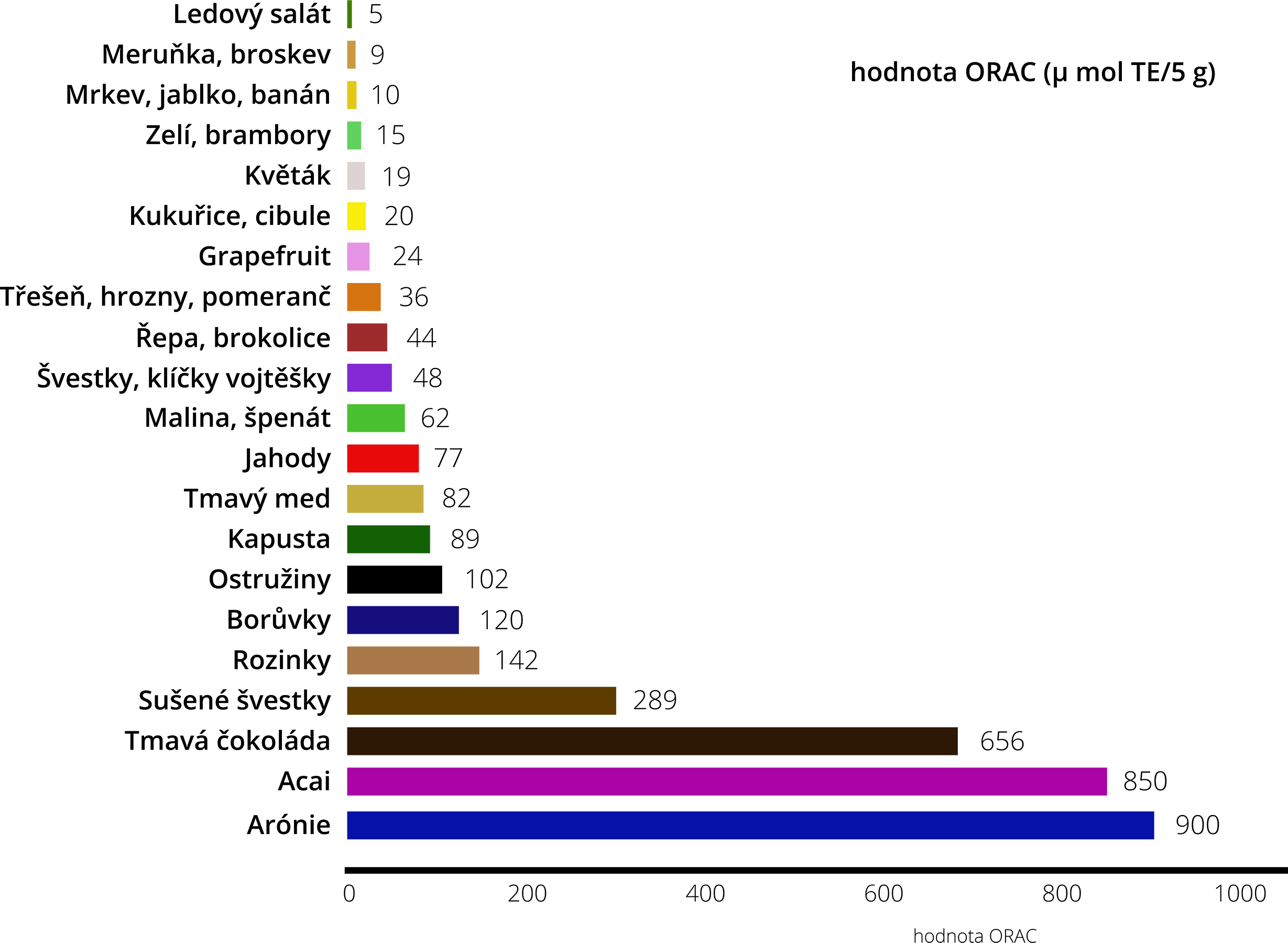 During the respiration process, oxidation occurs in our cells, producing free radicals as a by-product of the cells. The accumulation of harmful free radicals can be a threat to cells and the body, thus creating oxidative stress . The more free radicals we have in our bodies, the faster we age . And that's why antioxidants come on the scene, which neutralize free radicals and thus prevent oxidative stress that could damage cells.
ORAC values are an expression of the time it takes for an antioxidant to neutralize free radicals and also show the amount of antioxidants in food. Foods with a higher ORAC value have a higher antioxidant potential than foods with low ORAC values. The highest rated foods are fruits with strong pigmentation, such as acai, which reaches one of the highest values in the ORAC ranking.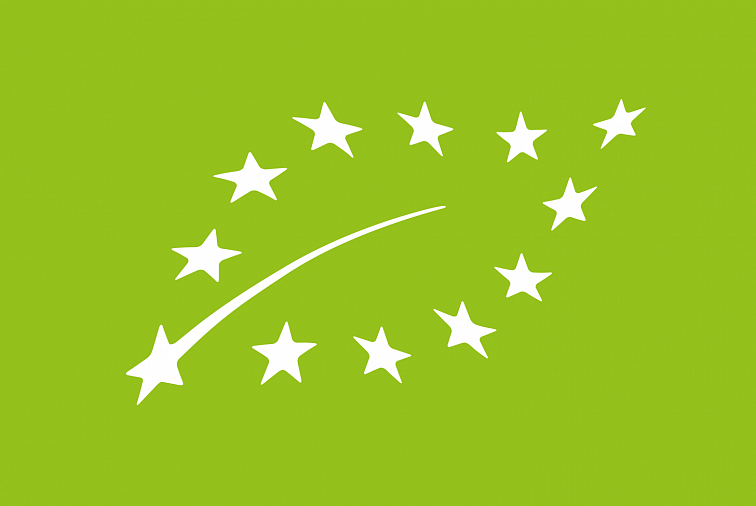 BIO certification CZ-BIO-001
Our ACAI has a BIO certificate - Production of organic farming outside the EU.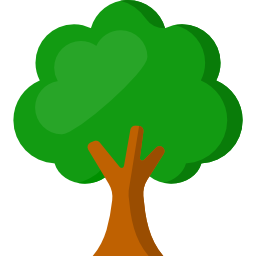 By purchasing, you will also support the Czech forests #tree for order!
Ingredients: 100% ACAI ( Euterpe oleracea )
Origin: Colombia
Distributor: Votamax sro, Hladnovská 83/93, Ostrava
Storage: In a dry place, in a closed container.
Weight: 100 g
Be the first who will post an article to this item!