BrainMax Creatine Monohydrate, Creatine monohydrate, 500 g
Code:
37524
Related products
Product detailed description
BrainMax Creatine monohydrate 500 g
Creatine has a long history of use, especially among strength athletes, for whom muscle explosiveness and strength are the alpha and omega.   Creatine supports the maximum increase in lean muscle mass and accelerates recovery after exercise. Recent research has shown that this body's own substance also has a positive effect on our mitochondria, ATP levels and mental performance .
Creatine is especially known to gym visitors. However, its use is much wider. Martial arts, sprints, team sports. Creatine has its place everywhere. But not only there. Creatine is closely related to muscle strength and condition . And everyone needs strength for daily movement and the joy of it. Higher strength and healthy muscles mean security in movement. This is crucial for many people, especially the elderly, from a health point of view. Low muscle strength, for example, increases the risk of falls. Ka Daily creatine consumption can increase the effect of training on muscle strength in both young athletes and adults over the age of 55 .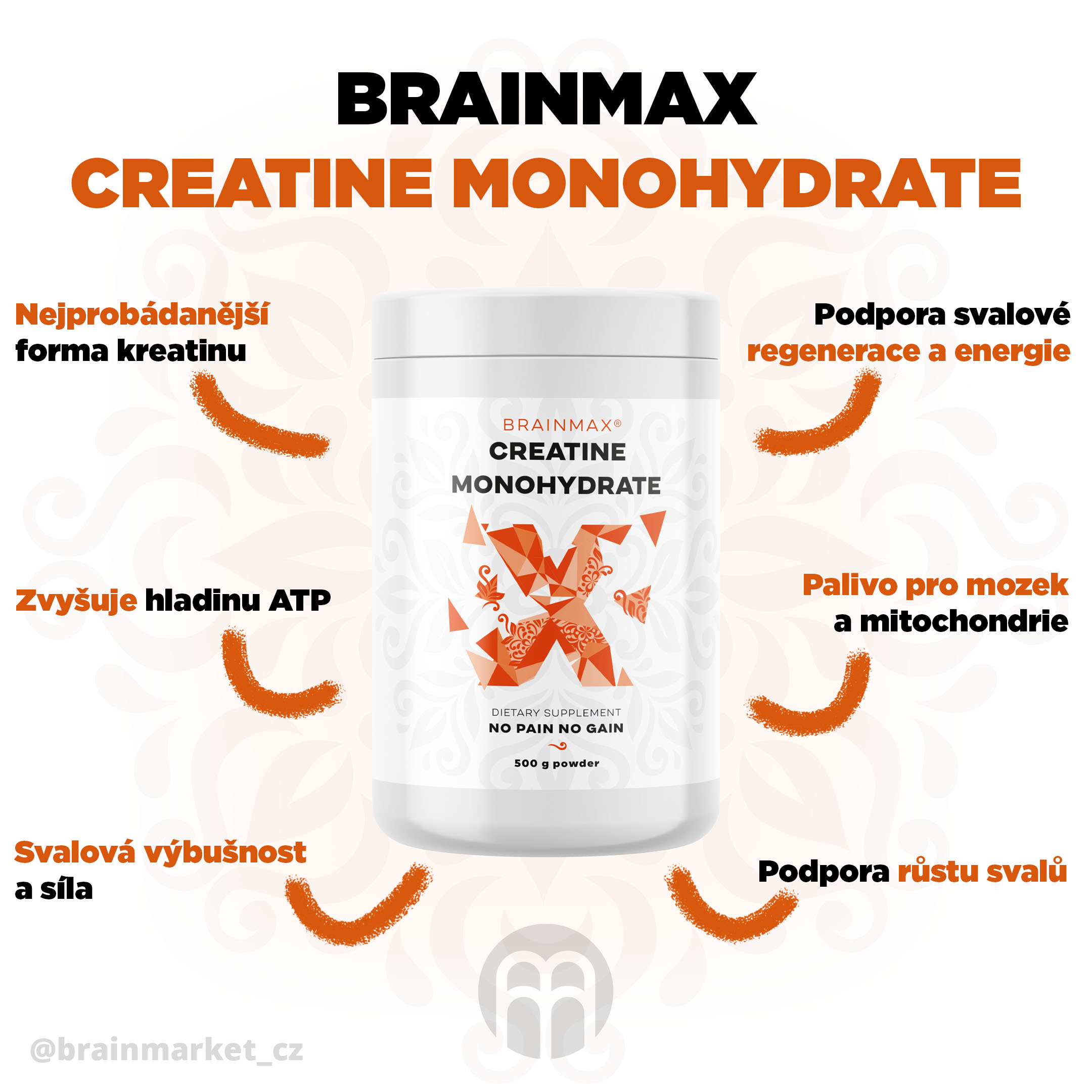 No pain no gain. Creatine acts as a fuel for muscles . The muscles are full of mitochondria, to which creatine supplies energy . This energy helps to grow faster , regenerate better and thus increase strength , explosiveness and volume . Creatine also penetrates the brain, where, as in muscle, it stimulates mitochondria , increases ATP and thus increases cognitive performance .
Advantages of BrainMax Creatine
Production in GMP (Good Manufacturing Practice) certified laboratories.
Increases physical performance.
Helps build muscle mass.
Supports increased strength and physical performance.
Helps restore energy in the muscles.
Supports mitochondria.
It has a positive effect on regeneration after sports performance.
Suitable for vegans.
You can find out more about creatine at BrainPedia.cz .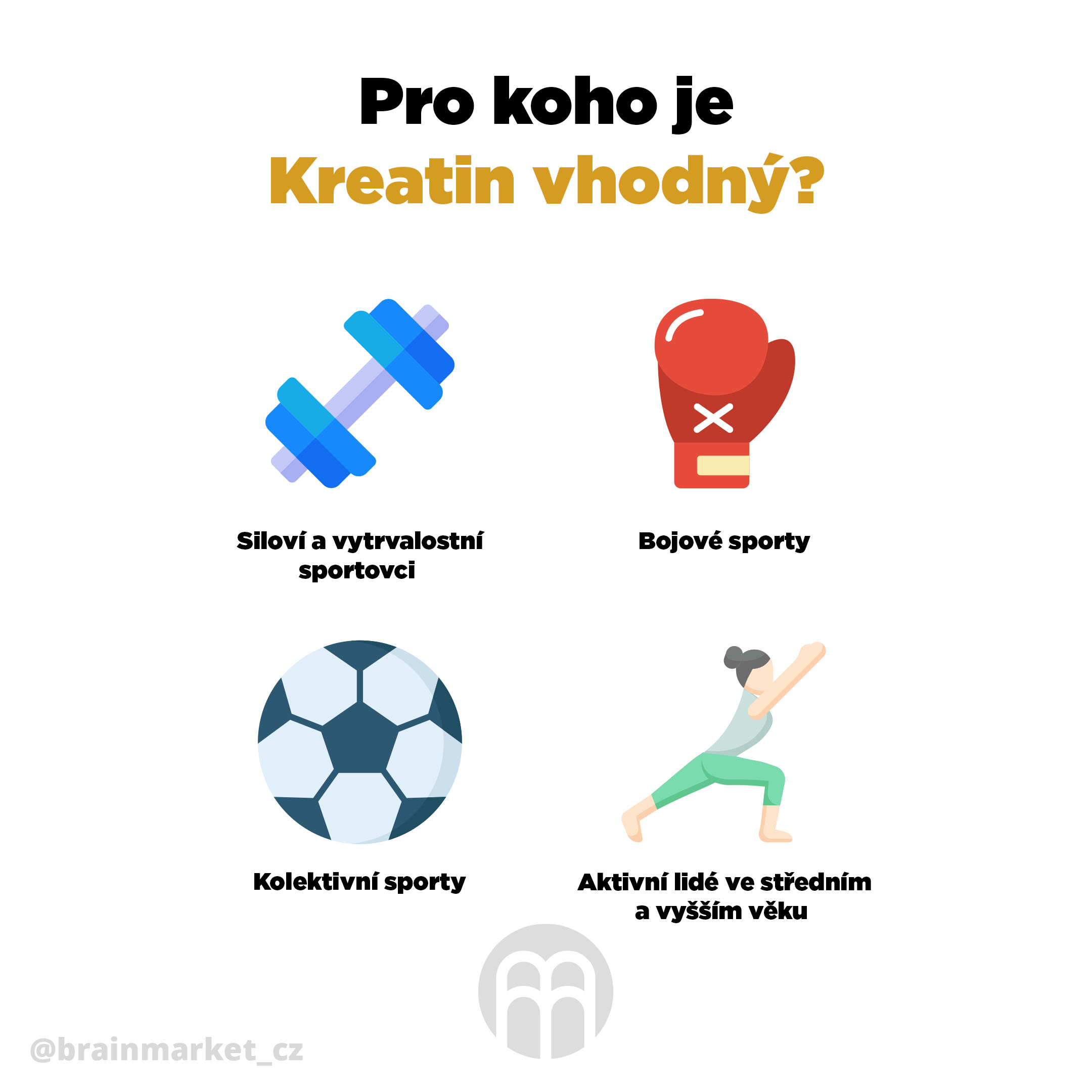 Dosage
Starting phase: mix 1 dose (5g = 1 scoop) in 200 ml of water. Take 4 doses daily at regular intervals for 5 to 7 days.
Maintenance phase: mix 1 dose (5g = 1 scoop) in 200 ml of water. Consume 1 dose daily.
Be the first who will post an article to this item!