BrainMax Coffee - BIO Coffee with vital mushrooms - Reishi & Cordyceps, 200g
*CZ-BIO-001 certifikát
Code:
99235
Related products
Product detailed description
BrainMax Coffee - BIO Coffee with vital mushrooms - Reishi & Cordyceps, 200g
Selected ground coffee in BIO quality with vital mushroom extract. Discover a balanced taste and new benefits for your better self. Compared to classic coffee, it contains a much wider range of various interesting substances of purely natural origin with potential effects on our body.
Reishi , Ganoderma lucidum, the glossy cork or the "mushroom of immortality" contain a number of vitamins, minerals and a large amount of polysaccharides of beta glucans, ganoderans, triterpenes , which also include ganoderic acid and lanostans.
Effects of Reishi according to EU approved health claims:
Natural defenses - immune system
Normal function of the circulatory system
Normal blood cholesterol level
Cordyceps militaris (red caterpillar) is often associated in Chinese medicine with harmonization of the body and energy replenishment, thanks to which it is, for example, a relatively popular supplement across various branches of athletics. As in reishi, we can find a number of polysaccharides , adenosines, nucleosides, vitamins , minerals and amino acids.
You can find out more about vital mushrooms at BrainPedia.cz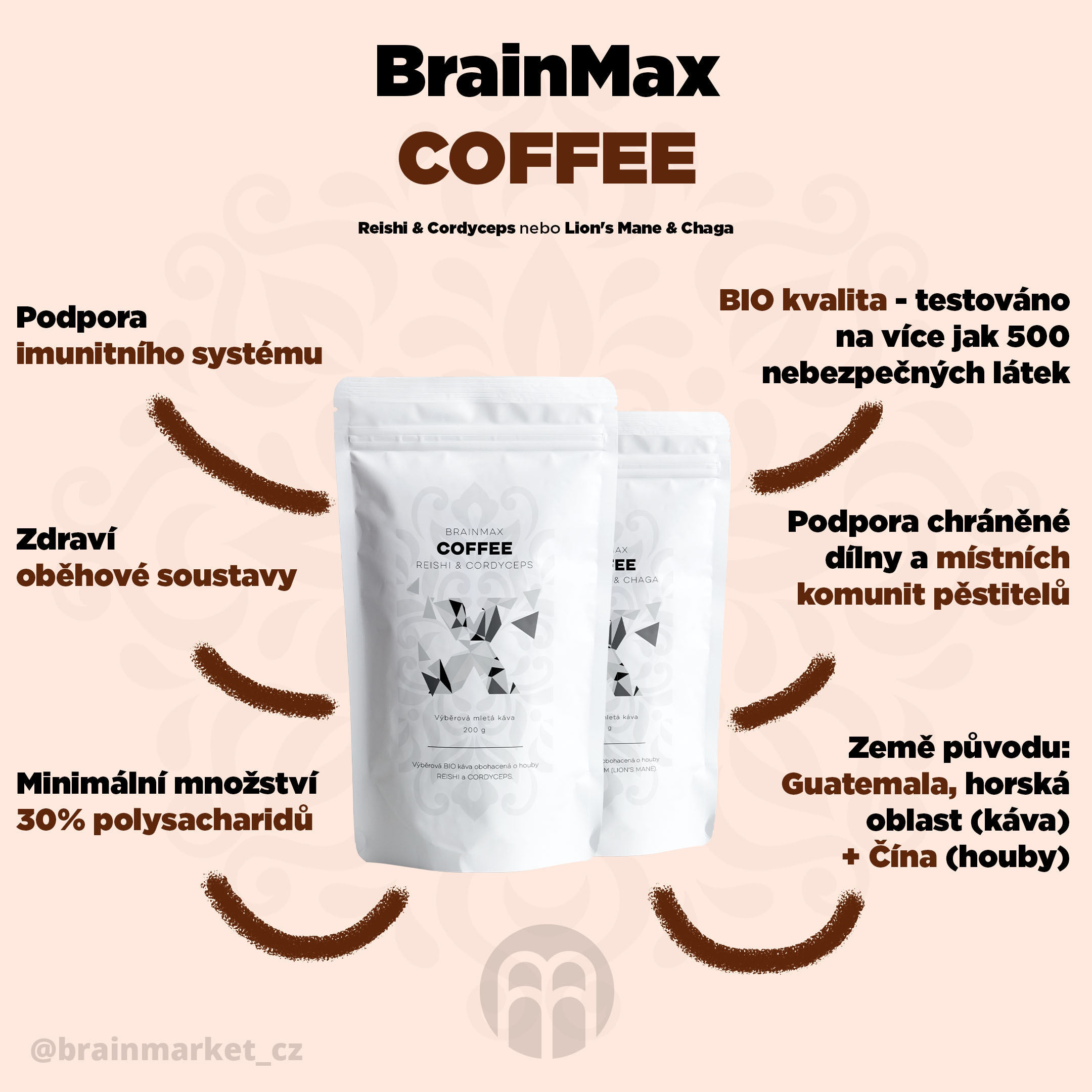 Why this coffee?
The mixture differs mainly by the high content of the fungal component, which is up to twice that of other products. Thanks to this, 1-2 cups a day is enough for you to reach the recommended daily dose of vital mushrooms. In addition, in addition to extracts, which are mainly focused on the content of polysaccharides, we also use mushroom powders, which contain a larger amount of substances typical of mushrooms. The fungal powders and extracts that are used are of organic quality and are tested on more than 500 species of known heavy metals, pesticides and human -dangerous microorganisms. The extracts contain a minimum of 30% polysaccharides.
The coffee for this blend comes from the mountains of western Guatemala, a local growing community. In addition to coffee, local farmers grow other crops, helping to conserve biodiversity and protect local ecosystems. The coffee comes from an altitude of 1400-2000 meters above sea level , is processed by the washed method and has the characteristics of apples, milk chocolate and nuts.
How to make coffee?
The mixture is made exclusively from ground coffee and we recommend preparing it in the form of a French press . Ideally in a ratio of about 14g of water per 10g of mixture. The water should not exceed 95 °. We recommend drinking 1 to 2 cups of this coffee a day.
Advantages of BrainMax Coffee with vital mushrooms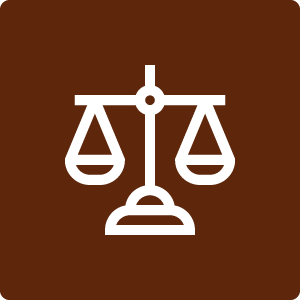 Balanced taste
Fine coffee has a balanced taste and aroma thanks to its processing.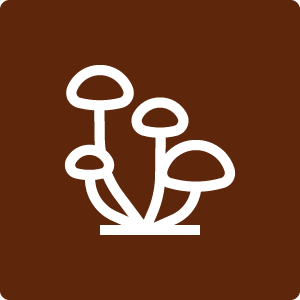 Vital mushroom extract
Extracts from vital mushrooms Reishi and Cordyceps, which have beneficial effects on the body.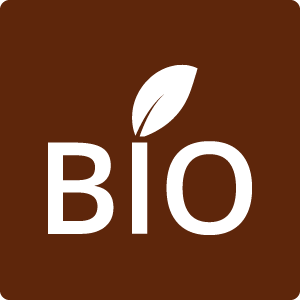 BIO quality
BIO coffee and mushrooms of the highest quality, without pesticides and other substances unfavorable to the body.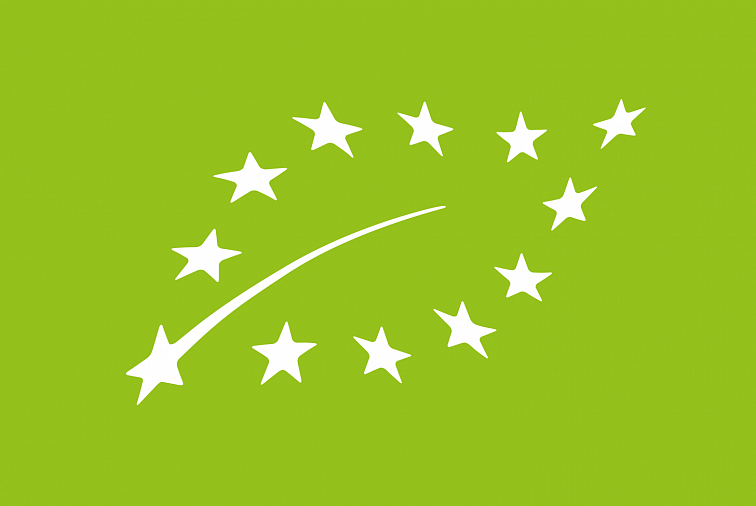 BIO certification CZ-BIO-001
Our coffee has a BIO certificate - Production of organic farming outside the EU.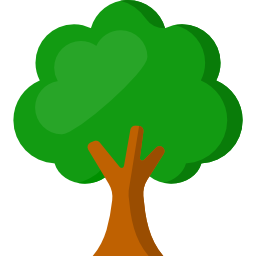 By purchasing, you will also support the Czech forests #tree for order!
Ingredients: V selectable coffee arabica 92%, Reishi Extract and Powder 4% Cordyceps Extract and Powder 4%
Origin: Guatemala, China
Roasting: Medium
Distributor: Votamax sro, Hladnovská 83/93, Ostrava
Storage: In a dry place, in a closed container.
Weight: 200 g
Be the first who will post an article to this item!