BrainMax CéBéDé Cartridge STRONG, refill for CéBéDé Pen Vaporizer, 0.5 ml, 50%
Code:
CEBEDE9957
Related products
Product detailed description
BrainMax CéBéDé cartridge STRONG, vaporizer cartridge 0.5 ml, 50%
Use the power of CéBéDé at any time! Along with BrainMax CéBéDé With the Vaporizer we bring you the easiest and most effective way to indulge in CéBéDé in a few seconds. Each cartridge contains a high potency 50% oil , containing 250 mg of CéBéDé , which is a purely natural product , which has achieved an exceptional combination of cannabinoids and terpenes during production to enhance the positive benefits for the human body .
You can find more information about Cébédé at BrainPedia.cz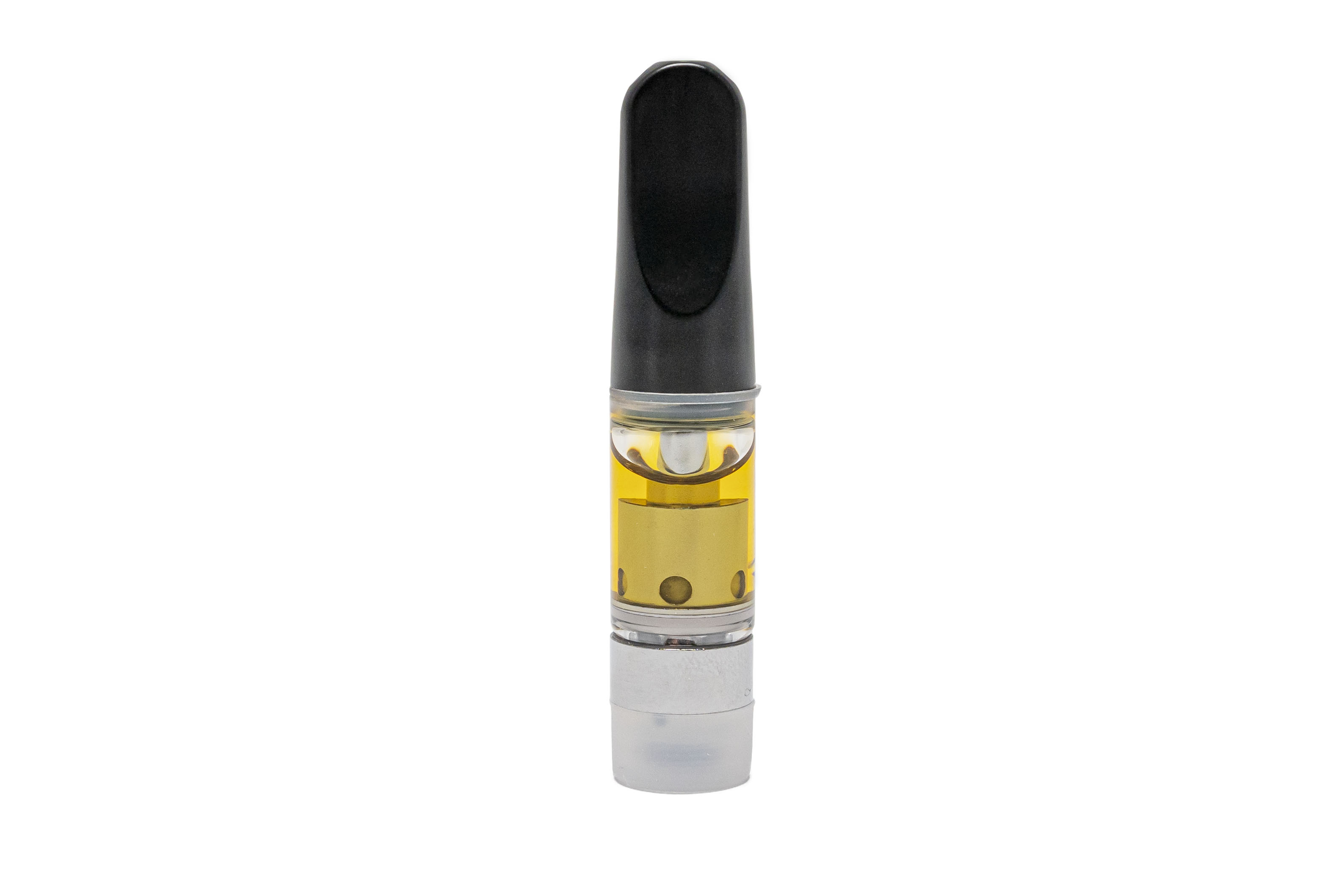 No psychotropic effect! We take only the best from plants!
When taking CéBéDé, you do not have to worry about the psychotropic effect known from the infamous cannabinoid TéHáCé. CéBéDé or CéBéGé cannabinoids do not have a narcotic effect on the body and psyche. While using our products, you will not feel unwanted changes in your state of consciousness and you do not have to be afraid to sit behind the wheel or by police.
Health claim for CéBéDé (hemp oil)
Normal heart function - Immune system.
Normal skin condition.
Normal blood glucose level.
Normal activity of the cardiovascular system - cholesterol level.
Normal activity of muscles and joints.
Natural defenses - immune system.
* Approved health claims for hemp oil pursuant to Regulation (EC) No 1924/2006 of the European Parliament and of the Council on nutrition and health claims made on foods, as amended ("Regulation (EC) No 1924/2006").
How does CéBéDé work?
The mechanism of action of cannabinoids on our body could be compared to unlocking locks in our endcanabinoid system (ES), where cannabinoids are keys and ES receptors are locks . By using CéBéDé or CéBéGé, we release keys into the body, which unlock locks - receptors in the cells. This whole network of receptors forms our endocannabinoid system (ES), which according to scientific knowledge affects everything from mood , memory , motor functions through the functioning of the immune system , reproduction , bone growth to the perception of pain , appetite or sleep . The main function of the EC is to maintain the internal balance of the organism. According to the latest studies, CéBéDé and CéBéGé are helping to restore the body to internal balance by acting on endocannabinoid receptors.
Who is CéBéDé for?
CéBéDé is suitable for individuals dealing with pain , stress , sleep , anxiety or cognitive health .
Basic properties
Organic and vegan ingredients.
Product made in the USA.
Formulation of cannabinoids and therapeutic terpenes for maximum effect on body and mind.
cartridge contains 0.5 ml 50% Full spectrum CéBéDé
250 mg CéBéDé in one cartridge.
Endurance for approx. 120 3-6 second coatings .
Each coat gives you 0.8 mg of pure CéBéDé.
It also contains other CBV cannabinoids , flavonoids and phenols .
Other information: The content of TéHáCé is up to 0.15%. The legal limit for CéBéDé products is 0.3%. After consumption, motor vehicles can be driven without restrictions. Product tested in 3 accredited laboratories (1x manufacturer, 2x control test). The carrier oil of the product is hemp.
Warning: CéBéDé oil should be avoided during pregnancy and breastfeeding. A 2018 study from the American Academy of Pediatrics warned women to avoid marijuana during pregnancy due to the potential risks to the child's development. Although the study focused on the psychoactive substance TéHáCé, it is not known how CéBéDé affects fetal health, so it will be better to leave CéBéDé for postpartum. (More precisely after breastfeeding).
CéBéDé is not suitable for use with certain types of drugs used to treat epilepsy, for example. CéBéDé inhibits an enzyme called cytochrome P450 (CYP450), which certain drugs use to metabolize. By interfering with CYP450, CéBéDé can either increase the toxicity or, conversely, reduce the effectiveness of these drugs. Other drugs with which an unusual reaction can be expected with concomitant use, and   You should use CéBéDé in advance with your doctor:
Antiarrhythmic drugs such as quinidine.
Anticonvulsants - Tegretol (carbamazepine) and Trileptal (oxcarbazepine).
Antifungals - Nizoral (ketoconazole) and Vfend (voriconazole).
Antipsychotics - Orap (pimozide).
Atypical antidepressants - Remeron (mirtazapine).
Benzodiazepine sedatives - Clonopine (clonazepam) and Halcion (triazolam).
Immunosuppressive drugs - Sandimmune (cyclosporine).
Macrolide antibiotics - clarithromycin and telithromycin.
Migraine medications - Ergomar (ergotamine).
Opioid painkillers - Duragesic (fentanyl) and alfentanil.
Rifampin-based drugs for the treatment of tuberculosis.
Taking these medicines does not mean that you have to give up CéBéDé. Many of these interactions are mild.
It is often enough to take CéBéDé several hours apart.

We do not recommend using BrainMax CéBéDé cartridges with other brands of vaporizers.


Prohibition on the sale of smoking accessories to persons under 18 years of age
Due to the ban on the sale of alcohol to persons under the age of 18, this product is checked for the age of the customer when the shipment is handed over by courier.
You must be 18+ to use this product. Keep out of reach of children and pets. Keep tightly closed and avoid direct sunlight.

Additional parameters
Category

:

BrainMax CĂ©BĂ©DĂ© + CĂ©BĂ©GĂ©
Weight

:

0.1 kg
Forma

:

Vaporizér
Obsah CéBéD/G/N

:

50 %
Pro jedince řešící

:

Stres, Bolest, Spánek, Úzkost
Typ

:

CéBéDé
Velikost balení

:

0,5 ml
Be the first who will post an article to this item!