BrainMax Astaxanthin BIO, 8 mg, 60 herbal capsules
*CZ-BIO-001 certifikát
Code:
37173
Related products
Product detailed description
BrainMax Astaxanthin BIO, 8 mg, 60 herbal capsules
Haematococcus pluvialis (Chlorophyceae, Volvocales) is a single-celled freshwater microalgae that is part of plankton and is widespread in many habitats around the world. It is considered the best natural source of astaxanthin . In nature, astaxanthin has a bright orange color. From here, animals such as salmon, lobster or shrimp also take on this color.
BrainMax Astaxanthin contains 8 mg of astaxanthin in the purest form in each capsule. It is a natural product which, as such, has up to 50 times higher bioavailability than its synthetic form. As one of the few antioxidants, astaxanthin crosses the blood-brain barrier directly into the brain, benefiting both brain and eye health . Astaxanthin molecules are soluble in water and fats , penetrating the entire protective lipid bilayer of the cell. This effectively protects it from free radicals (these are formed during infections and stress). In fact, the task of antioxidants, such as astaxanthin, is to keep free radicals under control.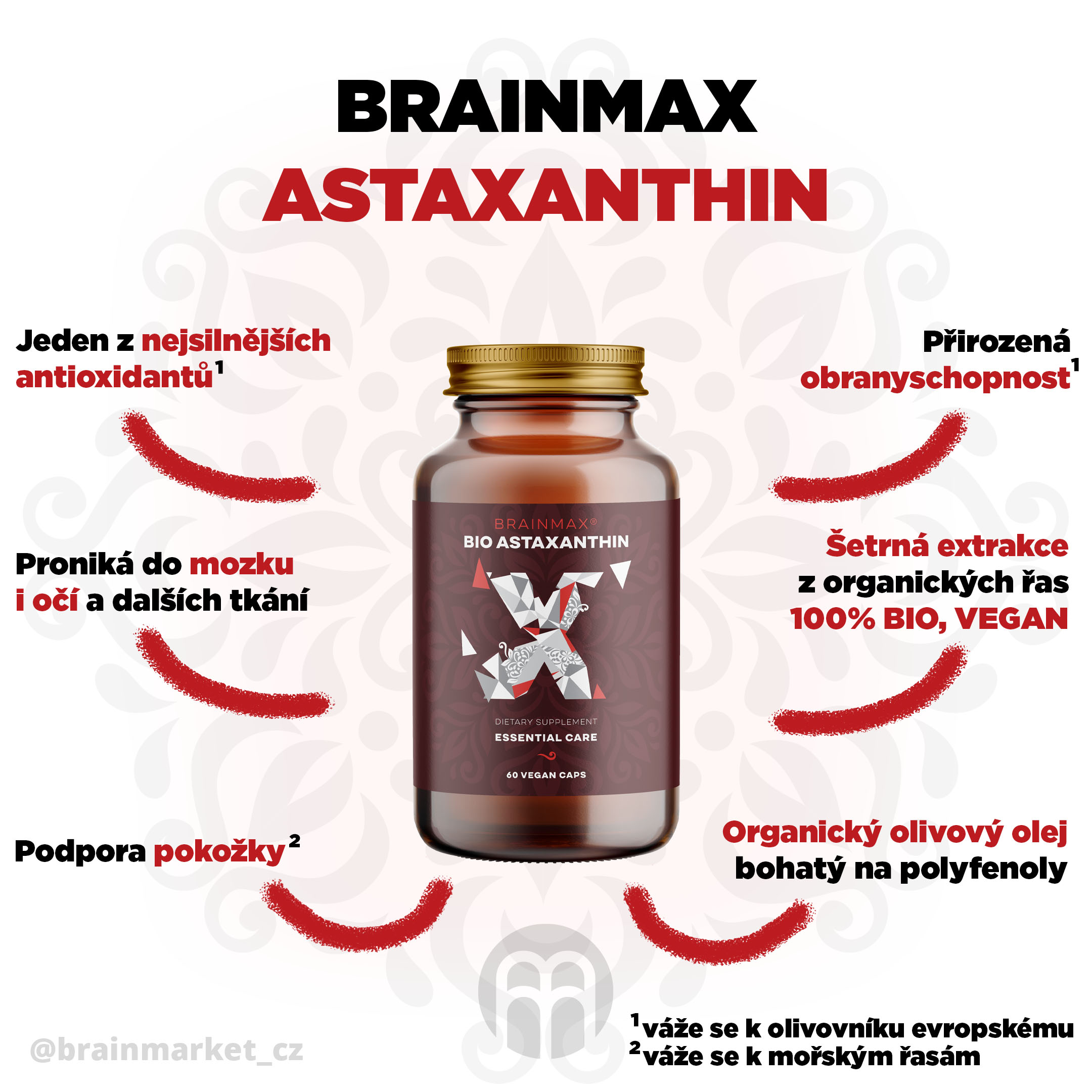 Astaxanthin is often referred to as the "king of carotenoids" because of its reputation as one of the most powerful antioxidants found in nature. It contains the largest amount of astaxanthin unicellular freshwater microalgae Haematococcus pluvialis . TO when this alga is under stress, it goes into survival and secretes astaxanthin to act as a "force field" around it. Astaxanthin protects algae from changes in their environment, such as ultraviolet light, lack of nutrition or temperature change . Thanks to astaxanthin, even the harshest conditions will survive.
Advantages of BrainMax Astaxanthin
The most powerful natural antioxidant.
Neutralizes free radicals.
Synergistic effect of many beneficial components.
100% BIO, VEGAN.
GMO free.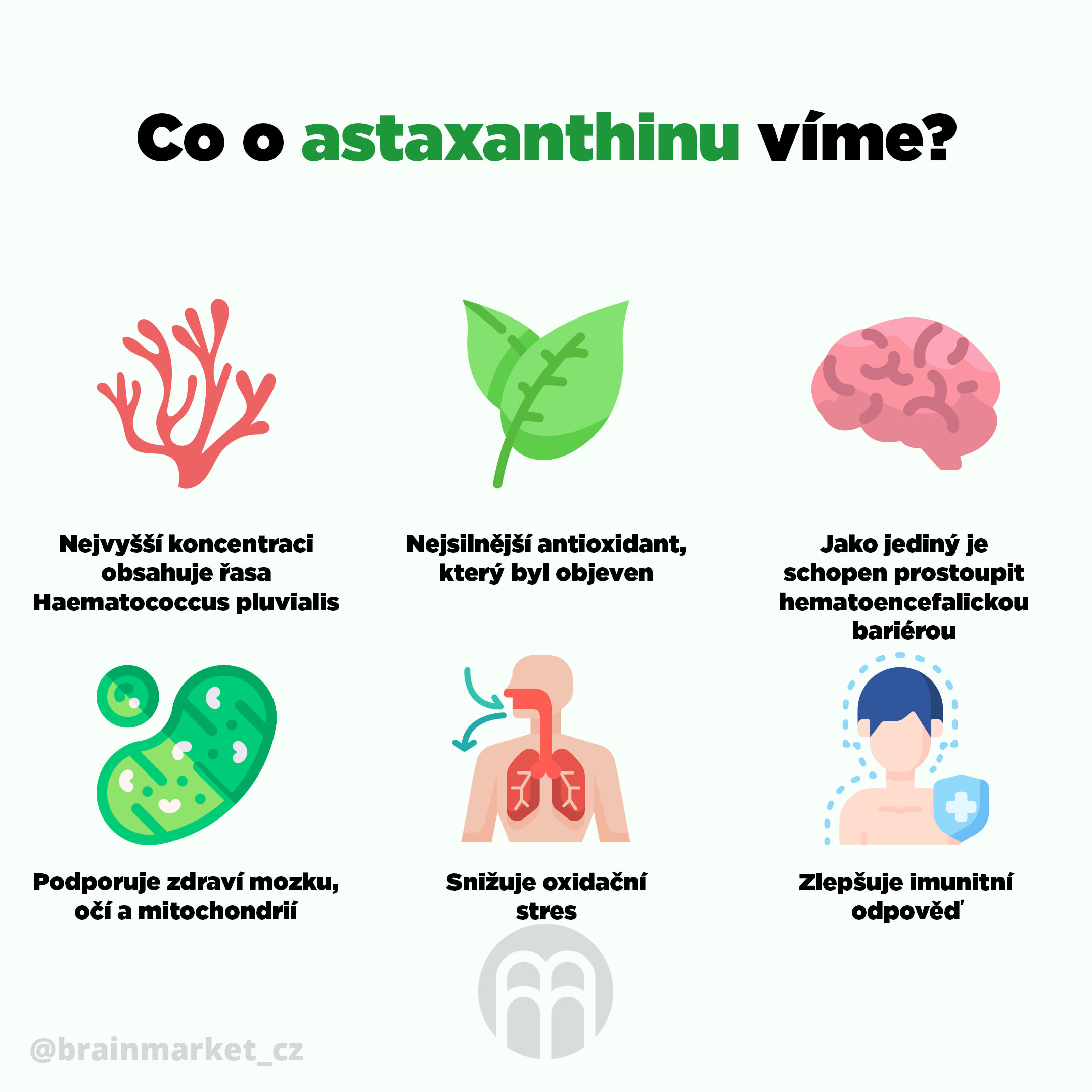 Dosage
1 capsule once a day.
Additional parameters
Category

:

BrainMax Supplements
Weight

:

0.2 kg
Forma

:

Kapsle
Tyo

:

Antioxidant
Velikost balení

:

60 rostlinných kapslí
Be the first who will post an article to this item!